Who said your next special event needs to be held on land? Whether you're planning a wedding, a corporate event, or any type of social gathering in the non-winter months, hosting your next soiree aboard a private yacht on one of Toronto Cruise Lines would be epic, don't you think? With breathtaking panoramic views of the Toronto skyline, the crisp, fresh air along the water, and the serene tranquility of lake-life, what's not to love? If this sounds like it just might be right up your alley, you're in luck! Toronto's harbourfront is home to multiple private cruise lines able to accommodate groups of all different sizes! All aboard the Toronto cruise lines!
Vendors Featured in this Article
---
River Gambler
333 Lakeshore Blvd East, Toronto, ON M5A 1B6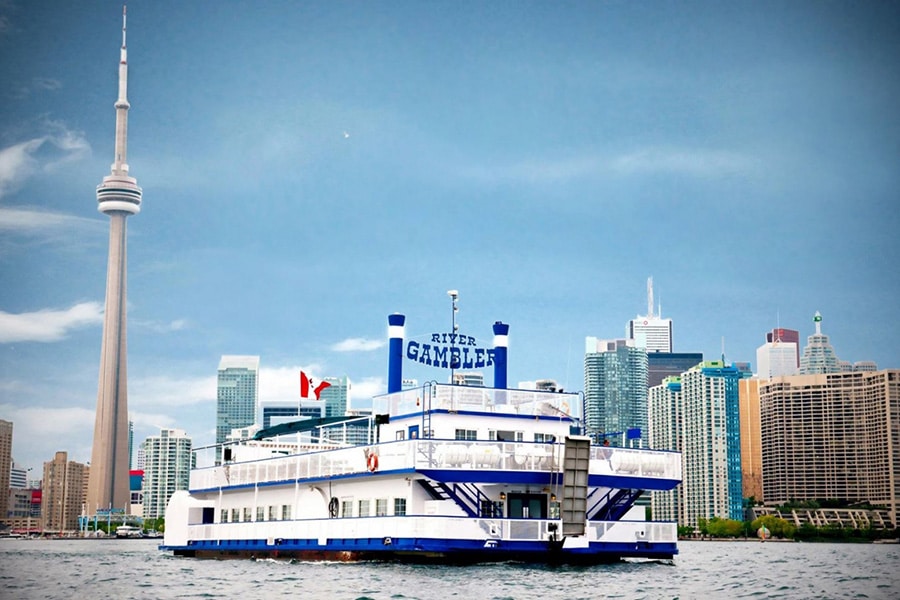 Equipped with an experienced management team and a space capable of catering up to 500 people, the River Gambler is one cruise that can suit all your party needs! Operating the largest open-deck dance floor in Toronto, this boat was built for partying from the get-go. From corporate events to bachelor/bachelorette parties and weddings, you can rest assured that this will be a one-of-a-kind experience for you and your guests!
You May Also Be Interested In
City Cruises
207 Queen's Quay West, Suite 425, Box 101, Toronto, ON M5J 1A7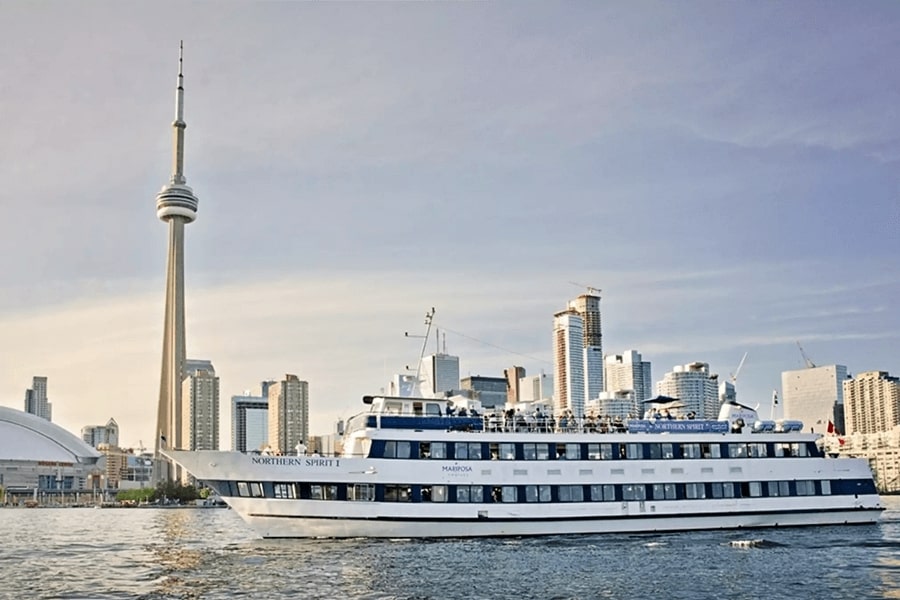 Photo Courtesy of BlogTO
Offering 6 unique-styled vessels (which are impeccably maintained), the team at City Cruises will keep your event sailing smooth well into the evening. Their services even include on-site catering and event planning!
---
Yankee Lady Yacht Charters
249 Queens Quay West, Unit 110, Toronto, ON M5J 2N5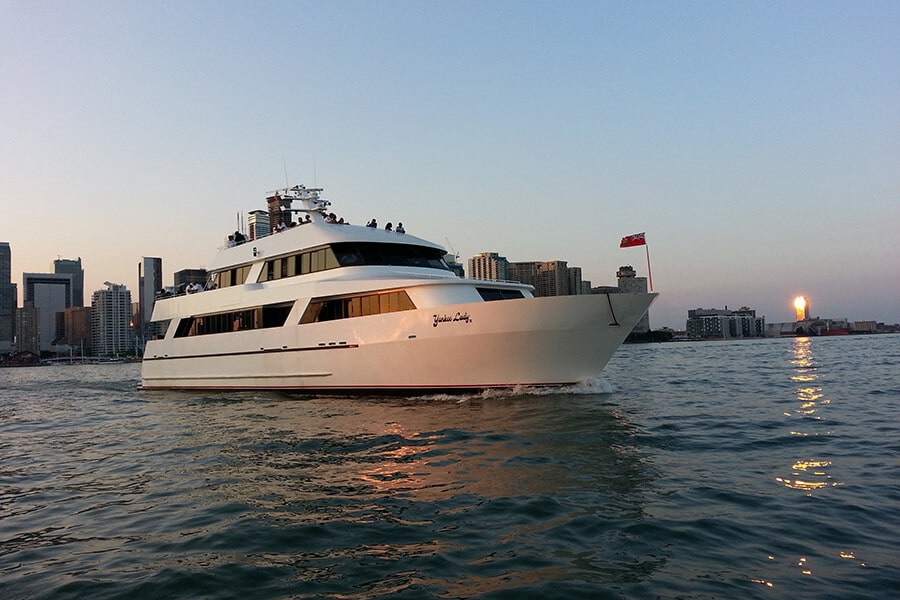 For 30 years, Yankee Lady Yacht Charters has sailed merrily across Canadian waters with overjoyed passengers in one of their two available yachts. Perfect for weddings, corporate events, and private parties, their yachts are meticulously maintained and up-to-date with modern tech so you and 280 passengers can party all night long! Added bonus: if anyone arrives late or wishes to leave early, they also have water taxis available at the Harbour!
---
Empress of Canada
260 Queens Quay W, Toronto, ON M5J 2N3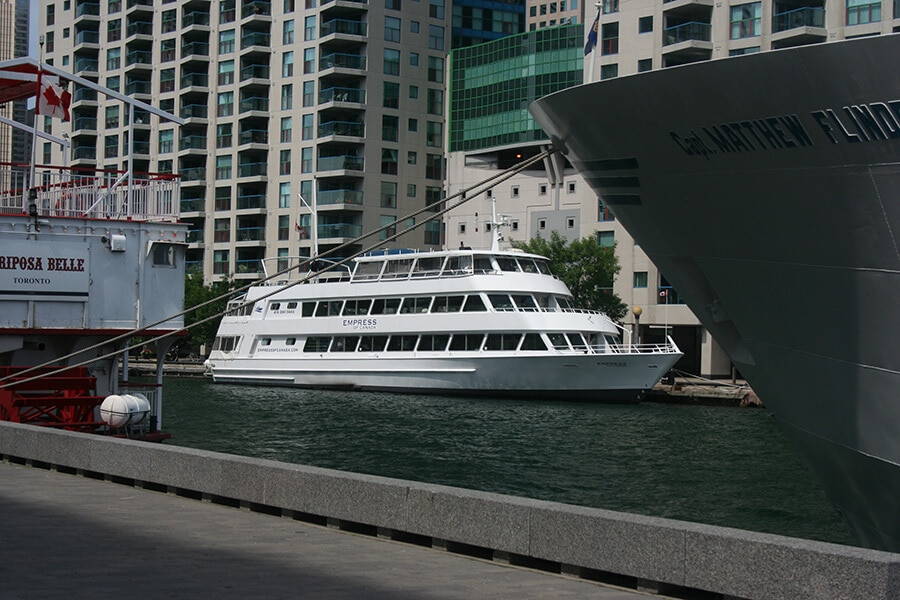 With over 20 years of experience, you can be sure that your event aboard the Empress of Canada will be unforgettable! The crew is specifically dedicated to special events, including the captain, so you can just sit back and enjoy your time on the water while their knowledgeable and friendly staff handles the entire journey. Also, this versatile boat can hold up to 489 guests – now that's a party!
---
Empire Sandy
600 Queens Quay West, Suite 103, Toronto, ON M5V 3M3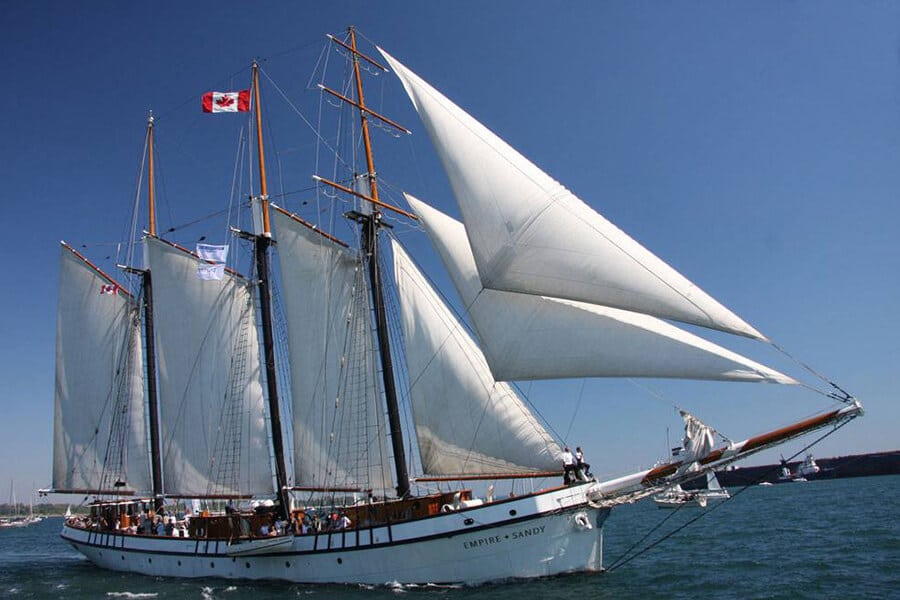 Photo Courtesy of Murielle Lecerf
For over 30 years, the Empire Sandy has been recognized as Canada's largest, original sailing cruise boat attraction. Weighing 750 tonnes and measuring 200 feet in length, this historic schooner will have you feeling like an old-world explorer. With a max capacity of 275, the Empire Sandy offers private charters for any occasion that requires a venue!
---
Cruise Toronto
249 Queen's Quay West, Suite 111, Toronto, ON M5J 2N5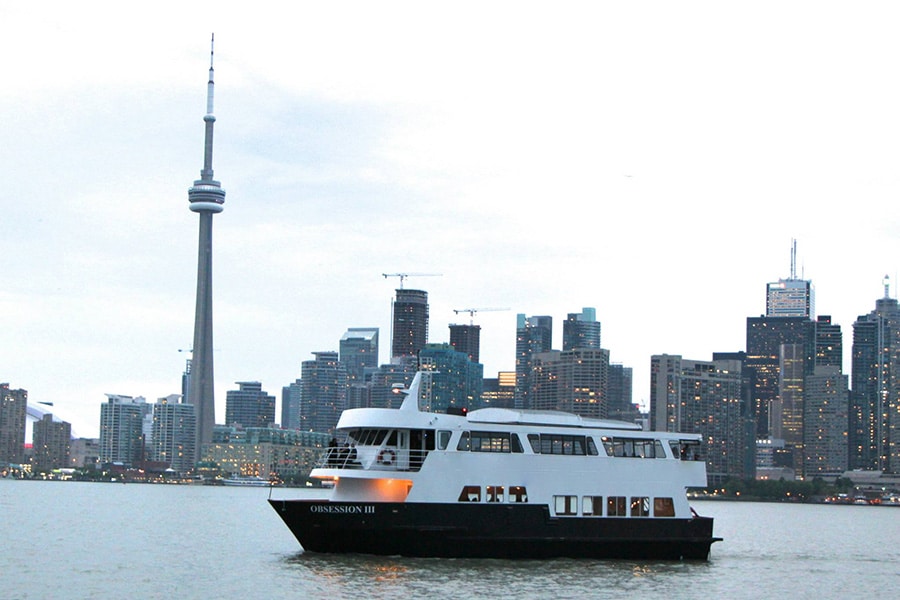 Specializing in cruises for elegant weddings, glamorous socials, and private parties, the team at Cruise Toronto are absolute pros at throwing a great event in and around the Toronto Harbour and the Island Lagoons! Offering 4 different boats with varying capacities and features, the folks at Cruise Toronto certainly have your event needs covered.
---
Jubilee Queen Cruise Lines
539 Queens Quay W, Toronto, ON M5V 2G3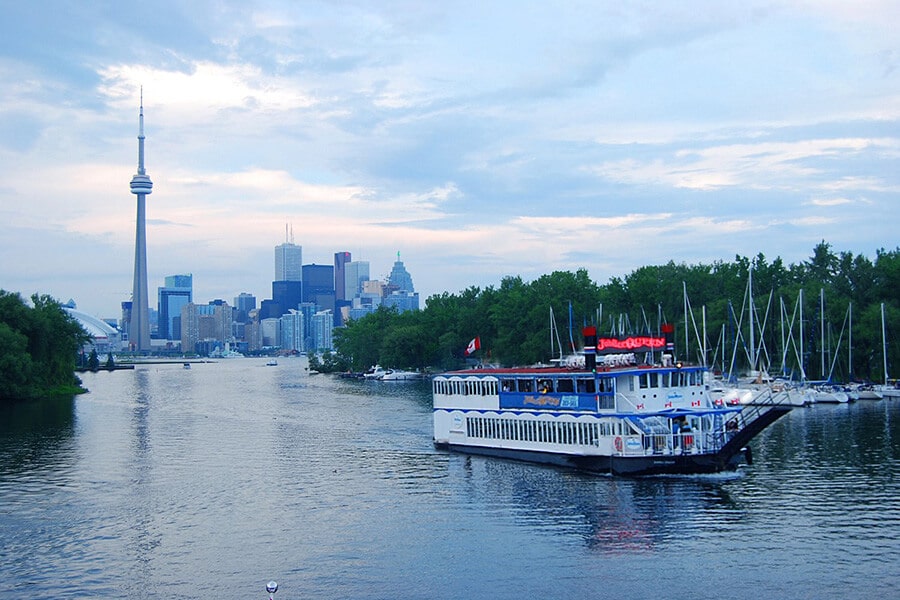 If a unique dining experience is what you're looking for then the Jubilee Queen Cruise Lines is the cruise for you! Whether it's brunch, a wedding, or a dinner event, their first-class service is sure to exceed any expectations. Not to mention, your guests will fall in love with the breathtaking panoramic views of the Toronto Harbourfront skyline.
---
Pioneer Cruises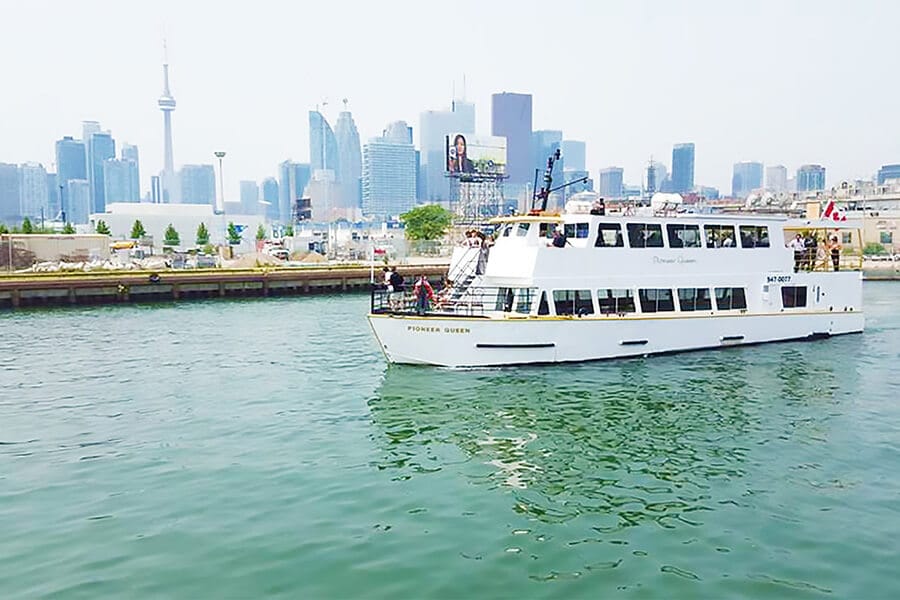 With millions of satisfied customers over the last 30+ years, Pioneer Cruises is one cruise line that does not mess around with its customer service! Their boutique boats can comfortably accommodate both large and small parties. With a top-tier team of detail-oriented staff at the helm to help you plan everything from the food to the design of your private event, they are proud to provide flawless execution!
---