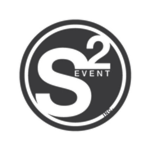 S2 Event Decor Inc.
(View profile)
S2 Event Decor Inc. is a full service décor vendor located in Vaughan, Ontario. S2 Event Decor Inc. charges between $1,299 - $9,000. EventSource Users rate this vendor a 5 star rating out of 5. Browse their 3 blog posts.
Most recent review
Rosemary was amazing from the beginning to end! Not only is she extremely talented but is also very friendly and down to earth. She provides many ideas and feedback (I specially appreciated her guidance when I wanted to do something that would not look good when executed or did not match my theme). She has a huge selection of linens and decor items. Rosemary took my royal fairytale theme and transformed the hall into a vision from a disney movie. She made this process so easy and supported me every step of the way. It was also very helpful that she used to work at Chateau le Jardin (where my wedding was) and already knew the dos and don'ts as well as the staff there so the coordination of the decorator and the venue was seamless. Her price is also extremely reasonable. I highly recommend this decorator to anyone.
---
Articles featuring S2 Event Decor Inc.