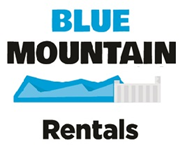 Blue Mountain Chalet Rentals Resort
Profile information for "Blue Mountain Chalet Rentals Resort" could not be found.
Vendors Similar to Blue Mountain Chalet Rentals Resort
This vendor does not yet have any EventSource reviews. Be the first to leave one!
Mary Aleksic
January 2020
Our group of 19 had a wonderful time in 214 Arlberg Cres over the 3 nights of NYE!! Reservation was quick and clear. All emails/contracts were prompt and informative. Communication with Chris T. was on point all the time. Upon check in emails turned into text messages with instructions or quick response any time. A quick text to notify them the 2nd TV was broken upon check in-relieved us of any future charges. Only thing we would suggest is cleaning under/around bedrooms on ground floor; as we found sheets and clothing that did not belong to us. A broken stool propped up, could be dangerous. Basement bedroom had water leak in sealing when shower above in use. Beds are OK. Three bathrooms clean, could supply more TP..Bathroom do have hand towels supplied but they did not look clean and their smell was not pleasant. Main family room/fireplace/kitchen were just perfect size/cozy for our group. The kitchen is missing the sink strainer, no kitchen towels - bring your own as well as more garbage bags and dishwasher detergent. The dishwasher is missing wheels in the racks so be careful using it, it really shakes up the dishes. The kitchen is fully stocked, really everything you need, it just may need to be washed before use; as we found food dried to some plates. Requested a propane tank and they were on it! The hot tub did not warm up, service came within the hour. Overall, we loved it and we would recommend it and we hope to be up there again!! You cant beat the skiing and the walk trough the village. You do need a car to walk to the village or be careful walking on the side roads in the snow
Sharon Cardie
January 2020
This chalet is nicely appointed and comfortably accommodated our party of 10. The main open plan living area allowed us all to hang out without feeling cramped. Views from this level includes the mountains on one side and a wooded area on the other. Very relaxing!
Jessica Curtis
January 2020
Stayed at 159 Settlers Way - my family and I came to spend the holidays together and we were so glad that we found this chalet! Our large family had plenty of space to sleep and relax without being on top of each other. Being within walking distance (15 minutes) to the village was great! The property was well maintained, including the hot tub. The mini fridges on the main floor beside some of the bedrooms didn't work (maybe weren't plugged in) but other than that no complaints! Would highly recommend to others with large groups!
Great options and amazing management. They were on top of the process from start to finish and made it very easy for us.
Awesome stay! 219-8L was very clean and cozy. Bedrooms separate from the upstairs living/kitchen/dining area which was good for a large group of people. Chalet was equipped with everything we needed and very plentiful. Gorgeous kitchen, cozy living space and a dining table large enough for everyone to sit at. Hot tub was clean and hot. Rooms were good sizes with comfortable beds, bathrooms were clean and newly renovated, basement was cooler so bring an extra blanket. Garbage/recycling bins close. Chris was great to deal with. Even for last minute things she accommodated us. Would defiantly stay here again when coming back to blue mountain! Thanks for the great communication and accommodations! Cheers.
Blue Mountain Chalet Rentals Resort has been mentioned inside these other vendor profiles: