Bridezilla Beauty is an award-winning bridal beauty team providing on-site makeup and hairstyling services in Toronto and throughout the GTA. Beauty At Your Doorstep!
Gallery
of Bridezilla Beauty
Vendors Similar to Bridezilla Beauty
Alyssa is the most talented makeup and hair stylist that I've ever had the pleasure of working with. She went above and beyond to ensure everything ran smoothly for our special day. Working with both my mother and mother-in-law, Alyssa was especially attentive and helpful as they had such different expectations. Without her, we would never have had the perfect event! Thank you soooo much for all of your help -- you really made us feel special!
Jessica Collins
October 2019
Alyssa is beyond talented and such a nice woman! After a poor experience with the first hairdresser I booked for my wedding I was lucky enough to have found Bridezilla Beauty. My wedding party and mom were all amazed with how their hair turned out, and the fact that it was exactly like the picture! I would absolutely recommend Alyssa for your wedding day.
Alyssa is the absolute best! She was super friendly, calm and attentive. She nailed the hair and make up look I wanted and my bridal party looked beautiful. Highly recommend her to everyone
I loved working with Alyssa! As someone who doesn't wear a lot of make up I was a little nervous about being overly done up for my wedding. She made me feel totally at ease, nailed the look I wanted for both my hair and my make up, and was such a positive, calming presence on my wedding day. My whole wedding party looked stunning. I would recommend Bridezilla Beauty to anyone (seriously, go book her now!). Thanks, Alyssa!! xo
If you need wedding hair/makeup as a bride and/or for any of your family or bridal party, I highly recommend that you go with Bridezilla Beauty. I was referred to Alyssa and her team by our wedding planning team (Designed Dream) for the natural beautiful look I wanted to have for the big day. I had done a trial with Alyssa and a different company, and in the end, I was most comfortable with Alyssa. I had such a nice experience with her – our personalities jived and really complemented each other.
My initial trial was booked at the pretty studio, and though I did not have a clear idea on what I wanted, I arrived to my appointment with some inspiration and the romantic, whimsy La La Land theme which I explained. Alyssa was very open to feedback and ensuring that hair/makeup were perfect. She played some music while styling my hair and makeup, introducing me to Cold War Kids and then throwing it back to some classic Beatles. I ended up with a beautiful side updo that was slightly loose to play on the whimsy romance I was dreaming for the wedding and a gorgeous natural makeup look. I felt so beautiful and calm when I left the studio, I was so excited to sign her on for our wedding for myself and both moms. A few months before, Alyssa was also flexible to add services to our contract for my sister in law/groomswoman.
The wedding morning, Alyssa arrived promptly with Linda, and they got to work. As anticipated, they were both very open to listening to what the moms/sister wanted, playing on the natural simple beautiful looks that Bridezilla Beauty is known for. When it was finally my time in the chair with Alyssa it was so nice catching up with her and actually calming. I was feeling overwhelmed, but Alyssa was so great, we were jamming to Backstreet Boys and chatting about the 90s/early 2000s even one of my videographers (Life's Reel) added to the fun, it was so awesome. Hair and makeup were absolutely stunning on all the ladies; everyone was beyond happy and satisfied with their look and it was such a nice experience for all. Alyssa went out of her way to stay behind and make sure hair and makeup were perfect; she added some coverage on my back, made sure my veil was in place, and was so sweet to reassure that it was going to be a fantastic day. Can't thank you enough Alyssa and Linda for doing us up and helping us feel so beautiful all day. Alyssa, an extra special thank you for being so kind, your personality and care was so reassuring – both times it felt like I was hanging out with one of my girlfriends. Thank you so much for being there on this momentous occasion and ensuring that we all felt and looked fabulous! xoxo, Cristina
Bridezilla Beauty has been mentioned inside these other vendor profiles:
Sharon Mendonca Photography
Blog Posts featuring Bridezilla Beauty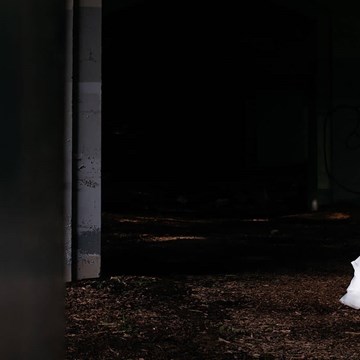 Read more