If you're dreaming of a wedding that encapsulates modern sophistication and old world glam, then look no further than Alissa and Jason's big day at the The Eglinton Grand. With the brilliant minds of Designed Dream Events taking the reins and working their magic, this celebration is nothing short of a stylish and roaring success. Beautifully captured by Olive Photography, here's all the pretty proof you'll need of this stunner.
Vendors Featured in this Article
The couple share their adorable first look amidst the scenic streets of Toronto, including breathtaking architecture and gorgeous greenery.
Taking a cue from the glitzy parties of the 1920s, the newlyweds' dazzling reception was filled with glam details, including fun feathers, pretty pops of pink mesmerizing metallics and gorgeous vintage trinkets. Posh Stylings were responsible for the chic decor while Flowers Time provided the lush blooms. The spectacular — and delicious —  Macaron Tower from Macaroonika capped the night off on a sweet note.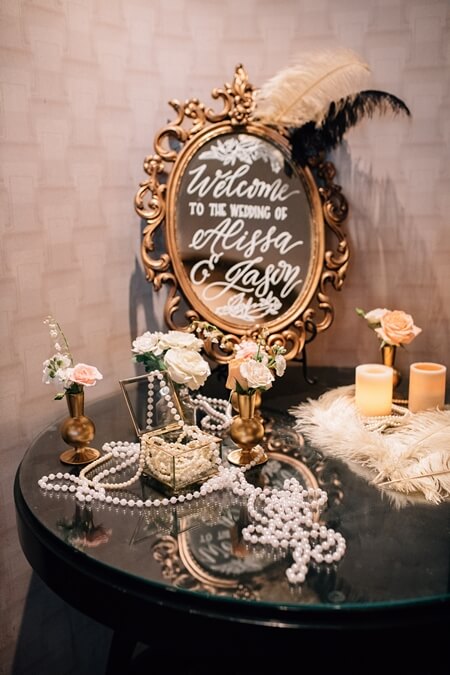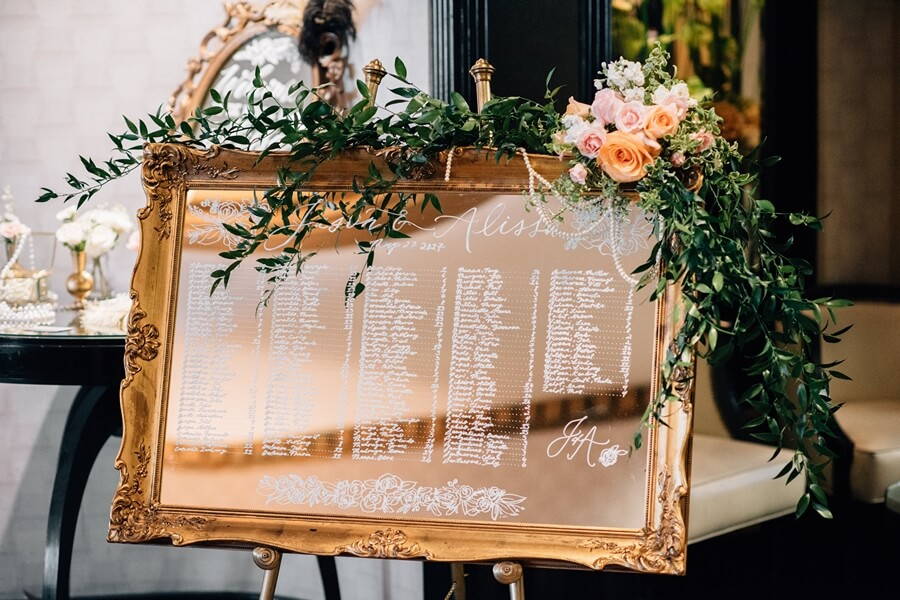 Vintage Frame Rentals Courtesy of Southern Charm Vintage Rentals
Don't miss this sweet wedding film captured by Life's Reel.