Amy and Kiet, like many couples, faced a conundrum when planning their wedding: on the one hand, they wanted to have a small wedding so that they could spend ample quality time with their nearest and dearest but on the other hand, they wanted to have a big wedding so that they could celebrate their love with their entire group of family and friends. Luckily for this couple, they figured out a way to have their cake and eat it to by holding an intimate backyard ceremony with a few close friends and loved ones, then hosting a dazzling reception for all their friends and family at The Eglinton Grand. The reception was created by the masterminds at Devoted to You Inc. and is one showstopper of a celebration. Big thanks to spotstudios who was on hand to snap each picture-perfect memory.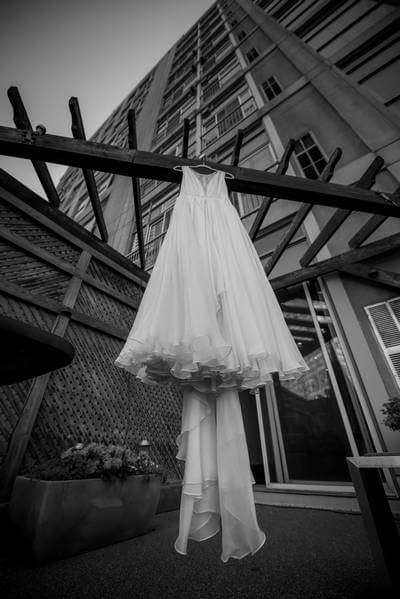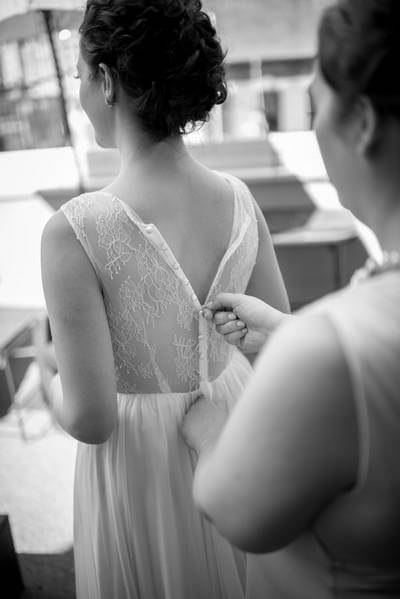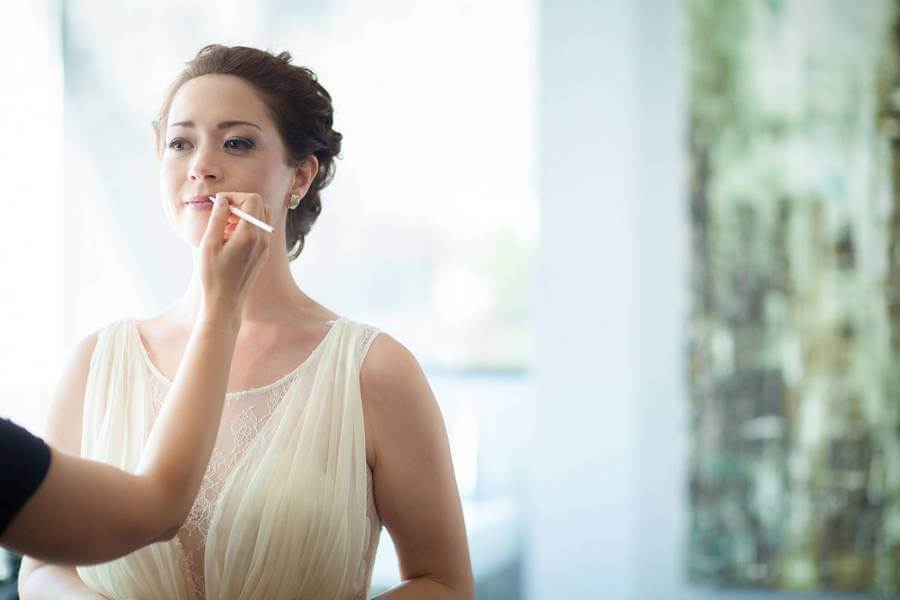 Makeup courtesy of Toronto Beauty Group
Vendors Featured in this Article
Surrounded by lush greenery and stunning architecture, the couple share their romantic reveal at the gorgeous Graydon Hall Manor.
Using the classic art deco palette of white, black and gold, the newlyweds put their own unique spin on the elegant design by using pops of red and incorporating Chinese elements, including the Ed Mokuba orchids from Cool, Green & Shady that were used as chic centerpieces. The couple further made the night their own by opting for a harvest table instead of a traditional head table so both immediate families could sit together, creating a focal point in the grand ballroom.The string Milestones Trio was a nod to the roaring 20s, while DJ Lissa Monét got the guests to their feet at the end of the memorable night.