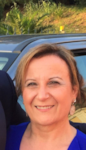 Caterina Giovane Officiant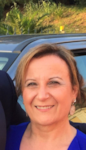 I am a wedding officiant who believes the following;
I believe that the ceremony should be a reflection of you and your passions. All content is your choice not mine. I will not just hand you a script and a set of rules to follow. Couples love that I encourage them to choose their ceremony content and to choose the right feel for their wedding day.
The most important part of the wedding day is the ceremony. All great ceremonies are great because of how the words are delivered and how the ceremony is led. I am a very passionate communicator who will deliver an amazing ceremony to be remembered by all who attend.
I bring my experience in officiating wedding ceremonies to help guide you in your planning, and to deliver a professional and passionate ceremony that will be beyond your expectations.
Caterina Giovane GTA Ontario Wedding Officiant