Your wedding is the most important day of your life. You spend months working on every detail from the colours, who will be attending, where it's going to be, when it's going to be, the wedding dress, the tuxedos, the guest list, the food and much more. So many details go into wedding planning. But the one detail that will likely play the biggest role in how your wedding is remembered, is the music and the dancing. A lot of other things are forgotten, but everyone remembers the newlywed's first dance, the music everyone danced to, and singing along to their favorite tunes.
Music is the soundtrack of your wedding. Who you hire to provide this important service is critical to the success of your special day. You want a company you can count on. To be on time. To be professional, and to be good at getting people dancing. We have been succeeding at this since 1999. Digital X Entertainment is one of the top wedding DJ companies in Toronto. We have helped couples pull off the best day of their lives, leaving the happy couple, and their friends and families, with lasting memories of a truly fun and special event.

Call 905-605-XENT or email us today to schedule a FREE consultation or get a quote, you will NOT be disappointed!
Photos
of Digital X Entertainment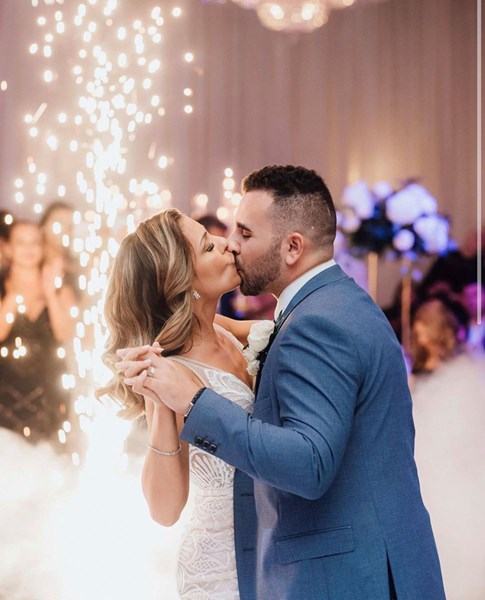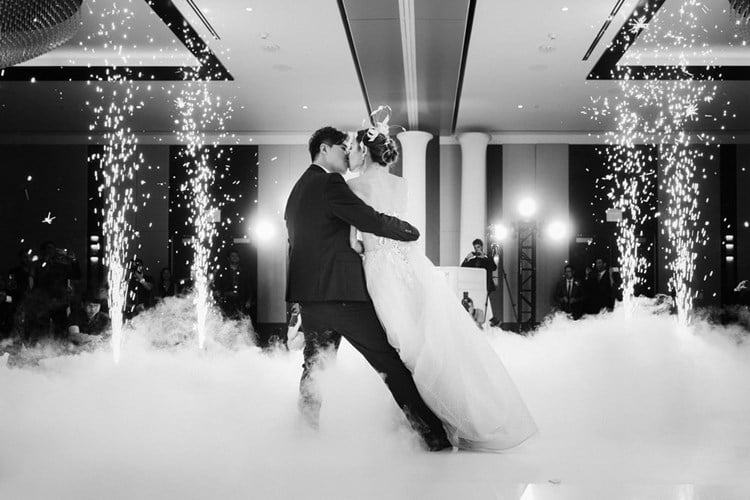 Vendors Similar to Digital X Entertainment
We had a great experience with Digital X Entertainment. They were very professional and flexible during the wedding planning process. Our original date was affected due to covid so we postponed. They were very accommodating during this. Edwin responded to my many e-mails leading up to the date and was reassuring throughout. The day our, our ceremony music was flawless. The DJ was so professional and right on cue. I can not thank Digital X enough and would highly recommend this company.
Such an Amazing group of djs we have had parties and been to many weddings They definitely keep the party going all night not only do they play amazing music the staff is right in there with the crowd... 100percent the best DJ company around. Can't wait to party again with u guys.
I am extremely disappointed with my correspondence and lack of services from Digital X. To preface I booked before the pandemic had been announced. During a global pandemic you either saw vendors empathetic and compassionate for their clients or showcase extreme greed. Unfortunately Digital X fell under the greed category. Digital X refused to refund my deposit. Every other entertainment and music company that could not provide their services due to government regulations and services was able to provide a full refund. Digital X took this pandemic as an opportunity to keep money that was not deserved and did not adhere to their end of the contract. And to make matters worse, I found out from other clients their deposits were significantly less! They took it upon themselves to charge me double in comparison to other clients. 50% more to be exact. They should be avoided at all costs.
With pandemic going on, instead of refunding clients their deposits for the job that Digital X didnt even perform they also say that you have to use their services withing 2 years. In these uncertain times I am not sure when exactly we will be able to host a wedding for 400 people and it feels like a slap in the face. Save yourself a trouble and find someone who is a little more client oriented. I am sure there are plenty of good companies who will be care about something other than their bottom line
Digital X Entertainment has been mentioned inside these other vendor profiles:
Blog Posts featuring Digital X Entertainment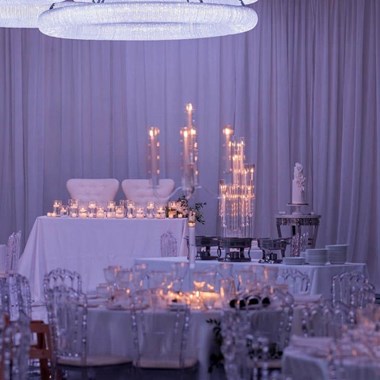 Read more