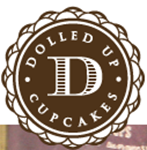 Dolled Up Cupcakes
Vendors Similar to Dolled Up Cupcakes
This vendor does not yet have any EventSource reviews. Be the first to leave one!
Based on the reviews i thought i would try their cupcakes this year. Not impressed with their cupcakes at all. Tastes like pound cake in a form of a muffin with icing that is too sweet. For the amount of money, i was expecting the muffins to have a filling or something inside. Tim Hortons has better muffins than these cupcakes. Would not be returning. If you are looking for good cupcakes, i highly recommend Cake Royale in Streetsville.
Rishi Sudan
February 2021
I've had cup cakes from here many times. I must say though today they were above and beyond delicious.Have you changed your frosting at all? Was creamier then normal and the cake was so moist :)
Jennifer St.Denis
February 2021
Was just gifted one of their cupcakes as part of a Valentines package by a friend and oh my goodness, these have to be the best cupcakes I have ever had!!! Not to sweet, just prefect, and not dry whatsoever!!I dont live anywhere near these and I will most definitely drive to them to buy more when the need arises!!
I have been going to Dolled Up Cupcakes for years and I have to say they have the best cupcakes in town! Not only do they make amazing soft cupcakes they have made some phenomenal cakes for me and my events. They have some pretty great flavours that you can incorporate into your cakes as well. Jane the owner is professional, talented and the sweetest person! Make sure to check them out!
Brigette San Jose
November 2020
We ordered a cake and cupcakes for my sister-in-law's bridal shower from Dolled Up because she loves their cupcakes here! I can totally see why now!Jane was so pleasant to speak with and very fast in replying to all my questions and requests.I showed her a photo of the cake we wanted as inspiration and she made it come to life - BEAUTIFUL.She was even so understanding when I had to make a last minute change to my order.Will definitely visit and order from Dolled Up again!
Dolled Up Cupcakes has been mentioned inside these other vendor profiles:
Blog Posts featuring Dolled Up Cupcakes