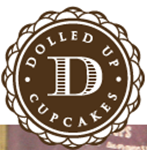 Dolled Up Cupcakes
Vendors Similar to Dolled Up Cupcakes
This vendor does not yet have any EventSource reviews. Be the first to leave one!
went here for my 16th birthday and will 100% go back here again ! owner was so kind and thoughtful. the cupcakes were to die for and honestly the best ive ever eaten. hope to go back again
I have to start off this review by saying this: I dont like sweets. I rarely go for candy or chocolate, if at all.Dolled up cupcakes is the exception. Every flavour they create is fantastic. The cupcakes are perfect. So much so I had them at my wedding. Jane & Mike do an absolutely exquisite job, these cupcakes are the best I've ever had bar none. My personal favourite is the key lime cupcake, but it's so popular it's gone quick! But not to worry, all of the cupcakes are home run hits that are sure to have you coming back for more. 10/5 stars would highly recommend!
Christa O'Quinn
December 2019
Weve been coming here since the location opened and have always had amazing service. I love their flavours and that they change it up every so often. Their icing is light and fluffy which I prefer to some of the heavier denser icings. Jane and Mike and great and always happy to accommodate larger orders.We were recently married in September and worked with Jane for our wedding cake. She was so helpful when it came down to making decisions about size and flavour. The cake was absolutely stunning and delicious! We went with 3 tiers, red velvet, baileys chocolate and strawberry cream. Our guests loved it! Always a pleasure working with Jane and so happy to have had them bake our wedding cake.
Loved it! Ordered a bunch the day of the party and they were able to accommodate order of 12 large cupcakes assorted and 24 minis. Friendly, helpful, sweet customer service representatives. Will go back and recommend
Gave Dolled up Cupcakes a go having read the positive reviews and the location being convenient. I placed an order for a dozen cupcakes having looked at the website which offers an extensive list of possible flavors: there are 4 staple flavors (Red Velvet being one of them which was a must have for me) however the selection is not as diverse in store as many flavors are alternated each week, and I believe specific flavors must be ordered in larger quantities. Cupcakes themselves were tasty, not overly sweet but just right. They were a good size and they tasted fresh most importantly (@$33 a dozen I would hope so). Happy with the service and when placing the order the staff member was very helpful and polite. I would recommend Dolled up Cupcakes and would like to try them again in future, just hope there are more flavors on offer.
Dolled Up Cupcakes has been mentioned inside these other vendor profiles:
Blog Posts featuring Dolled Up Cupcakes