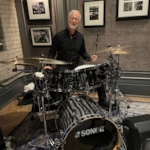 Dr Dave & Friends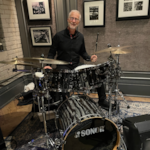 DR DAVE is best known for his light touch on the drums and the exceptional skill of the musicians he assembles. This enables him to generate well-balanced and low volume performances, best suited to smaller parties and corporate events where people want to be able to enjoy the music and carry on normal conversation.
Margaret Quirk
November 2023
I enjoyed listening to Dr. Dave and his group at a recent function. Their music added to right musical tough to the evening, I would recommend them!
Dr. Dave and Friends played a perfect set for our event this year for an adult audience. They chose great tunes that left us feeling good, while also bringing a calm and classic atmosphere to our party. Susan's singing and flute were a balm to my ears! And they were completely self sufficient in terms of set up - no drama- just good vibes. Highly recommended.
Dave and his band played an event for us. We had struggled to find the right kind of music, and Dr Dave & Friends were exactly what we wanted! The music added the exact ambiance we had been looking for. So many guests commented on how much they enjoyed the music. For an event seeking an infusion of class and positivity, I highly recommend them.
Jennie Ucar
November 2023
Dave and friends, including Susan Sheard, performed at the RLSC 20th anniversary event. The music was lovely with both smooth instrumental numbers and songs. A beautiful swinging accompaniment to our celebration.
Anna Bourgeois
November 2023
Dave and the band performed at our 20th anniversary event. I was on bar duty and the music had us up and dancing. They played some smooth jazz to accompany our meal. It made for a very pleasant evening. I would recommend them for your next event.
Organyzed has played at the Windsor Arms on a number of occasions and for a variety of audiences and events. Each performance has been different. Our staff consistently comment on the band's talent. The musicians clearly enjoy playing together and this comes through in their performances. Moreover the band has the unique ability to control its volume so that it does not interfere with ongoing socialization, dining and other programming.
Dr Dave & Friends has been mentioned inside these other vendor profiles: