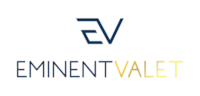 Eminent Valet consistently sets into motion an experience that curates an atmosphere complimenting your venue. We aim to maximise guest experiences in-different to the event or venue through constant development of our staffs customer service and vehicle handling capabilities.
Our team of qualified professionals look forward to providing you with an opulent experience through Your booking process. We take pride in being able to provide tailored services to fit your needs in respect to the event and venue.
Feel free to visit us out on all social media @EminentValet or visit our website www.eminentvalet.com.
My experience working with Eminent Valet was seamless. Mubashar was always quick to respond and seemed to deal with my changing needs with ease. The team onsite was great with guests and were extremely self-sufficient. I will definitely work with Eminent again.
MIRANDA L GOBRAN
February 2020
Dealing with Eminent Valet was an absolute pleasure! They were prompt in responding to us and did an excellent job looking after our party guests!
Maria-Christina
January 2020
I am so happy that Eminent Valet took part in my wedding day. Mubashar was responsive, accommodating and professional. Our guests appreciated the valet service provided. The team was friendly to us and to our guests. I highly recommend Eminent Valet!
This was my first experience with Eminent Valet Service. It was outstanding. They arrived early and ensure everything was ready to go before the start of the event. Mubashar and his team was friendly, professional dressed and was on point for all my high end clients. I highly recommend this company!
My first experience in sourcing and hiring a Valet service and after dealing with another service only to be told my event was not a priority, I was glad to make contact with Mubashar and Eminent Valet Service. He made the whole process easy and professional and pulled off the event without any problem. Staff were friendly, courteous and well groomed! I would strongly recommend their services and will be calling again. Well done!
Eminent Valet has been mentioned inside these other vendor profiles:
Company Overview
Company Overview