5 Star Parking Solutions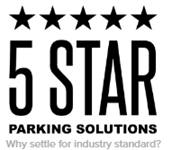 Anthony Ahmad has over 26 years of experience managing Toronto's largest and most successful valet parking events and services. He has long been established as the name that you can trust when planning parking operations for your event or venue in the GTA. 5 Star Parking Solutions provides top quality service, friendly staff and unparalleled knowledge of the industry.
Always professional and great, quick service!
Nathan Trembley
September 2019
Did not wreck or scratch my car and great customer service. I trust you guys now. I Will be back
5 star parking solutions? I'd for sure give them 5 stars for there service. I encountered someone named Alessio, he was very polite and accommodating! Perfect gentleman opened the door for me and everything! I'd hire them for events, and I'd refer this company to other companies as well! Thank you for parking my car mint!!
Monica Murad
September 2018
Very friendly and accommodating service. Made the parking for guests at my daughter's wedding go smoothly and efficiently. Anthony always answered my email/ phone calls and questions promptly before my event. Would definitely use again
We arrived at the restaurant Sotto Sotto in Toronto last night to be met with the wonderful staff of 5 Star Parking Solutions. Not only were they extremely professional, kind and courteous, but upon exiting the restaurant at the end of the night, our car was ready and waiting right out front for us.
We are very happy and impressed with the service that 5 Star provided us with last night!
Anthony and his company are my go to company for reliable Valet service, his team are very professional and courteous and Anthony goes to great lengths to satisfy our clients and never let's us down.
5 Star Parking Solutions has been mentioned inside these other vendor profiles:
Company Overview
Company Overview
Pros I Know
Gorman Mcilveen Associates