LA Cupcake Boutique
Vendors Similar to LA Cupcake Boutique
This vendor does not yet have any EventSource reviews. Be the first to leave one!
I have been here numerous times and am never disappointed. The staff are incredible - Ive always been treated so well during my visits. The cupcakes are amazing (cookie dough, and lemon being my top 2). I also recently tried some of the squares - the brownie is easily the best one Ive ever had! Highly recommend this place!
Tanya Steele
December 2019
This is my go to place! I have always had exceptional service and the cupcakes are fantastic. I have ordered Cupcakes on 10 separate occasions and am never disappointed.
Marina Ristic
November 2019
Cupcakes look good, but were stale. The icing was hard and the cupcake itself was dry. This wasn't the first time either. I expect a premium product when I purchase cupcakes from a "cupcake boutique". If Longos is delivering a more fresh product, that's embarrassing.
Sarah Desormeaux
December 2017
Our cake came out exactly as designed down to the last detail. The cake was moist and the frosting complimented the cake flavours perfectly. It was the perfect centre piece at our son's 1st birthday.
Ghazaleh Ferdowsi
October 2017
LA Cupcake Boutique is my new go-to for any type of special event cake, cupcake, or everyday sweet treat. Amanda was amazing, listening to my very specific needs and wants. This gorgeous baby shower cake was beautiful AND tasted amazing. Carrot Cake+maple cream cheese icing. Yes, she was kind enough to combine the maple and cream cheese icings for me. I have told all my friends, family and colleagues that they must get their desserts here. Bonus is that their prices are fairly competitive. And my boyfriend is obsessed with their freshly made nanaimo bars. UMMM. Thank you Amanda for bringing my cake vision to life.
LA Cupcake Boutique has been mentioned inside these other vendor profiles:
Blog Posts featuring LA Cupcake Boutique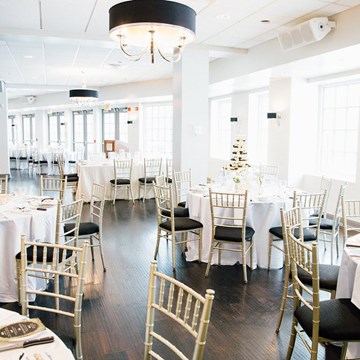 Read more