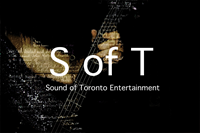 We provide live music and DJ entertainment for weddings, corporate events, conferences, variety shows and private events of all sizes, from intimate gatherings to larger stage productions. Our rooster of artists includes:
- Top 40 bands
- Jazz Band
- Latin bands (salsa, Cuban, Brazilian)
- Mariachi Bands
- Classical soloists (guitar, violin, cello, piano, flute, clarinet, saxophone, and vocalists)
- Singers, pop and classical
- Folk and country musicians
- String duets, trios and quartets
- World musicians (Spanish, Chinese, East European, Middle Eastern, Persian)
- DJ Entertainment
My wife and I are extremely happy with the quality of music services provided by Jarek and his team during our wedding this past summer. Communication/consultation: Jarek was very helpful during our initial consultation and throughout. He graciously provided us with the necessary guidance in helping select the music/instruments for our wedding. He also responded promptly to any email inquiry or phone call. Performance: Jarek's team was incredibly professional and played beautifully during our wedding. All of our guests heaped tremendous praise on their talents and enjoyed their selection of melodies. We were delighted with how their music uplifted the ambiance of the event. In short, it was perfect! Pricing: a major factor in us selecting Jarek and his team was their competitive pricing for their services. Compared to other live musicians we consulted, Jarek provided the best value in terms of dollar per hours played. Overall, we couldn't be happier with how the music for our wedding turned out and we would like to thank Jarek and his team for their efforts. We would heartily recommend their services to those seeking music for their wedding!
Jarek and the violinist played at my brother's wedding last year, so this year when I got married there was no doubt in my mind that I would request them too! I even requested Croatian church music, that Jarek and the violist learned through the sheet music I provided them just for the occasion! So many people remarked how beautiful the wedding was because of the music Jarek and the violinist played. The groom was so moved most of the time when they were playing he had tears in his eyes! Highly recommend :)
Jarek and team (Regina and Chris) provided a wonderful music addition to our wedding. Their musical talent, accommodating nature and making the process seamless made our wedding celebration great. This musical team would be strongly recommended. Thanks again.

Thank you for being a part of our celebration. The trio has done a superb job especially that it was a last minute call. Music was awesome and our family enjoyed songs from our culture. Highly recommend this professional group of musicians.
The band has surpassed our expectations. So talented, versatile and great to work with. We are really happy that we went with Jarek for our party. You guys are amazing.
SofT provided ceremony music for a few client weddings and they were so easy to work with and accommodating to my clients' requests. They are punctual and reliable, and I would definitely recommend them to anyone looking for wedding musicians.
SofT Entertainment has been mentioned inside these other vendor profiles:
Company Overview
Company Overview
Contact Information
Title:Musician, Coordinator, Producer
Pros I Know
What music arrangements can you offer?
Instrumental Solo, Instrumental Duo, Instrumental Trio, Piano, Soloist/Vocalist, String Duo, String Trio, String Quartet, String Quintet
What is the starting price for your wedding ceremony/reception services?
$150
What is the price of your most popular package?
$500
Deals & Packages
Wedding ceremony (cello / violin / piano / guitar)
Price $280
---
---
What services are included with this Package:
Includes prelude and the ceremony
---
Classic, tango, pop, jazz quartet
Price $995
---
---
What services are included with this Package:
The versatile quartet plays fusion music featuring many genres
Classical
Tango
Pop
Jazz
Film music
---
Corporate event band - klezmer, jazz, Pop (5 members)
Price $1,350
---
---
What services are included with this Package:
Sound system included where necessary
Ideal for jewish weddings featuring prelude, ceremony, the hora and cocktails
Featuring clarinet, saxophone, violin, guitar, bass, and drums
---