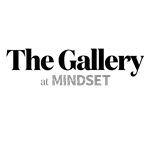 The MINDSET Event Space
Profile information for "The MINDSET Event Space" could not be found.
Vendors Similar to The MINDSET Event Space
Amazing experience, super friendly facilitators and beautiful space. Did the 45 min breathwork class and felt energized after. Excited to go back.
Sreekar Reddy
September 2019
Absolutely no words to describe the gravity of this experience. You must definitely go and FEEL it for yourself. It will take your breath away and clear your mind. This place is a modern meditation area where every move you make matters while you are inside the room be it breathing, moving, smell, sound.we were greeted by Sean, and he is great at what he is doing, knows in and out. As soon as you enter - you get to treat yourself with awesome cold kombucha or hot tea with different great hand-picked flavours to choose from.Not to forget, they have an art gallery downstairs and it's unquestionably beautiful with some great quotes! also, their lounge/sitting area are definitely to be mentioned - they have a nice impact on what you see and feel here andddd comfortable .Beautiful place with a good vibe for anyone seeking some moments of quiet and self treat their well being. Dive in and ask questions about their current courses and talks at the information desk as well.
Stephanie Lui
August 2019
This brain gym is the perfect place to unplug and spend some time focusing on mental health and mindfulness. The staff are friendly and I enjoyed the guided 30 minute meditation. There are blankets and the meditation room is comfortable with very interesting lights. The waiting areas have lots of brain related literature. I liked the giant bean bag chairs. There are teas and kombucha for while you wait. They offer different meditations and breathing workshops. I really enjoyed my experience here!
You never know what to expect when you go to a place like this. I got the chance to visit during a recent Yelp event and got to see what it was like meditating outside of your bedroom.It was great! The class I participated in was a guided breathing meditation, and you start to realize how little and how shallow we breathe. What's really neat about this particular meditation was that you find yourself breathing to the rhythm of the background music, which starts slow, builds up, and returns back to a calm and serene state. By the end, you feel calm, relaxed, and for me, ready to do whatever I had planned for the rest of the day. While this kind of class may not be for everyone, I would definitely encourage everyone to give it a try!
It didn't take long to see and experience how Mindset has positively impacted my daily life. I started off with their 3-weeks trial and not only I already felt part of a like-minded people community but I was also feeling the transformation of my meditation practice. I can only recommend you to try it for yourself!
The MINDSET Event Space has been mentioned inside these other vendor profiles: