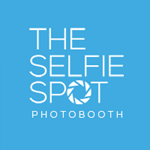 The Selfie Spot Photobooth is a photo booth rental company that offers modern, upscale photo booths for any type of event. We service all types of events including weddings, corporate events, birthdays, graduations, proms and more!

We pride ourselves in providing stellar customer service to all our clients, and we aim to make your Selfie Spot experience as smooth as possible. By providing the newest, cutting-edge technology in the industry, we strive to make every event as memorable. Strike a pose, make your best duck face, grab a prop, and have a blast.

Excellent Service

With our team readily available, you never have to worry about reaching us. We endeavor to make the rental process as smooth as possible. We guide you through every step of the way, and are available to answer any questions and address your concerns. An attendant will ALWAYS be provided at your event. Everything is done with care and professionalism.

Top Notch Quality

From our cameras, to printers, backdrops and props, we make it a goal that every aspect of The Selfie Spot is superb. We strongly believe that it's all in the details and our promise is to deliver high quality finish that will leave you and your guests amazed and your event that much more memorable.

Versatility

The level of technology that our booth and equipment is capable of provides endless possibilities to make your event unique and unforgettable. We can always customize our packages to meet your needs. We offer many branding opportunities through our services, and can adapt to your décor. Our team will work closely with you to ensure that your vision for your event comes to life.
Stephanie Ordon
June 2015
We had The Selfie Spot Photobooth at our event and it was the highlight of the night! The photobooth was very user friendly, the props and backdrop were fantastic, we received the link to our photos shortly after the event, and the owners were very kind and professional. We definitely recommend The Selfie Spot and hope to work with them again in the future.
The quality of service was exceptional and professional from the moment they arrived until they left. They were courteous, responsive and made everyone feel at ease and relaxed during the process. Jonathan and Sabrina were very professional throughout the whole event. They arrived early with plenty of time to set up. They paid attention to the details and had plenty of props which made it all the more fun. They were very flexible and were totally non-intrusive. They were there if needed to ask any questions and to make sure that everything was working. Very good value for money.
We had Selfie Spot at our business launch party on December 5th, 2014. Our contact with them from the beginning ran smoothly. They offered us different types of designs to choose from for the image strips. They arrived on time as they said they would, 1 hour prior to the party starting to set up. Our guests had so much fun with the props and the photos they were taking all night. The prints were clear and guests were able to print their images immediately and post them on social media right away. We loved the fact that our hashtags for our event were already automated so that any pictures our guests uploaded to social media already had the hashtags on them. Great way for all the guests to see everyone's pictures! They are one of the most innovative photobooths in the GTA! With their friendly and professional service I will be using them for my future events as well.
I tried the selfie spot photo booth and was immediately so impressed! First off, this is probably the coolest looking photo booth I've come across. It's sleek and can fit into any venue and the option to be able to customize the look of the actual photo booth machine is great especially if you have a certain theme for your event. The camera on the photo booth is really good quality and the photos come out looking very professional. In my opinion though, the best part of the selfie spot Photo Booth is the ability to upload the photo directly to social media. I would definitely recommend the Selfie Spot Photo Booth to everyone!
Crystal Labuik, Earls Kitchen and Bar
December 2014
This was an amazing addition to our work holiday party. The staff at the Selfie Spot were extremely professional and accommodating. They worked well with us to ensure that our guests had the best experience possible. Our staff loved the Selfie Spot Photobooth at our event. They raved on about it for weeks afterward. The constant printing of photos were amazing keepsakes for our staff. I would recommend the Seflie Spot Photobooth for any event, whether it be a wedding, a birthday, or a corporate event. Thank you to the Selfie Spot for making our event one we could never forget. Crystal Labuik
The Selfie Spot Photobooth has been mentioned inside these other vendor profiles: