Toronto DJ Services - All The Hits!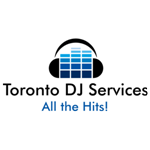 INTERACTIVE PROFESSIONAL DJ FROM Z103.5 ROAD SHOWS!
Coming from one of Toronto's biggest DJ companies and having a close connection to DJ Danny D from Z103.5, we guarantee to have your guests partying on every occasion! Have all the remixes and waybacks you love hearing on the Drive@5 Streetmix played at your event!
GRAND, GORGEOUS LIGHTING
Transform a basic room into a classy, gorgeous space that your guests will love! Our high-end, intelligent lighting is computer-controlled, adding elegance and excitement to every occasion. You and your guests will be blown away the minute they walk through the doors!
INTERNATIONAL HIT MUSIC
Italian, Portuguese, Greek, Arabic, Latin, Reggae
The hottest tracks from the 50's/60's to today's Top 40!
INTERACTIVE ENTERTAINMENT
Some DJs just stand behind a table and play music. Your guests will be engaged, energized, and ready to party!
SUPER CLEAN SONGS EDITS / CUSTOM MUSIC EDITING
Available upon request - squeaky clean edits of all songs including innuendos and suggestive lyrics.
Custom music editing is available for your event.
If your crowd has sensitive consciences, you found the best DJ for them.
MIXMASTER SAMIR
Member of the Canadian Disc Jockey Association (CDJA)
Connect/AVLA music licensed
Liability insurance coverage