Toronto Florist Shop
Vendors Similar to Toronto Florist Shop
This vendor does not yet have any EventSource reviews. Be the first to leave one!
Yup same as others. Ordered flowers that never arrived - a location two blocks away and tel number appears to out of service. Don't trust these company.
Received confirmation that my order would be delivered to the recipient the same day. My recipient never even knew i sent flowers. It never got delivered on their special day. Called the store almost 10 times later in the day, no one answered the phone. Receive a call the next day to tell me they just got my order?? W.T.F. This place should be closed. Stop messing with peoples sentiments.
Sorry to say... But delivered the wrong bouquet, to the wrong apartment, at the wrong date... So disappointing!
Adriano Marques
June 2016
Did not make delivery for flowers bought as an anniversary gift due to "traffic". Should be noted delivery was in the same building flower accents is located. So, I was forced to cancel the order after following up constantly and being told I would be called back(never was). I was told I would be refunded. Checked my credit card statement and there was the charge. So I called in and my order had magically disappeared and there was no record of it despite me having an order number handy. Again same story, was told they would look into it and would be called back. Fast forward 6 days later and still haven't received a call. Had to put to claim through my credit card company.Not sure how their product is and sure I will never know but service is absolutely awful with each employee being as clueless as the next....
Shiyang Ding
February 2016
Toronto Florist Shop has been mentioned inside these other vendor profiles:
Blog Posts featuring Toronto Florist Shop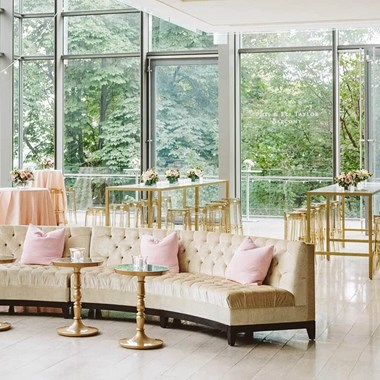 Read more