Weddings with Lori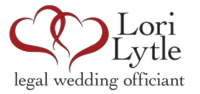 I'm Reverend Lori Lytle. I am a Metaphysical Minister with the Canadian International Metaphysical Ministry (C.I.M.M.). Metaphysics recognizes and respects all religions and spiritual paths. I am free and delighted to marry couples of any faith, culture, or sexual orientation.
I help people create bliss, connection, and empowerment through my inclusive and compassionate approach to ceremony and celebration. I consider it an honour and a joy to be a part of your special day, to be able to share in such love and affirmation, this is a gift and a great responsibility.
My personalized services, which include multi-faith, multi-cultural, spiritual and same sex weddings and elopements/paper signings in the Toronto area, honour and respect the traditions and wishes of the clients I serve. It is my job to support you, to listen to you, and to guide you through your big moment with ease and flow.
I have a background in event planning, so I understand the elements of creating a beautiful, seamless experience for you and your guests. My educational and professional background has also focused on the traditions and beliefs of many different cultures and paths, and I am happy and able to assist you in creating a ceremony that reflects your own personal style and vision.
Gallery
of Weddings with Lori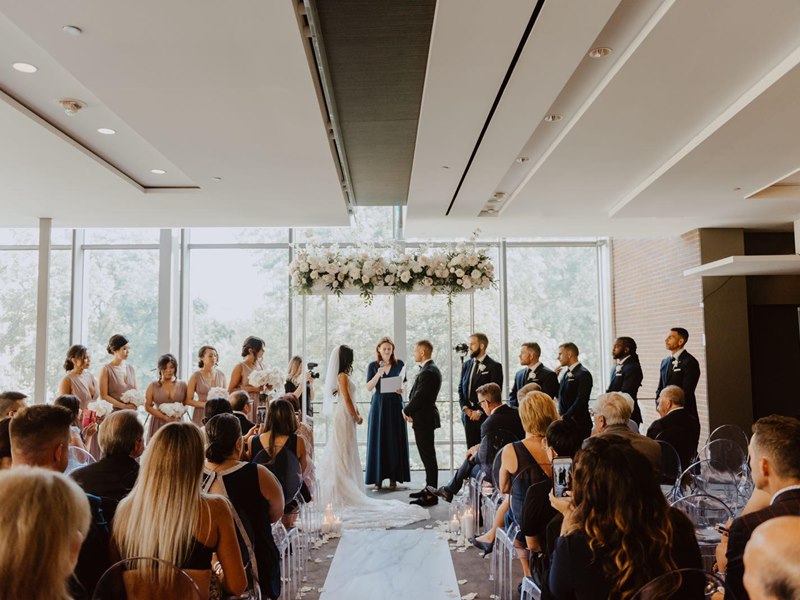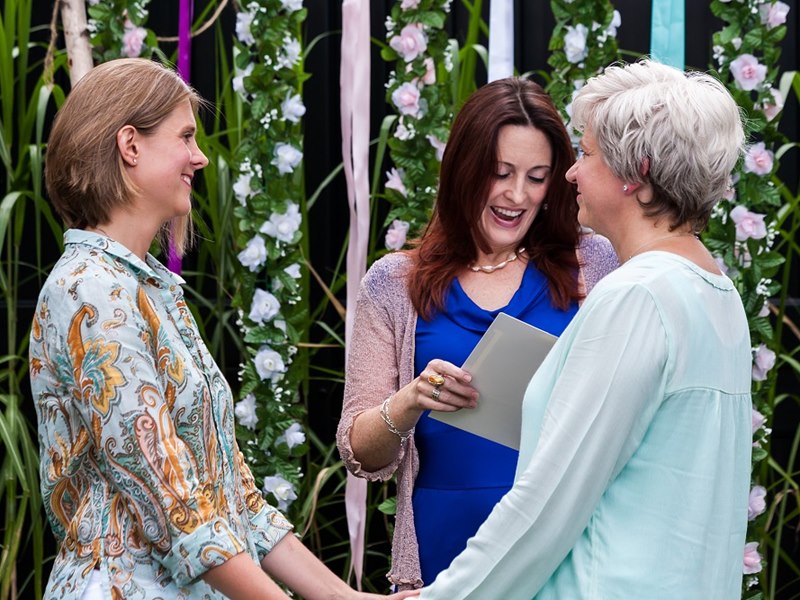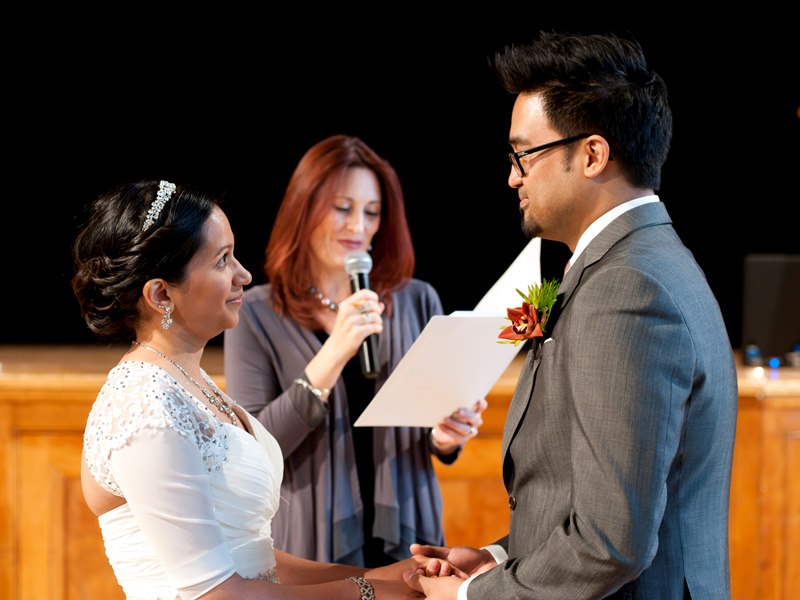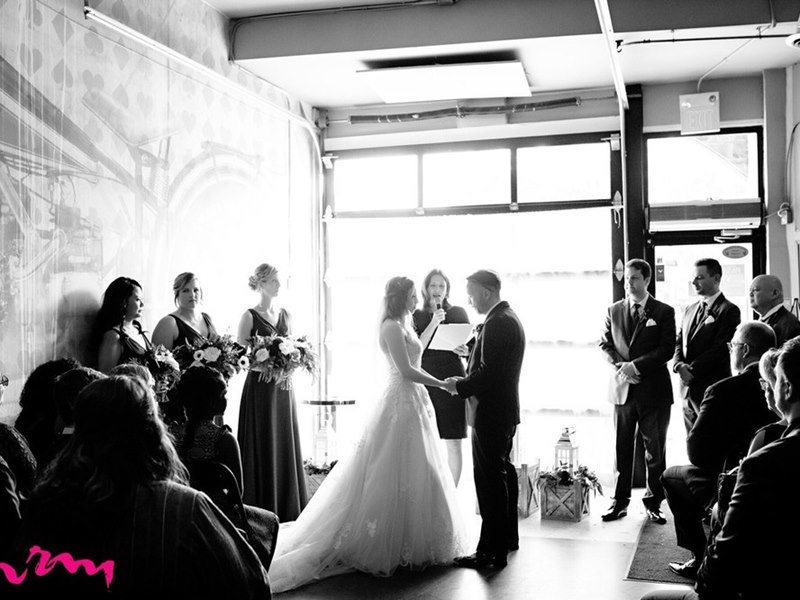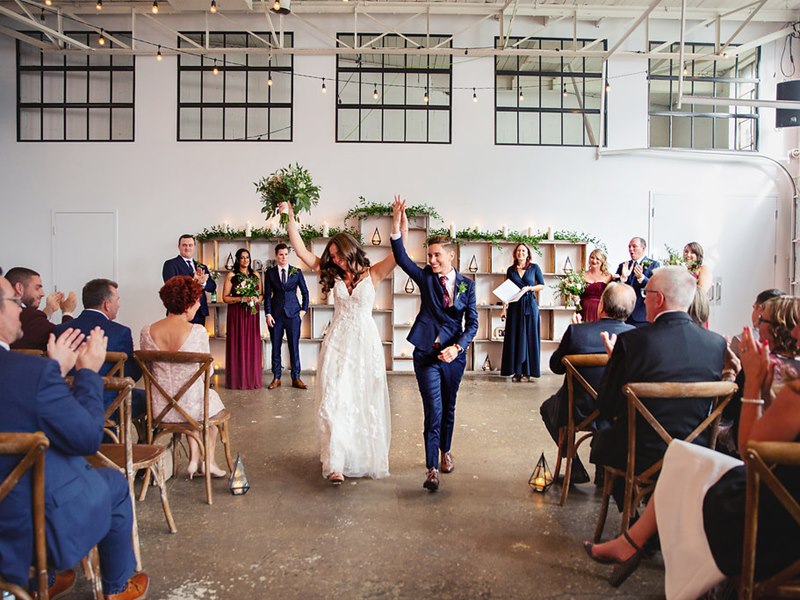 Vendors Similar to Weddings with Lori
This vendor does not yet have any EventSource reviews. Be the first to leave one!
Lori is an excellent officiant and super easy to work with. Lori was referred to us by my friend and we are so happy we decided on Lori as our officiant.We first arranged a phone call with Lori where she explained her process and took the time to answer all our questions and concerns. Throughout the process, Lori was responsive to e-mails and answering any additional questions we had.Then the pandemic hit... Lori was extremely accommodating and worked with us every step of the way. Due to unexpected regulatory changes and venue being closed, Lori worked with us on a new date, new time, and new location, without any hesitation.With the pandemic, our interest in wedding planning waned - but Lori remained professional the entire time. Sending us e-mail reminders and scripts of the ceremony. In our scripts, Lori even remembered the little requests we had initially spoken about during our first phone call over a year ago and made the changes we wanted without our prompt and reminders. She worked with us until we got the script exactly how we wanted. Lori also sent us reminders about the steps we needed to do to ensure that the ceremony can be performed legally - which was really helpful during wedding planning when there were millions of other things on our minds.On the day of the ceremony, Lori arrived early and ensured that all the paperwork was in place. The ceremony was performed smoothly and efficiently. Becuase of the pandemic, Lori kept her mask on the entire time and remained physically distanced from us - which was very respectful of our wishes and greatly appreciated! We couldn't have been happier with our decision to have Lori officiate our wedding. Thank you so much Lori for being a part of our day!
Lindsay Stirrat
October 2020
Lori was great to work with! My husband and I are not the overly traditional type and wanted to keep things nice and simple for our special day - Lori made everything so easy! She made sure she understood what we were looking for and then provided a few options for us to choose from for the ceremony. We then had the ability to adjust the wording and add in our own special touch. By laying out each step for us and making sure we understood what needed to be done prior, during and after, our ceremony was amazing! Lori is so lovely and genuine, and having her as our officiant was by far one of the easiest parts of our wedding planning process.
Taylor Jones
September 2020
Lori was incredible on our special day. She handled all documentation, she spoke clearly and confidently, and most importantly, she went above and beyond expectations by changing to an outdoor wedding to help us tie the knot in these unprecedented times. Lori orchestrated a great ceremony and was very well organized allowing us to feel comfortable and to relax before the big day. We would and will recommend Lori to friends and family without question, and feel lucky to have had her with us. Thank you again Lori.
Jessie Wallace
August 2020
We had the pleasure of having Lori perform our marriage ceremony on August 2nd. I can not say enough great things about Lori and would not hesitate to recommend her services. Lori married my sister and her husband in 2018 and when I got engaged the following year, there wasn't a question about who we wanted to secure as our officiant. We were so happy to learn she was available for our date, and when COVID-19 hit and our plans were upended, Lori was extremely flexible and accommodating as we tried to figure out what we wanted to do with our plans to be married. Lori provided such a calming and reassuring presence for us on the day of our wedding as we dealt with rainy weather and the regular pre-ceremony jitters. I hope you'll consider her as your officiant if you're reading this and looking for someone to marry you - you will not regret it!
Sara Zhang
September 2019
Lori was the most wonderful officiant! She officiated our wedding last weekend and we are happy we found her. Communication with Lori has always been prompt and professional. When she speaks, she is very warm and friendly. On the wedding day, Lori was beautifully dressed and officiated our wedding perfectly. We could not have asked for anything differently. Highly recommended!
Weddings with Lori has been mentioned inside these other vendor profiles:
Blog Posts featuring Weddings with Lori