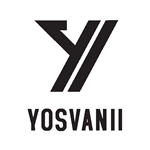 Inspired by his violin, Yosvani has established himself as a fresh, dynamic force on Toronto's eclectic music scene. His musical spontaneity has caught the attention of a diverse clientele who have praised him for "creating an unforgettable and unique experience" and "capturing the attention of guests". His infectious energy combined with his innate ability to create unconventional sounds using iconic hip-hop, house music, and a long list of genres, has garnered him a reputation for bringing people together in any setting. From performing at high-end corporate events for elite companies to providing the perfect musical backdrop for weddings, Yosvani understands his clients' needs and delivers an unforgettable experience. An experienced violinist, equally comfortable exploring new terrain as he is with delivering elegantly subdued renditions of classic pieces, his ability to create an unforgettable experience has become the hallmark of his performances.
This vendor does not yet have any EventSource reviews. Be the first to leave one!
Keera Wakil
December 2019
Absolutely incredible. He made our event what it was. He brings a vibe and an energy that is contagious through out the entire party.
Andria Antoniou
October 2019
I organized a corporate event for my employer and hired Yosvanii for our entertainment. I received nothing but positive feedback! Everyone enjoyed his selection of music and were very impressed by his talent! He and his booking agent were very professional and courteous to deal with. I look forward to booking him again for future events!
Justin Pettit
October 2019
We hired Yosvanii to jam at our wedding during cocktail hour and he absolutely rocked it! All our guests were amazed by his talent and could not have spoken more highly of him after the wedding. Thank you Yosvanii, for making our wedding day that little bit of extra special!
mary williams
October 2019
An amazing violinist and performer @ the bellisario wedding. So talented and touching! Could watch and listen endlessly!
It was our absolute pleasure to have Yosvanii play during our wedding cocktail hour. He is incredibly talented and passionate. If you are looking to put your event over the top, he is a must! Thank you thank you thank you for being the life of the party.
Yosvanii has been mentioned inside these other vendor profiles:
Company Overview
Company Overview