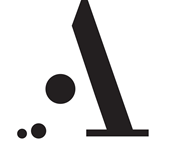 Artscape Daniels Launchpad is Artscape's newest, fully equipped and accessible venue, with unobstructed views of Lake Ontario. Various event rental opportunities are available within this 30,000 square foot Creative Entrepreneurship Centre. The venue is perfect for hosting corporate events, weddings, receptions, galas, and meetings. Amenities Include: • State-of-the-art projection, audio, lighting and conferencing • Retractable walls which can separate the space into three rooms of 2,273 sq.ft, 1,151 sq.ft., and 880 sq.ft • Built-in bar and adjacent prep kitchen • Underground parking • Artscape's list of preferred vendors for equipment rentals, catering, and more
ADDON THE DIGITAL MEDIA LAB
If you need to produce polished video, record clean audio or snap professional photos, Artscape Daniels Launchpad's Digital Media Lab is all about using innovative technologies and techniques to realize your creative goals. Open for bookings to our guests, the Digital Media Lab and studios are networked with analog lines for creative recording results, and live streaming that can be reserved with your booking.
This vendor does not yet have any EventSource reviews. Be the first to leave one!
Tristan Barrocks
November 2020
Very nice space with a lot to do in it. Would love to see a little more on the video gear front but the creative studios for fashion and metals is amazing and worth checking out.
Alex Mullen
February 2020
This place is an entrepreneurs dream. Most people don't understand that this place is a gift yet but that's ok I'm gonna enjoy it very much. #hiddenGEM #TheKnockout
Very intriguing work space with a clean and well displayed layout. The environment was a bit cold but aesthetically it was pleasing. Great space for corporate events with nice views of the sugar mill and Lake Ontario.
A couple of things:- The staff here are very rude and entitled. Don't let the tour fool you - once you are officially a paying member, their masks come off and you will get nothing but attitude for the littlest things. No words can describe how extremely unprofessional and disorganized they are.- Not only does a struggling artist have to pay $125/month for a Full Access Membership, you also have to pay an additional $50 for a mandatory orientation and another $50 for a Studio 101 training. On top of all that, you still have to pay a rental fee for all the studios, meetings rooms, etc. How ridiculous is that?- The whole facility is, in fact, still under construction. So many things around the space aren't finished yet and it's clear that they should have waited until it was. You'll definitely experience a lot of booking errors due to maintenance.Overall, be very cautious when considering Launchpad. It has great potential, but it didn't live up to it and I don't think it's worth your money.
Great space. A few Google reviews complaining about the price, but as a professional creative of several years, I'd like to see those same people try and find these resources at a better price. It simply doesn't exist. The price is fine in my books. Granted, right now they're still building out the rest of the digital media lab (complete by summer 2019), but members were allowed free pilot access as they get things rolling. Rental rates are much cheaper as a member. The staff is very friendly, accommodating and flexible. Very excited to work in the studios when they're built and in full swing. Everything else that is finished, is fantastic. It's very clean and you get all the amenities you need for a productive working environment.I became a member recently and the space actually brings about a lot of focus and inspiration, especially with all the art everywhere and contemporary interior design. The common area isn't the quietest but definitely a space you can still work in - it's like any other creative/start-up, open concept office. There are project/meeting rooms available at an additional rate if you're looking for quiet, personal space. The terrace view of the Toronto skyline is beautiful. The legitimacy this place brings to my freelance business for my clients alone is worth the price. We're allowed 2 guests - so I hold all my meetings here. Not to mention, the network opportunities, third party resources and programs they offer creatives by being a member brings a ton of value in itself.If you're looking for a corporate, monotonous office feel with your own seat, table or cubicle, this place is NOT for you.
This is a beautiful venue and very friendly staff. The level of professionalism from the Event Team has made supplying security for Artscape Daniels Launchpad a pleasure. Thank you once again.
Artscape Daniels Launchpad has been mentioned inside these other vendor profiles:
Company Overview
Company Overview
Venue Features
On-Site Ceremonies
Wheelchair Access
Audio/Visual
Wi-Fi
Unique View
Catering Information
On-Site Catering
Off-Premise Catering
Kosher Food
Deals & Packages
What services are included with this Package:
Choose us for the stunning backdrop your wedding ceremony deserves. Our expert event staff will help to ensure your extraordinary day runs smoother than saying yes to the dress (or tux) for up to 30 guests. Starting at $1,654.
---
Here's the Fine Print:
Regular price: $10,600
Expiration:1/1/2021
This package is exclusive to EventSource.ca visitors. To redeem, you must mention you found this package on EventSource.ca.
Map
130 Queens Quay E, Toronto, ON M5A 3Y5