2020 will definitely be a year to remember. The COVID-19 pandemic has brought a unique set of circumstances for everyone, especially those planning their weddings. If the pandemic has forced you to rethink your plans and postpone your wedding, you're not alone – and once you have dealt with the emotions of postponing your wedding, you need to let your guests know what is going on.
If you've picked a new date for your wedding, the best, and most fun way to announce your new date is with stationery! New in 2020, and hopefully never to be needed again… the change-the-date card.
---
What is a Change-the-Date card?
A change the date card is a fun and whimsical way to let your guests know there is a new date to save. If your wedding has been postponed, you may be feeling upset about missing out on all the fun stuff until next year, so if that's the case, consider this emerging trend.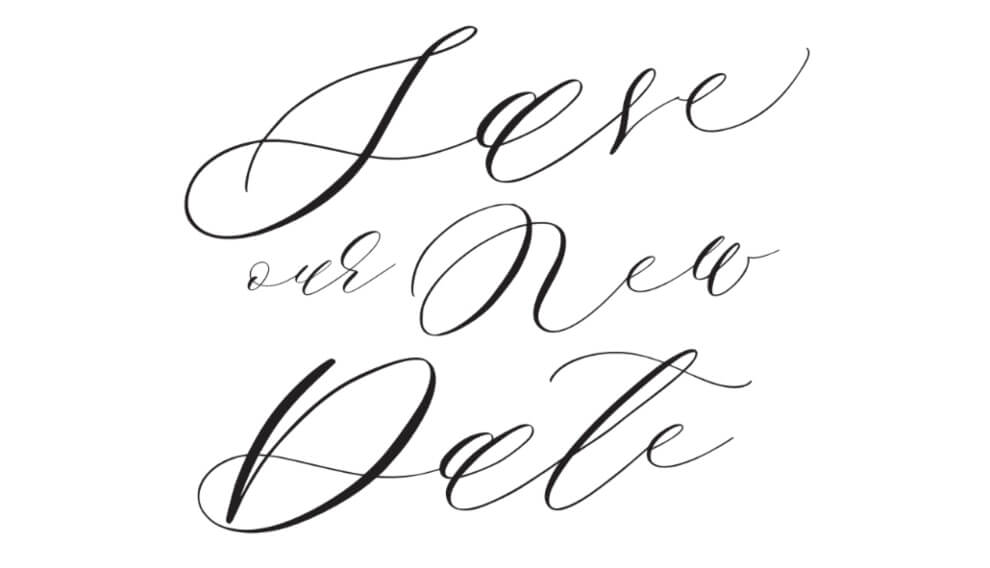 Design by Paper Bag Prints
Why Do You Need Them?
Save-the-date cards are important because they relay important information to your guests and will let them know to keep the date open. Change-the-date cards serve to do the same thing and will remind your guests to refer to your wedding website for up to date information as well as inform them of anything else that has changed.
What Information Should be Included?
New date
City and Province
Wedding website
What Should They Say?
If you postponed your wedding, you can say something along the lines of: "Don't dust off your dancing shoes yet! Due to unforeseen circumstances, we are now getting married on [insert date]."
If you decided not to postpone, you can say something along the lines of: "We do. We did! Since we aren't able to celebrate in person, we decided to elope! More celebration details to come."
You May Also Be Interested In
Step by Step Rescheduling Tips:
First call your family members and wedding-party members directly so they can update their calendars (be prepared for some scheduling hiccups as some VIPs may not be able to make it)
Inform the rest of your wedding guests about the date change via email.
Be sure to highlight your wedding website, if you've created one, with the date change in bold.
Mail your change-the-date cards as an official announcement about the update