The first question people will ask you when you first get engaged is: "Have you set a date yet?", and once the date is set… it only gets worse. You will be bombarded with questions about every single detail of your big day by everyone from your partner's aunt to random people you meet at Starbucks.
While these curious people mean well, please remember – this is your wedding day and you are under no obligation to share any wedding details with anyone. With the potential exceptions being close friends and family, or anyone helping you plan the wedding, there are some details that you really should keep under wraps until the big day.
---
The Dress
While many traditions have been modernized, one that seems to stand the test of time is not letting the groom see the bride in her dress before the wedding. If you tell too many people what your dress looks like – not only will you not get the full jaw-dropping effect as you walk down the aisle but you also run the risk of someone letting it slip and ruining the surprise for your spouse-to-be.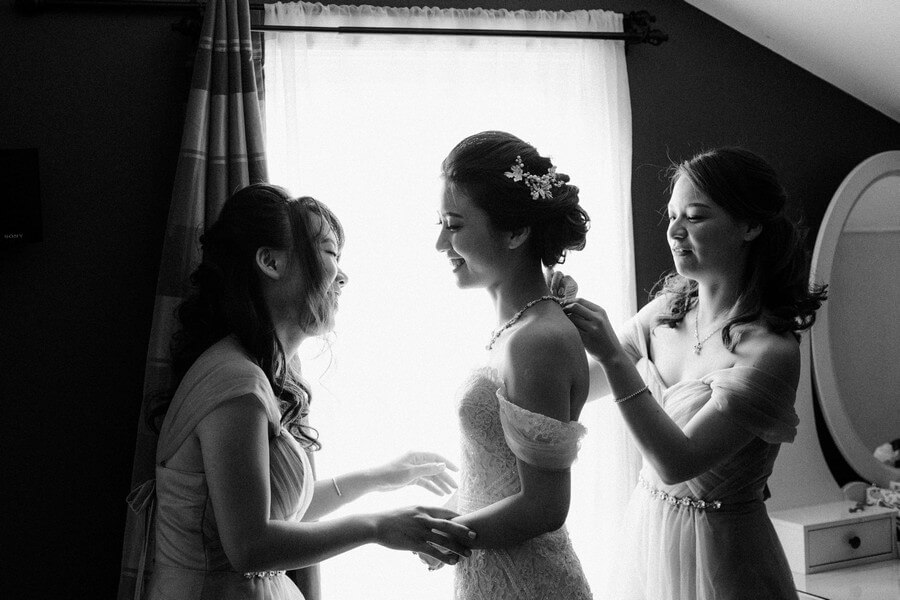 Photo Courtesy of Eric Cheng Photography
Theme
Remember, everyone has an opinion. This includes those well-meaning but random people you meet at Starbucks. If you go around telling everyone your theme, you can bet that there are going to be a lot of suggestions on what you should do with that theme or worse, why your theme is a terrible idea.
Special Moments
Are you and your partner planning a first look at the same location as your first kiss? Or, are you having your grandmothers act as flower girls? Keep that to yourself. As exciting as it is to be planning your dream wedding, it's always a good idea to keep some surprises for yourself. Don't feel like you have to share every little moment with every single guest. Allow you and your partner to have some things that are just for the two of you.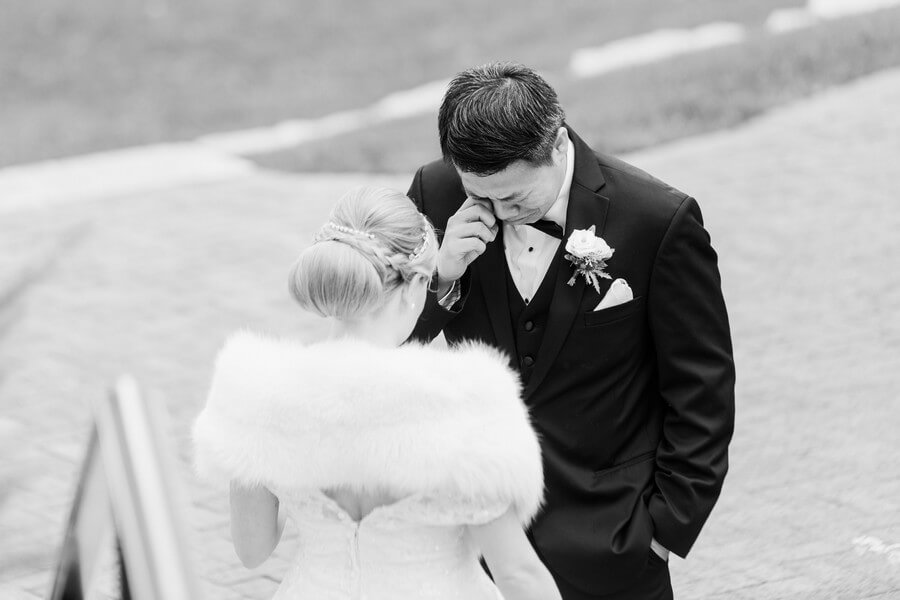 Photo Courtesy of Samantha Ong Photography
Venue Address
Leading up to the wedding, it can be a good idea to keep details surrounding your venue to yourself for a couple reasons. First, it gets you out of having to hear everyone's opinion about your venue and it also allows you to keep potential wedding crashers away. While it is unlikely that anyone will crash your wedding, if you have a jealous ex or family members you would rather not be there, keep the address secret. It someone asks you where you're getting married, provide them with vague details – "oh, a little barn in wine country" should be enough to satisfy their curiosity.
You May Also Be Interested In
Guest List
Guest lists are always an awkward topic of conversation, particularly if a mutual friend of the person asking is not invited. This also helps you nail down RSVPs without allowing people to decide if they want to come only if "so-and-so isn't coming".
---
Remember, it's your wedding. Enjoy the planning process and don't feel obligated to make every detail public knowledge. Keeping certain details a secret will help make your big day more enjoyable for you and your guests!