Deciding to elope can help alleviate the stress associated with a big wedding, however it comes with it's own set of tricky situations to navigate. Deciding to elope means you're okay not being surrounded by all of your loved ones on your wedding day.
On the bright side, having your loved ones involved doesn't have to be an all or nothing thing – there are many ways to include your friends and family in your elopement.
---
Have a Pre or Post Elopement Party
Having a pre- or post-wedding party is a great way to connect with your loved ones and make them feel included in the process. Whether it's an engagement party before or a celebratory dinner after– acknowledging the two families coming together is a great way to honour your loved ones.
Incorporate Meaningful Details
Take the concept of 'something borrowed' to a new level by incorporating multiple elements from your families into the ceremony. Whether it's your mom's veil, or heirloom cufflinks– having these items close will have a meaningful impact on your day.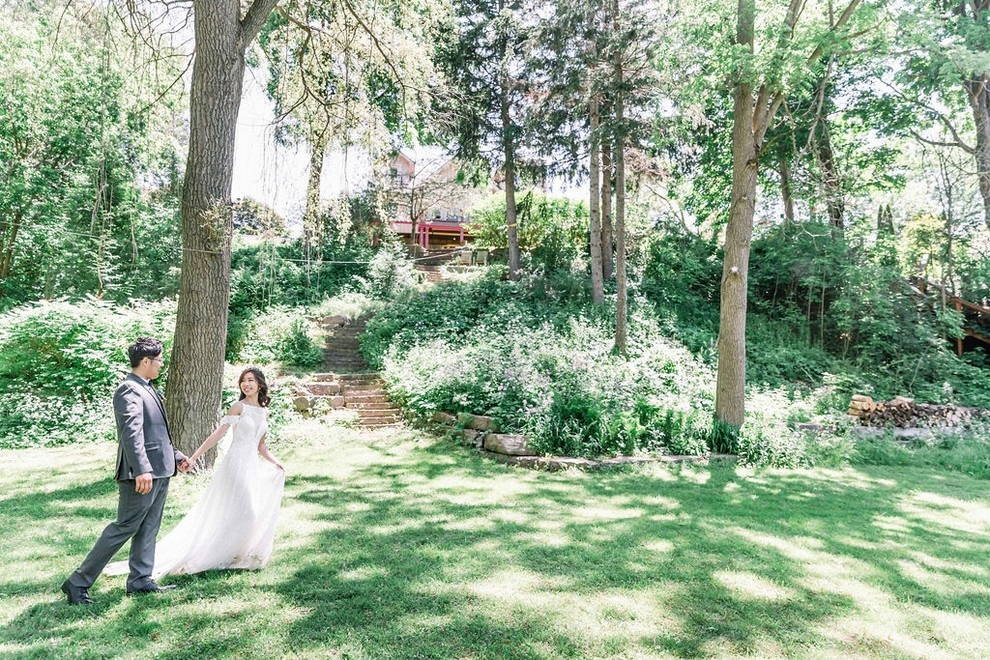 Photo Courtesy of EC3 Moments
Splurge on a Photographer and Videographer
One of the easiest ways to help your loved ones feel a part of your elopement is by sharing your wedding photos and video with them upon your return. Whether you elope locally or aboard, prioritize having someone to help immortalize your moment on film.
Another option is to live stream your ceremony for your friends and family so they can feel like they are there with you.
Select an Honourary Wedding Party
While you may think that your families are the only ones who may be upset about not being there on your big day – your friends might be equally as disappointed. In order to help them feel involved, select an honourary wedding party and let your closest friends know how much they mean to you.
You May Also Be Interested In
Gift Keepsake Albums
Remember that awesome photographer you hired? Now is the time to compile all those wonderful photos into keepsake albums for your parents and loved ones. This will allow you to relive the moments together and share one of the most significant moments in your life with those you love most.
---
Whether your decision to elope is spur of the moment or carefully thought out, it is important to remind your loved ones how important they are to you and the impact they have had on your relationship.