Are you planning a wedding and feeling overwhelmed? Are you worried about making each and every one of your guests happy? Are you worried that you've forgotten something major? Don't fret. You're not alone.
Wedding planning is serious business – and can be very stressful. First things first, it is nearly impossible to make everyone one hundred percent happy. That being said, we can help make sure you don't make your entire guest list angry with these major things to avoid.
1. No warning for the outdoors: If you're planning to have an outdoor ceremony, make sure you prepare for extreme weather and also give your guests a heads up so they can bring appropriate attire. This means: water, fans and shade for hot days; blankets or fire pits for cold days; and making sure your guests know not to wear stilettos that will sink into the grass.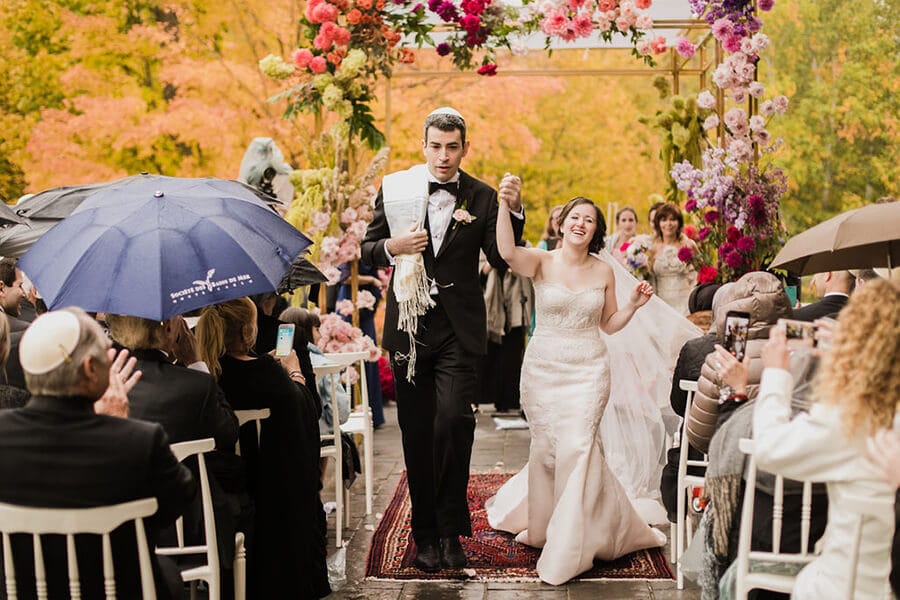 Photo Courtesy of Luminous Weddings
2. Not being fed: One of the most important things to do on your wedding day (besides actually getting married) is to make sure your guests don't go hungry. This means, that you should be accounting for a snack in between the ceremony and reception as well as a late-night table for when those dance induced munchies kick in.
3. Lack of hydration: Another extremely important thing to remember when planning your wedding is keeping your guests hydrated. No, not with champagne, but actual water. Especially if you're planning to have an outdoor ceremony in the summer, or even just having a day that's fairly spread out, you should ensure your guests have access to water so they don't suffer from dehydration or heat exhaustion.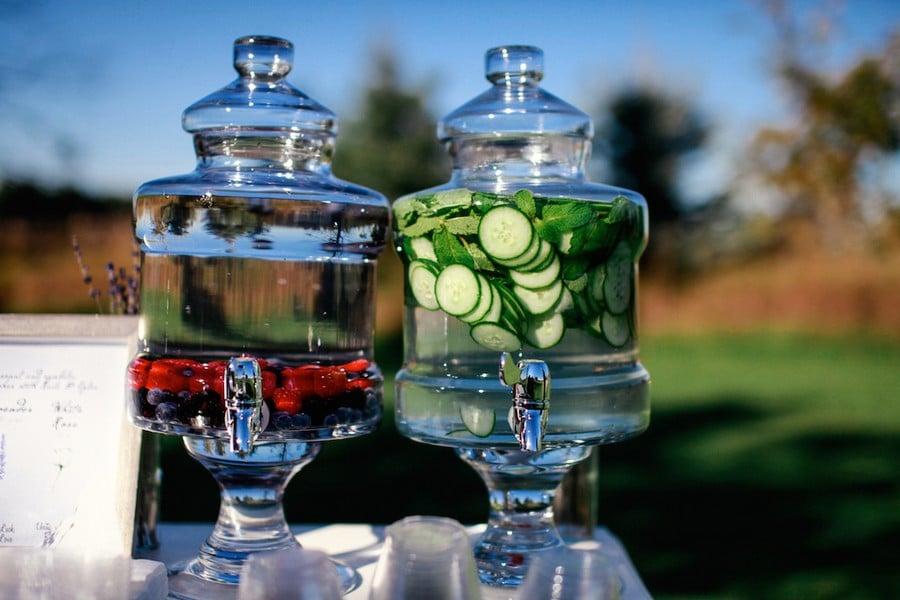 Photo Courtesy of Marianne Rothbauer Photography
4. Not inviting important family members: Even if you never talk to your mom's older brother and his three kids who live on the other side of the country… you should still send them an invite. Unless this person has actively hurt you in some way or their presence at your wedding will cause irreparable damage to your relationship, they should still be on the guest list. Chances are, they won't make the trip, especially if you aren't close, but you don't want to put anyone in the awkward position of having to explain why they weren't invited.
5. Not acknowledging your support system: This is a biggie… make sure you thank everyone! You didn't get here on your own, and you need to make sure you acknowledge everyone who has played a part in your relationship. Thank your guests, thank your parents, thank your in-laws and thank your bridal party.
You May Also Be Interested In
After the wedding: Forgetting to send a formal 'Thank-you': A major thing you have to remember is to send thank-you cards to your guests after the wedding. Show them how much them sharing your day meant to you and thank them for their gifts. It's a small touch that goes a long way, especially for older relatives.