Unless you plan to DIY everything, if you're truly looking to bring your wedding-day vision to life – and still be able to enjoy your own wedding day in the process – it's pretty darn likely that you're going to relinquish a great deal of control and hand over the reins to your team of ultra-talented, top-notch wedding vendors. Now, just because you're trusting someone else to execute on your big day certainly doesn't mean that you shouldn't still be heavily involved; far from it! The point is that any form of collaboration often involves aligning and setting clear roles and expectations in order to help achieve an end result far greater than what you can achieve alone. With this in mind, we've got 12 awesome tips below from some of the biggest names in the industry outlining exactly how you can help them better help you!
---
Keep the lines of communication open
This is incredibly important: We need to exactly how you feel about pricing, design, samples, etc. If it is not perfect, or it needs adjustments, or even if you absolutely love it and would not change anything, we WANT to know. Never fear speaking up and voicing your opinion or concerns!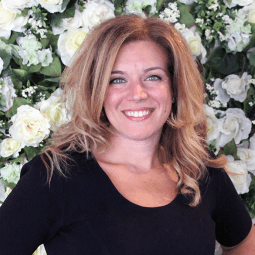 Daniela Miceli-Perri
Creative Director
Wild Theory Floral and Event Design
From a musicians perspective, we desperately want to know what your favourite songs are! Our best weddings and events are the ones where we create big memories by performing songs that are amazing and meaningful. Communication makes these dreams come true.
Getting to know each other is key. On the phone, over coffee, wherever is the most comfortable place for you to tell us how to best shape your soundtrack. There are truly more possibilities than you can even imagine!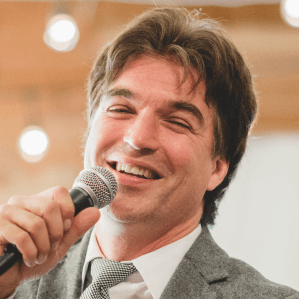 Brent Miller
Owner/Musician
Brent Miller LIVE
Don't be disappointed for no reason. You need to ensure that your vendors understand exactly what you had in mind and clearly communicate it so that what you expect and what the vendor delivers matches. Don't assume they know or can read your mind. Stay away from ambiguous opinions and say exactly what you're thinking. Feedback that says "I don't like, this colour, this shape and this layout and prefer something like this" is preferred vs. "I don't really like this option.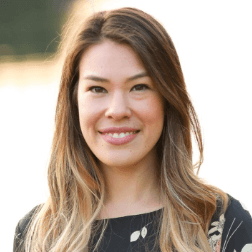 Vannessa Nguyen
Designer Director
Brooklin Paper Co.
Vendors Featured in this Article
Set a realistic budget, and be clear about it
Setting your budget from the moment you inquire with your vendors is the best way to open up the lines of honest communication. This way, they'll know exactly what is within your reach and they can best serve you within your means. It also opens up conversation around your overall expectations for the event and allows your vendor team to manage those expectations in the most honest, healthy way possible.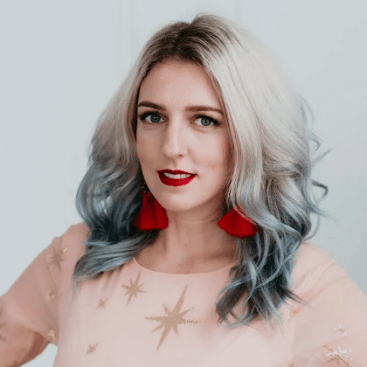 Lynzie Kent
Owner & Creative Director
Love by Lynzie Events
Being realistic and clear about your budget helps us to better understand the framework we need to work within. Many people think floral and décor is the most inexpensive part of your event. But they can both add up quickly, especially if you are looking for statement pieces such as arches and swings or florals that are unique and harder to come by.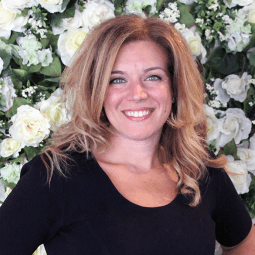 Daniela Miceli-Perri
Creative Director
Wild Theory Floral and Event Design
You May Also Be Interested In
Trust your vendors
Do not micromanage your vendors. You should take your time and do your due dilligence when choosing each vendor, but once the decision is made, give them some room to make their own choices and recommendations. They are in the business of making their clients happy beyond their dreams, so trust them to make the right creative decisions on your behalf.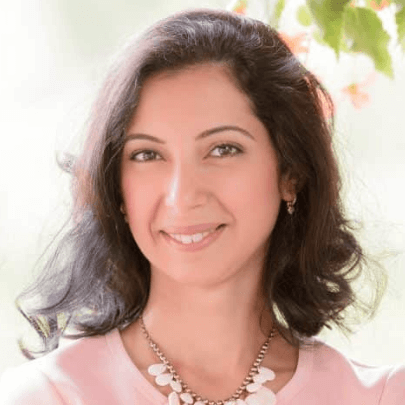 Fidan Ismayilova
Founder
Designed Dream Wedding Planning
One of the things I assure clients in our initial chat is to trust my experience when it comes to reading the room and getting everyone on the dance floor. I make it clear that I won't need the client to create an extensive list of songs, because not only does it make work for them but it leaves me feeling they don't have confidence I can get the job done. Instead, I ask for a few "must plays" and guest requests so I can get a sense of the vibe they're going for and be trusted to do what I do best!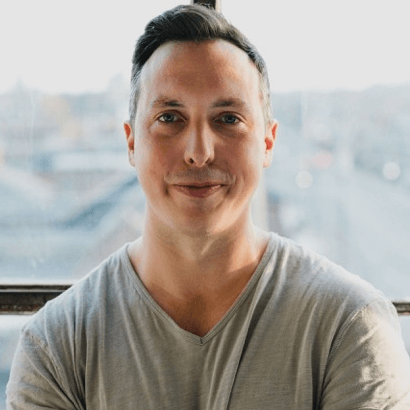 Rich Sweet
Lead DJ & Owner
DJ Rich Sweet
Your vendors only want to execute with excellence. They want every part of your event to run smoothly and also want it to be incredibly memorable. Trust them to make those smaller decisions on your behalf because they know what will work and what won't.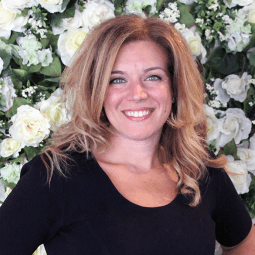 Daniela Miceli-Perri
Creative Director
Wild Theory Floral and Event Design
As a wedding planner, it is part of my job to advise my clients on vendors that we know and trust. From florists to photographers, we have a curated list of professionals for every aspect of your wedding day. These vendors have years of experience to go off of when trying to help make your dreams come true! Meeting your vendors in person allows you to talk through their experiences and gives you an overall idea of their business. You want to have a feeling of comfort and connection with the people that are planning one of the biggest days of your life! If you do not trust your vendors to plan and execute your vision, you're hiring the wrong vendors.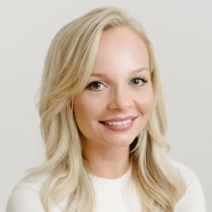 Kelly Martin
Planner
Shealyn Angus Weddings & Events
Be flexible
As wedding professionals, we've seen and done it all. The most exciting thing is working with a couple who are flexible and open to new ideas and suggestions that will improve their event tenfold. Our goal is to consistently improve the quality of our services through past experience and after planning hundreds of weddings, our team will only make expert suggestions that will make your wedding better. Be flexible with timing, creative ideas, and logistics to create a one-of-a-kind experience for you and your guests.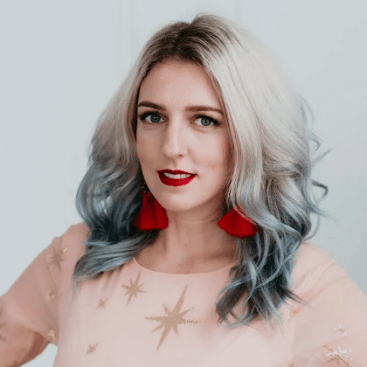 Lynzie Kent
Owner & Creative Director
Love by Lynzie Events
Take care of your vendors
I'll always go the extra mile for clients who've taken the extra steps to make me feel welcome as a vendor. This can be as simple as arranging for someone at the venue to help with load-in, or being offered the opportunity to try the same food as the guests if there's dinner happening. Vendors appreciate these things, and in turn will go over and above for clients who've got their backs!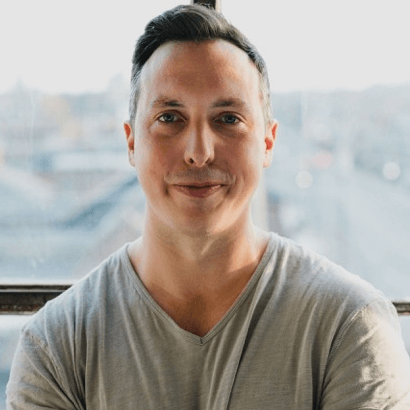 Rich Sweet
Lead DJ & Owner
DJ Rich Sweet
We want to get you down the aisle on time. We want to make sure your flowers are perfect. We want to have the energy to grab your dancing flats when you need them. We'll likely be on our feet for 10-16 hours. We need to be fed and watered. Our job as event vendors is to throw the party of YOUR dreams, so if you want your guests to be having a great time, we need to be feeling great too.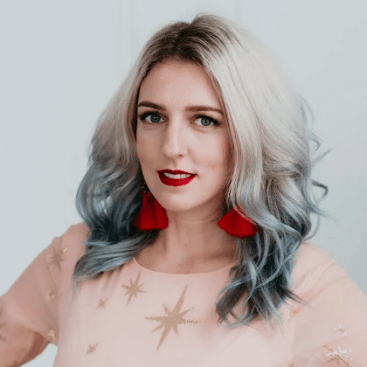 Lynzie Kent
Owner & Creative Director
Love by Lynzie Events
Taking care of your vendors is important. To me, this means ensuring that they get paid on time and that you've given them all the information they need for the day of the wedding, including the contact person that they can reach out to for any questions or concerns (like a planner). Of course, it's also important to ensure that the vendors get a full course meal at the wedding.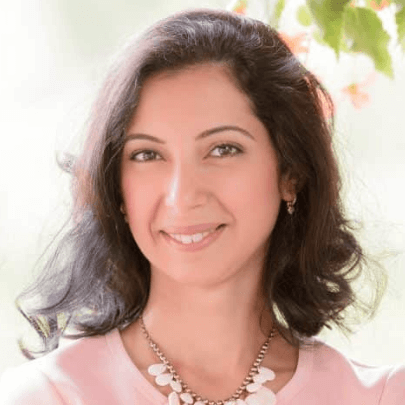 Fidan Ismayilova
Founder
Designed Dream Wedding Planning
Ask questions
A great wedding plan comes from asking great questions. Keep asking questions until you feel positively GREAT about absolutely everything.
We are working for you and truly want you to be thrilled with our service. If you are nervous or uneasy, ask questions. This simple action will either lead to answers that will make you feel better OR can lead to a newer, better plan to make sure we accomplish everything you truly want out of your wedding day. Fantastic vendors are flexible and will be eager to adapt plans to fit your unique wedding vision.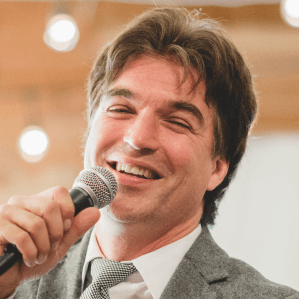 Brent Miller
Owner/Musician
Brent Miller LIVE
Don't be afraid to ask direct questions. Experienced and talented vendors should be able to address all of your concerns. With videographers in particular, ask to see a number of videos and look for uniqueness and an emotional connection with the subjects in the video. Ask about the type of gear they will be working with and if they have any redundancy. Back up gear is a must!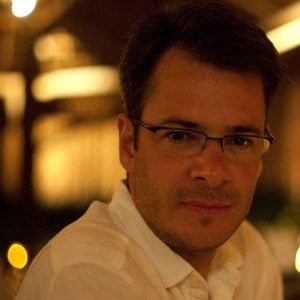 Luis Moreira
Partner, DOP & Creative Director
Images Life Media
Don't be scared to ask all the questions you had in mind. Good vendors, with nothing to hide, will happily respond to all your questions in detail.
Make sure that the photographer is open, and is a good fit for your budget, your personality, your needs, your style, and your desires. Do your research in advance, have an idea of what is important for you to capture, what general style you like or don't like, and ask the photographers to see as many samples as you need. One mistake most couples make is not asking photographers to see at least one full recent wedding gallery. Don't settle for only seeing a couple of photos on their social media. Always ask to see a full wedding gallery to be sure that the photographer can truly deliver what it is you are looking for.
Diego
Photographer
Diego and Liza Photography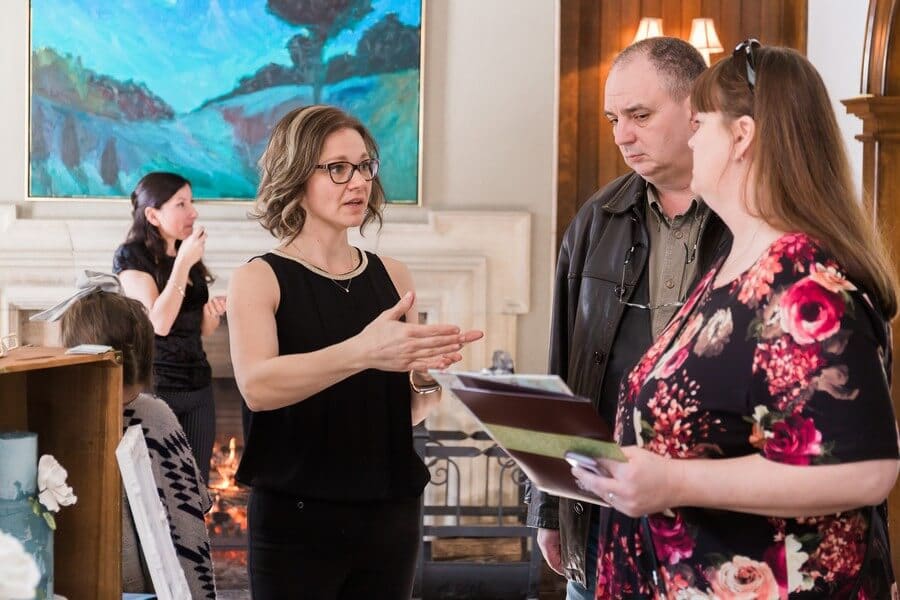 Photo Courtesy of Samantha Ong Photography
Stay organized
As planners, it is our job to be very organized, and it is important that our clients are too! Start by storing all of your ideas in one place – on your desktop or a Pinterest board. When you have a place to keep track of all your ideas and inspiration, planning becomes an effortless task. In addition, couples should pick one organization strategy and stick to it. Have a planner, calendar or notebook you rely on to keep yourself organized and use it throughout the entire planning process. Lastly – write out check lists! This is an easy, yet effective way to focus on the task at hand, what's important, check it off, and move on.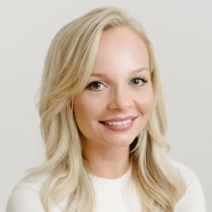 Kelly Martin
Planner
Shealyn Angus Weddings & Events
Understand expectations
Social media can really create unrealistic expectations. Couples often forget that what they see online is not the full picture and only a snippet of the best of the best that the photographers want to showcase. Much of what we see online, especially on Pinterest, is staged – styled shoots. While those shoots may be beautiful, it's not always realistic to recreate them on the day of the wedding where there are multiple moving parts to coordinate, real people (non-models) to direct, and tight schedules to follow. We welcome couples sending us their inspiration photos, of course, but we always make it clear that these will be used as inspiration, and not recreation. Every wedding is different, and every couple is different – couples cannot expect to receive the exact same pictures as they saw online, nor should they. Great photographers will create unique photos that represent their couple and their special day. Choose photographers in whose creative vision you can trust and let them create their magic.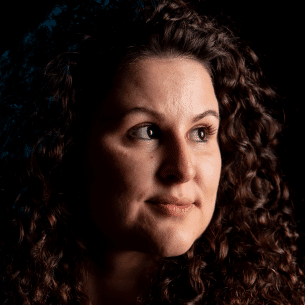 Liza
Photographer
Diego and Liza Photography
Provide a single point of contact
Don't confuse your vendors. For the sake of communication, provide only a single point of contact so that your vendors don't have to get mixed instructions and feedback. If you must have your family and friends part of your process, keep it internal, then, provide your vendor with your final decision.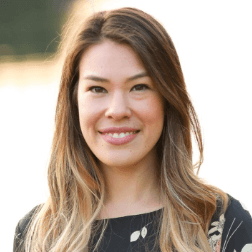 Vannessa Nguyen
Designer Director
Brooklin Paper Co.
The expectation of parents will often vary from expectation of the couple getting married so when you are in the post-production phase with your videographer use one person to communicate any changes or requests so the editors aren't trying to compare conflicting notes.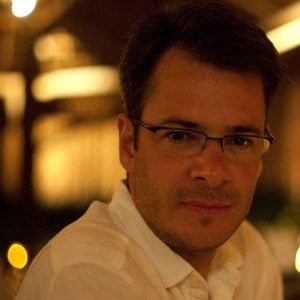 Luis Moreira
Partner, DOP & Creative Director
Images Life Media
Email or call – don't DM, comment, text or tweet
When you are planning the most personal, intimate event of your life, it can be hard to remember that to your vendors, it's their business. As much as your vendors likely LOVE you and love what they do for you, its important to remember that they too deserve to switch off when not at work. Therefore, developing healthy boundaries around communication and treating them like a true place of business will go a long way in forming mutual respect. Do your absolute best to contact your vendors in the way that they prefer. For my team and I, that means during our listed business hours on the phone, or via email any time and expecting a response within 48 hours, except on weekends. I think you'll find this relatively standard and will provide the best communication for everyone.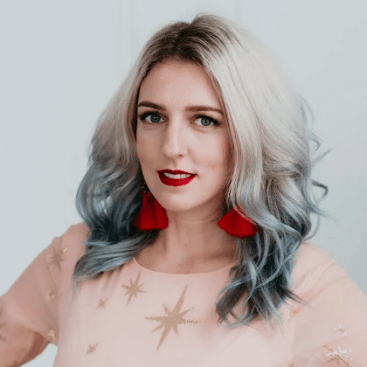 Lynzie Kent
Owner & Creative Director
Love by Lynzie Events
Although many clients are finding me through social media these days, if I receive a DM from someone interested in more information I'll ask where I can shoot them an email. The reason for this is I like to keep all correspondence with clients in one place, and the best way for me to stay organized is through folders in my inbox. If I'm getting messages spread across DMs, texts or other places, there's a chance I might miss something important.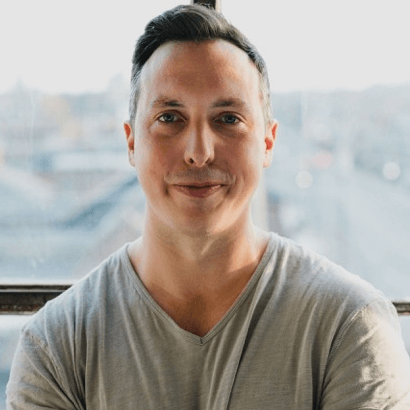 Rich Sweet
Lead DJ & Owner
DJ Rich Sweet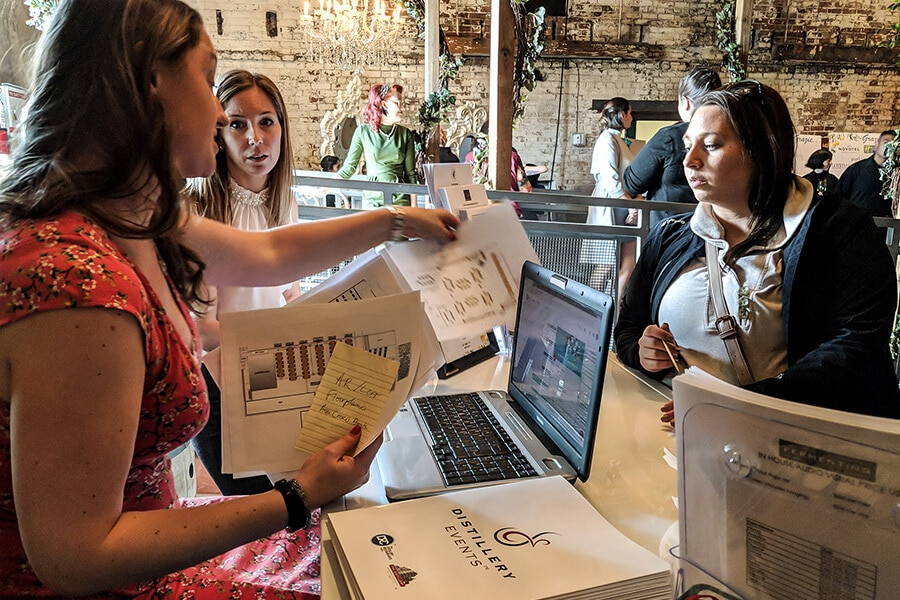 Photo Courtesy of 424u Photo & Video
Have patience
Everyone's event is important. We know you're planning a huge event and you want it to happen without any hiccups. You need to stay calm, be patient and trust that your vendors will deliver everything on-time. Rushing them or pushing them will do you no good. Let them pay attention to the details, to follow their process and do their quality checks so that you get the product just as you imagined.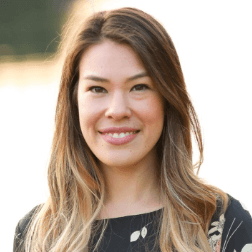 Vannessa Nguyen
Designer Director
Brooklin Paper Co.
Keep your vendors informed
If you want to make sure your photographer captures everything, make sure they know about everything planned for the day. We are not mind readers, and we don't like surprises. Are your rings engraved or suit embroidered? Beautiful! Let us know in advance of the wedding so we can be sure to capture those little details. Are you planning on having sparklers in the evening? Cool! Let us know in advance of the wedding so we can prepare! Does mom want a picture with all the guests? Sure! Let us know in advance of the wedding so we can schedule table to table shots during the reception! If we cannot prepare, we may not be able to capture those special moments. Great photographers don't just click and then hope for the best; keeping us in the loop helps us prepare accordingly. Please keep us informed and we'll give your our all to make it happen!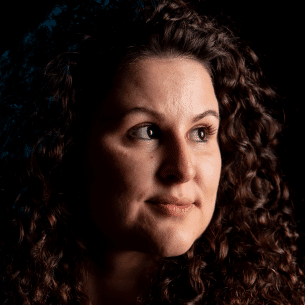 Liza
Photographer
Diego and Liza Photography
Featured Vendors in this Article