Together since high school, Erin and Chris' big day at District 28 was filled with darling personal touches that reflected their romantic history. The couple initially went to the their wedding planner with a completely open mind and the desire of doing something totally unique — and totally them– and Mad Bash Group delivered! "There was so much insane detail put into every aspect of this wedding," says Carlee at Love by Lynzie. "They absolutely knew they wanted their wedding's colour scheme to be orange and green, and that's when we knew it was kismet… I mean orange?! Come on!" Gorgeously shot by Sara Monika, Photographer, this wedding is definitely Pin-worthy.
Vendors Featured in this Article
The couple's chic photo session was both romantic and playful and beautifully symbolizes their relationship.
The couple's intimate ceremony was highlighted by the bright, modern mural that was designed by the team at LBL. Carlee explains, "District 28 is literally a blank white space, so you have to be as creative as you can be! We were allowed to paint all over the walls and create murals for both the ceremony and reception space which was an absolute blast!"
The "paint splatter meets enchanted forest" theme carried on throughout every room of the venue — including the paint splatter guest book and seating chart in the cocktail space.
The swanky reception was infused with both modern and whimsical elements, including bold florals from Tanya List Designs. From the colourful vases to the gorgeous glowing candles, the playful (and pretty) decor was provided by Event Rental Group, Linen Closet, and Marvelle Events. "The ribbon installation and hand made paper flower centrepieces were hands down the coolest things we've ever seen done at a wedding and really brought a feeling of whimsy to the space," notes Carlee. Not to mention, the delicious food from elle cuisine was elegantly accented by the ethereal tableware from Plate Occasions.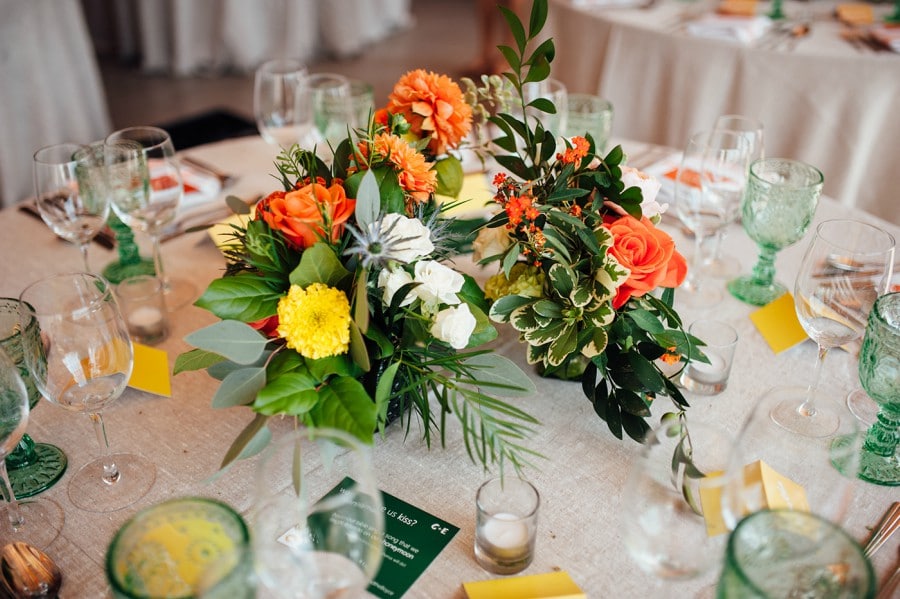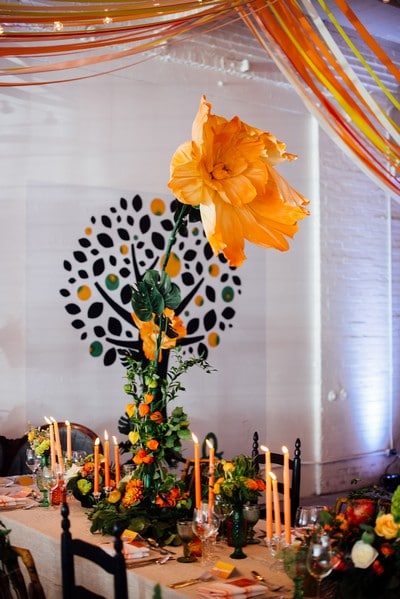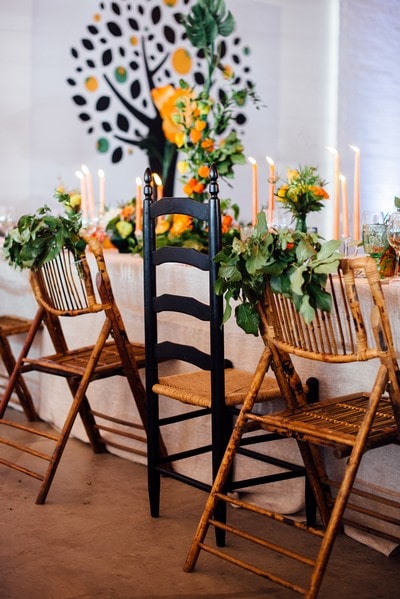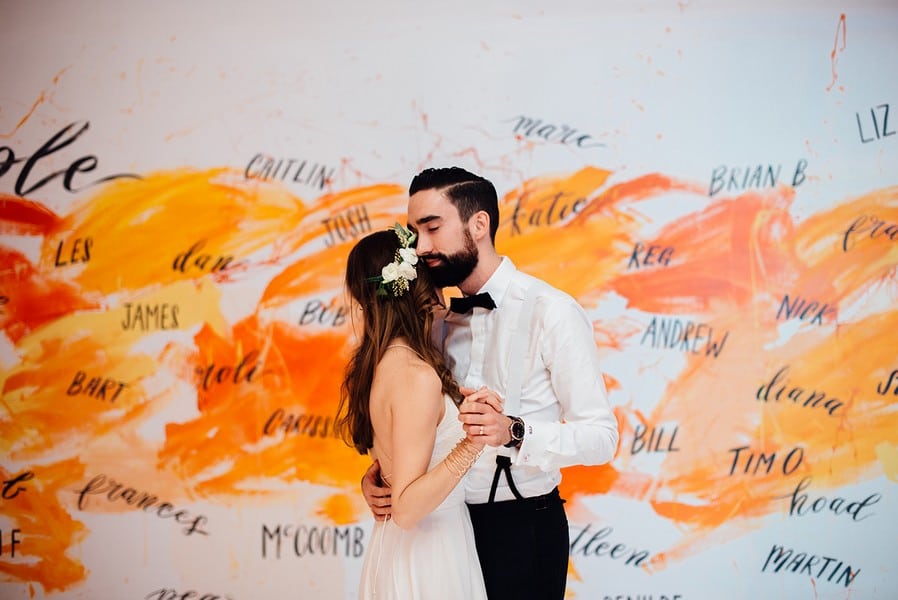 The tunes from Parkside Drive helped the guests groove into the night.