Let's be honest, one of the best parts of any wedding is ripping it up on the dance floor during the reception! At weddings, almost everyone dances because it is a low-pressure situation (and there will always be someone who is a worse dancer than you).
Music is a key element that can make or break any event, and therefore one of the biggest questions that couples face when planning a wedding is whether to hire a live band or a DJ. While both are great options, your decision will be based on your personal preferences and budget! 
You May Also Be Interested In
Hiring a Wedding Band
If you're thinking of hiring a live band, these are the things you should take into consideration:
Live music adds a level of emotion to the event that you won't get with a DJ. Everyone loves live music!

Older relatives love live bands, almost as much as they love shakin' it to the classics.
Even if people aren't into dancing, they can still watch the show and enjoy the music.
Good bands aren't cheap, and cheap bands aren't good. Hiring a band will put a bigger dent in your budget than a DJ
While they can take requests, weddings bands are limited to playing the songs they know.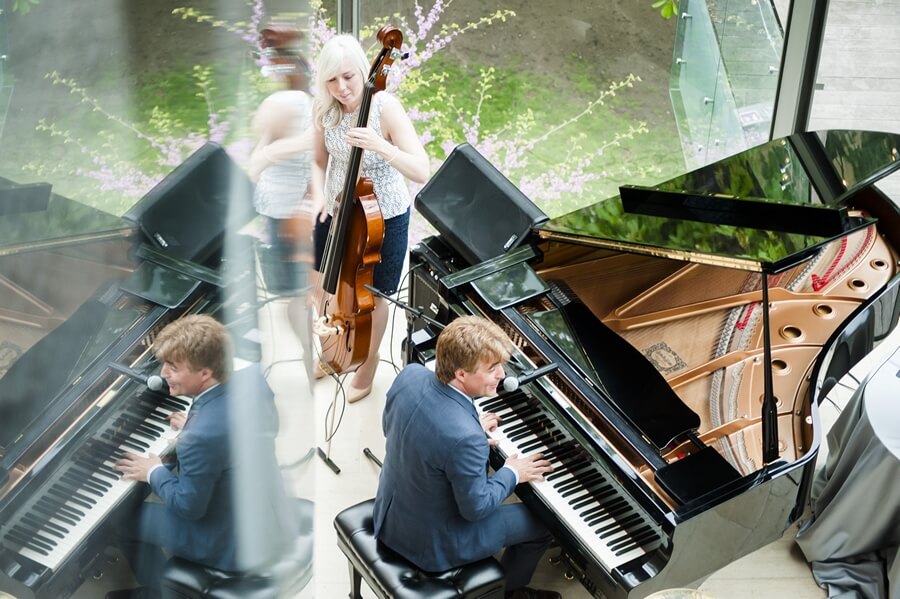 Photo Courtesy of Ikonica Images
Hiring a DJ
If you are looking to hire a DJ for your big day, there are also a few things to consider:
DJs are typically less expensive than live bands and they tend to bring more equipment with them in terms of lights and other 'party' items. 

DJs have access to pretty much any song you can think of – they will take requests and download what they don't already have!
A DJ sets the mood for the whole evening, if they aren't able to read the room or their personality doesn't mesh well with yours, it can put a damper on the whole evening.
You lose the unique and emotional feel of live music.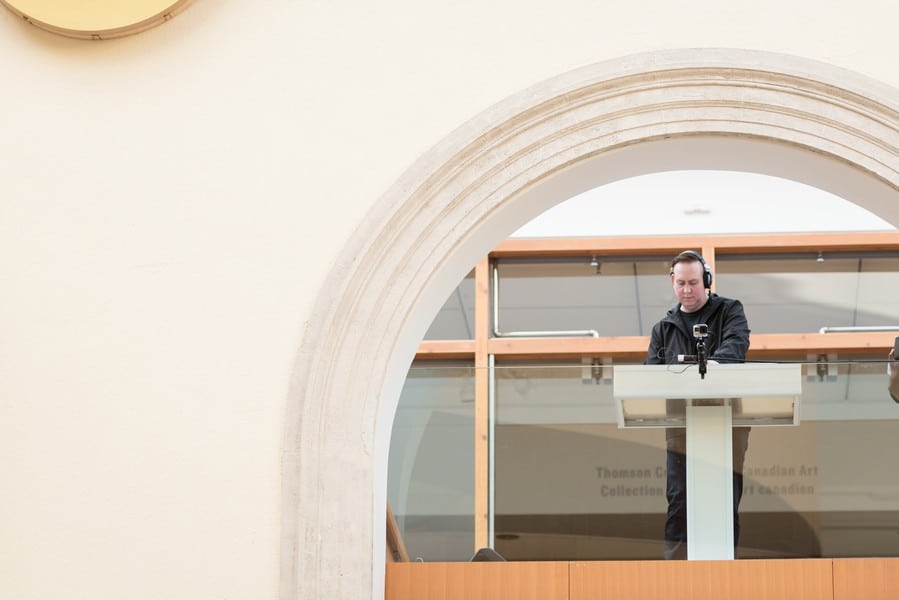 Photo Courtesy of 515 Photo Co.
If budget is your biggest concern, you will get the biggest bang for your buck if you hire a DJ. They have a wide variety of music and can be a fun addition to the evening. However, if you're looking for a feel-good aspect to your reception- a band is the way to go. You'll spend a little more, but you just can't match the feel of live music.
Still can't decide? Why not hire an acoustic duo for your ceremony and then a DJ for your reception- you'll get the emotion of live music during the most emotional part of your day and then the DJ can help amp the party up later on. You will save some money as well since you'll only be hiring one or two musicians for a shorter time than if they played the whole day. Either way, don't worry, people will dance!