Oh the joys and endless possibilities we find on Pinterest! When it comes to wedding ideas, the boundless options are enough to have you and Mom living off coffee, burning the midnight oil and crafting up a storm.  But not so fast there, Suzie-Sunshine!  Every new idea we take on eats up more and more of our valuable time, resources (i.e. cha-ching $), causes multiple trips to Michael's, and so forth.
An all-too-real scenario: imagine being caught off guard the week before your wedding with an (ahem) minor "snag" in your DIY decorations. Your "professional" photographer (i.e. your uncle) casually mentions he's excited to "try out" that new fish eye lens he bought off kijiji. Aunty May – who cooked a mean casserole – didn't realize that cooking a hundred servings (and keeping them warm) was going to present a "logistical challenge". It's then that you realize some things are best left to you and others are best left to professionals.
As brides, it's important that we build realistic expectations (of ourselves and others) so that we're not  bogging ourselves down with minutiae.  Weddings are stressful enough, so where and how do you draw the line?
I decided to go out to some of my favourite wedding planners, bloggers and all 'round awesome folks in the industry to see what they thought.  We received some fantastic answers to the age-old question: What is worth doing yourself for your wedding, and what isn't?
I hope you enjoy the answers!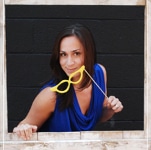 This is a very good question! With DIY blogs everywhere and wedding project tutorials flooding Pinterest, it can be easy to get swept up in DIY mania and wanting to take on a whole bunch of projects for your big day. There are three important things I recommend considering before you commit.
1) Consider your time: While DIY projects are often lighter on the wallet, many of them take a lot of time. If you're not sure how long a project will take, I recommend doing a test run and seeing how much time it takes up. If the project is something you'll have to make a bunch of, like favors or centerpieces, be sure to calculate the time it'll take you to make the amount you need. It might add up to more hours than you'd expect!
2) Consider your talent: Think about what kind of crafts you're good at and only select projects that fit your talents. For example, if you're good at paper crafts maybe you should focus on your escort cards or programs rather than sewing banners or painting signs. As mentioned in #1, it is always a good idea to do a test run. If the project comes out beautiful, you know you're in the clear. Sometimes, however, you can have a gorgeous vision in your mind but your actual creation simply doesn't cut it. (I think we've all seen examples of Pinterest fails)
3) Consider your happiness: This is a BIG one. Your engagement period and the time you're planning your wedding should most definitely be a happy time. If you don't truly enjoy making things, then don't. The last thing you want is to be dreading the projects on your list or stressing out about having to finish all your DIYs. Choose projects that you really love, that you're happy to work on and that you'll be proud to show off to your wedding guests.
After considering these three steps, choose your wedding projects accordingly. There are definitely people out there who are super crafty, love making things and don't mind spending their time working on wedding projects. There are also people who will find it makes more sense to take on one or two DIY projects instead of ten… or maybe none at all. If you're still craving that total handmade vibe to your wedding day there are plenty of Etsy shops out there where you can purchase handmade wedding details and decor at an affordable cost. Many of them are also happy to work with couples to create custom items so you can still get a unique look for your day.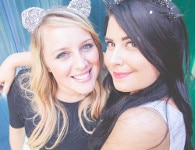 Only you can decide what's worth DIYing for your wedding and what's not. There are so many factors to consider. First of all, think about your time scale: don't take on anything that is going to take too much time and stress you out. The build up to your wedding should be a fun experience, so be sure to only take on projects that you know you can manage.
Secondly, what are you good at? If paper crafts are something you love then perhaps creating pretty paper flowers would be quicker and better for you than perhaps sewing all of your bridesmaids dresses! Choose what you love, what's manageable and what will be the most fun for you! For plenty of DIY inspiration head on over to Bespoke Bride, we'd love to help you add that personal touch to your wedding!
Finally, never ever DIY your photography or videography – these are going to be the only things that capture and help preserve the memories of your special day, they are 100% worth the splurge!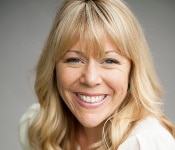 What is worth doing yourself for your wedding and what isn't? Two things are worth doing – your thank you notes and welcome bags. I've heard of writing services couples can hire to write thank you notes on their behalf. First of all, if someone takes the time to attend your wedding, shower, bachelor/bachelorette party etc. and give you a gift, the least you can do is put pen to paper and stick some stamps on an envelope. It's the right thing to do. The other item you should do yourself is the welcome bag or basket for guests. These can add such a personal touch and are so appreciated by the people attending your wedding. If you take the time to jot down a little message to place inside, even better. You can research your destination to see what treat the area might be known for or tailor it to where your wedding is (perhaps you're getting married at the beach, include some nice sunscreen, some water bottles and a beach towel in a sand pail!).
What you shouldn't do yourself for your wedding – the planning and the decor. If you have a budget to work with a great (well-vetted) planner, you will end up saving so much stress and potentially money in the long run. Also, never DIY your decor. On your wedding day, your main goal should be enjoying the day, getting ready with your bridal party and family and showing up for the main event. I've seen too many couples, over the years, stress over trying to create centerpieces from scratch and scramble to hang twinkle lights hours before guests arrive while hanging on the edge of sanity. Not the way you want to remember your day and chances are, bridezilla will pop out for an appearance.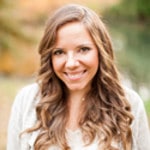 I really love DIY when it comes to weddings, but it's not for the faint of heart. Many brides take on lots of DIY because they aren't able to afford to hire someone to take care of certain aspects of their day. I'd say the easiest and most recommended things to DIY would be decor – since you can save quite a bit of money and create something really unique and personal. I definitely wouldn't recommend DIYing the food – as that is a really big undertaking, and not something you should be worrying about on your wedding day.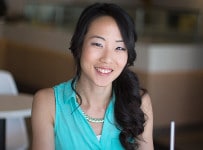 Wedding details worth doing yourself include name cards, personalized favours, creating your own card box and props for a photobooth. If you are extra craftsy, consider a unique way to display your initials, creating an alternative guestbook, designing the stationary and day-of signs. Guests will appreciate the details and you can take the opportunity to personalize your wedding to make it special.
I would recommend against doing floral arrangements yourself. Flowers usually come at a surprising cost to couples and they think it's easy to reproduce on their own. Creating beautiful arrangements involves knowing what is seasonal, having a lot of space in a floral-specific fridge, having the right tools and transportation to the venue for all your arrangements. Anything that needs to be made in multiples of how many tables you have will be very labour intensive. Leave this to the pros if you want your floral to look their best.
When it comes to your own wedding and trying your hand at DIY projects, take on what you enjoy doing, recruit help and always budget more time than you think you need. If it will cause you a headache, it's probably not worth doing.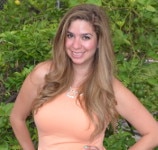 When thinking of involving yourself in a DIY project, you need to make sure it makes financial sense to tackle it on your own as opposed to hiring someone else to do it.
Start by being aware of your free time and the estimated time that the project should take to be finalized. It's also very important to understand your artistic skills and the level of challenge that the project will present.
Nowadays you can find great inspiration on Pinterest, Instragram and with amazing bloggers. It is very important to make your wedding unique and personalize it. Here are some tips on what I think is important to consider before choosing a DIY:
The project should represent your personality and highlight your style
Price out how much it would cost for you to do the project. Factor in how valuable your free time is.
Quote the service with a professional, shop around. It should represent a financial relief doing it yourself instead of having someone execute your idea.
Depending on the size of the project you might need help. Make sure to ask for it before committing to the project.
Make sure you can finish it at least 15 days before your wedding. You don't want to be running around on your special day!
Make sure it looks professional, last thing you want to do it to cheapen your wedding with amateur decoration. Ask someone that you trust for their opinion.
Lastly, make sure you ask your florist and/or wedding planner if they can assist you with the set up.
There are a few aspects of a wedding where I think DIY projects can be executed successfully and some that I advise to let the professionals handle. Be mindful and understand that doing something yourself will add to the normal stress that a wedding brings. Make sure you have the time, talent and energy to succeed and most importantly enjoy it!
DIY Green light
Save the dates
Invitations
Website
Inspiration boards
Small decorations
Welcome bags or wedding favors
Leave it to the professionals
Decoration, floral design and execution
Coordination and execution.
Photography and video
Hair and Makeup
Any food or beverage
DJ and entertainment
Personal touches, when done right, will be remembered by you, your spouse and your guests. I encourage you to make your wedding design an extension of your personality! Choose the right projects and imprint your unique style in them!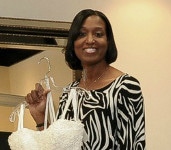 DIY is a good idea as it can save the bride money. I suggest a bride DIY items like wedding favors. You want to make them in advance. If you don't like them or don't do a good job with them, you'll have time to get something else. One area I suggest a bride not DIY is with hair or makeup. Things may get hectic on the day of the wedding and the last thing a bride needs is stress as she tries to create the perfect look for her hair and makeup. Leave that to the professionals!
Wedding DIY projects are not only a popular money-saver, but also as a fun way to personalize your wedding and its associated events. But social media sites have put extra pressure on engaged couples to channel their inner Martha Stewarts. That's especially tough on those folks (um, like me!) who weren't born with the crafty gene, and it's pure torture for the time-challenged. Hence, I've come up with two "DIY Wedding Rules to Live By."
Rule #1: Only DIY that which you are really good at. This is not the time for amateur hour! (If you're one of the rare ones with extra time on your hands, feel free to experiment, but always have a backup plan.) The safer choice is to play to your strengths. For example, if you've got a talent for computer graphics, go ahead and take on the invitations. The expertise bar is set even higher for friends or relatives that volunteer their own DIY services, since you want to avoid uncomfortable situations if results fall below expectations. Cousin Ann is a professional baker? You would be honored for her to take charge of the dessert bar. Uncle Kevin won an Emmy? Thanks for offering to produce our video. Your BFF studied at Julliard? Her violin solo will make an enchanting accompaniment to your walk down the aisle. Otherwise, best to leave key duties to skilled professionals.
Rule #2: Only DIY what you can do in advance of the wedding weekend. I can't tell you how many newly engaged friends have come to me saying that they plan on saving money by doing their own flowers. Really? So you want to be running to the downtown flower market at 3am the day before your rehearsal dinner, and spend hours frantically figuring out how to wrap a boutonniere? Please. You should be enjoying a massage. However, there are plenty of elements you can tackle ahead of time (while heeding Rule #1). Specialty décor items-a wedding wish tree, clever displays for table numbers, theme signage, tablescape enhancements, etc.-can be fun, on-going projects that put the finishing touches on your wedding style. The wedding favors, bridal party gifts, a photo montage or a mix-tape for the cocktail hour can be organized ahead of time, and are great ways to ensure your wedding reflects your personality as a couple. But think twice about DIY-ing close to the big day: Save-the-Date postcards? Yes. Weaving fresh flower garlands onto your wedding arch? No.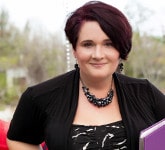 As a Destination Wedding Planner, I have seen some great DIY projects and have also seen some colossal fails. I would suggest that couples personalize the small details IF they are creative and can make it look amazing. If you aren't good at executing crafts and other ideas then hire someone or enlist a friend to help. Just because you see a great DIY project, doesn't mean you should really do-it-yourself 🙂
Personalization a great way to make your wedding memories unique to you and your spouse however, it can cheapen the look of your wedding if it looks like a child made it. Ideas are a great way of being creative and hiring someone to make those great ideas come to life is ok as well! Not everyone is crafty.
Something else to keep in mind is that you want to enjoy your wedding day so do not stress yourself baking your cake or doing things that need to be done on the day to be fresh. Do things that can be done at least a few weeks before the wedding to leave yourself plenty of time to relax leading up to and at the wedding.
DO NOT hire your uncle to be your photographer (unless he's a professional photographer!)
DO NOT bake your own wedding cake, wedding cake needs to be fresh and you just don't have time on the day.
DO NOT DIY anything if you can't do it well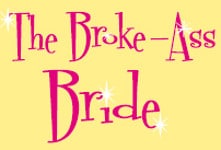 Definitely take your time and abilities into consideration before you take on ANY DIY projects — if you're not very crafty, it's going to take you longer and you may not be as pleased with the outcome, and may end up buying a replacement instead which will set you back if you haven't budgeted for it. However, if you're crafty and have the time to spend on DIY projects, the sky is the limit (just don't get too stressed). And it doesn't necessarily have to be DI-YOURSELF, it can be DI-TOGETHER. If you have friends who are a little more well-versed in crafting, recruit them to help in exchange for wine and an excuse for girl's night.
But what's worth DIY-ing? Well, this can go two ways: 1) Anything you don't want to give up control on — if you are uber specific about any displays or centerpieces or stationery and don't feel like outsourcing would produce the desired result, then yep. You're gonna be taking that bad boy on, because you're the only one who you feel can do it right. Own this. 2) Anything that you feel really passionately taking on yourself — I know brides whose only DIY was their dress, but that's a HUGE one. Or cake. Or even the rings (a metal-smithing couple, FTW). If it's something you know well and love, and can confidently pull it of, go for it. Nothing screams personalization like a cake made by a bride who makes cakes for a living, ya know?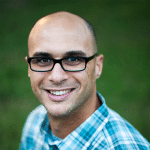 DIY weddings are a popular trend. With idea sites like Pinterest, the DIY inspirations for weddings are almost endless. Some people choose DIY options to save money and others do it to create a personal atmosphere for their special day. DIY project images on the Internet are breathtakingly beautiful, but what if you aren't crafty? Or, what if you have a large guest list? It leaves some brides wondering what wedding details are worth doing themselves, and which are best left to professionals.
In general, smaller, more intimate weddings make it easier to do almost anything yourself. Larger, formal weddings mean more details to perfect and more people to please. Destination weddings are very difficult because of the cost and difficulty involved in transporting or shipping materials to the wedding venue on-time and intact.
Almost any part of a wedding can be attempted DIY, but some are trickier than others. So, deciding which tasks are worth attempting DIY, boils down to your talents, time, and what help and support you have available.
Easiest DIY Projects
Party Favors for Guests
Décor for Reception/Ceremony
Luminaries and Candles
Music for Ceremony (piano, guitar etc.)
Guest Book
Non-Traditional and Dried/Silk Bouquets
Printing: Invitations, Programs, Table Cards, Thank You Cards
Welcome Bags for Out-of-Town Guests
Wedding Photo Album/Scrapbook
Photo Booth and Props
Backdrops
Cake and Punch Reception
Dessert Table
Recessional/Exit Throws (birdseed, confetti etc.)
More Challenging DIY Projects
Catered Style Meals
Formal Wedding Cake (if elaborate and multi-tiered)
Music for Reception
Fresh Flowers
Photographer
Hairstyles and Make-up (unless very simple)
As you can see, the list of challenging DIY projects is shorter than the easier ones. Don't be afraid to give it a try! For brides that are dreaming of a special, one-of-a-kind memory, going the DIY route for some of the plans is very rewarding.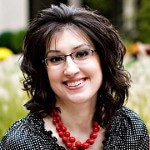 For a wedding, brides really shouldn't DIY their wedding invitations completely. I'm all for DIY, but my recommendation is to let the expert designers create a beautiful wedding invitation for you – then purchase the template and print the design yourself. You can of course always have it completely designed and printed for you – but this choice lets you have a gorgeous invitation that you have had a hand in assembling.
Never ever, make your own food for the wedding. Leave that to the food experts. However, if you're having a super intimate wedding, it can be fun to ask family and friends to make their favorite sweets for the dessert table.
Favors are something that can definitely be done by the bride and groom as this is the time for your personal touch to be shared with your guests.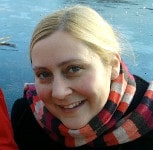 Many couples choose to make their own favours. Depending on what you decide to give your guests, it's often possible to prepare them weeks in advance and tailor them to suit your individual guests. Bear in mind though that if you're providing biscuits or other edibles, you won't have so long.
A lot of emphasis is placed on the little details and it's these little details that you can also do yourself. Whether it's signage, personal touches or collecting items for the tables at your reception, which perfectly suit your theme.
One aspect of your wedding for which you do need a professional, is your wedding stationery. Lots of couples believe they can save money by making their own, but it's not as easy as it looks to get right. Time and time again I get last minute requests from couples who've left the stationery too late, don't have the time to get it right and are appalled by how fiddly and time-consuming it actually is. Don't forget that when your guests receive your wedding invitation, it's the first inkling they'll get of what sort of wedding you're planning. You want them to be excited by the prospect of attending your marriage, rather than confused or disinterested!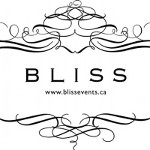 Weddings can be absolutely overwhelming. There is no doubt about that. Pinterest and Instagram are loaded with beautiful images and ideas for your big day. It's important to recognize that you can't "do it all", but rather hone in on what will make your day special and unique.
We highly recommend hiring professional vendors (including a reputable, professional wedding planner), who will take care of the BIG stuff like flowers, decor and stationary. It's not worth the time, stress or money to have to re-do these important items it they don't go as planned. It's the little things at a wedding that make it different from the next.
Consider DIYing things like a colour coordinated candy station, family wedding photos (guests LOVE this!), or even bathroom amenities baskets filled with your favourite soaps and lotions.
Take it from years of experience, what may seem like a great idea at the time can turn into an overwhelming, stress inducing exercise of frustration in the action packed days approaching your wedding celebration.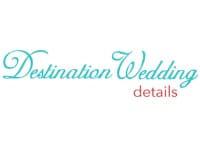 To DIY or not DIY? That's the million dollar question many brides ask themselves. And the answer depends on a lot of different factors including the type of wedding you're planning.
If you're having a destination wedding, you've asked your guests for a big commitment of their time and finances so any special detail that shows your appreciation, is worth doing yourself. You can assemble welcome bags and include a personalized welcome letter or brochure with helpful information about your destination. A wedding program or a sign with a heartfelt note expressing how much their presence means to you, is another DIY project you can pull off with minimal effort but maximum impact. You can download tons of templates online and print them on some beautiful stationary for a high end look and feel.
Despite all the temptation you'll come across on Pinterest, I do not suggest doing your own invitations, especially for a destination wedding. Your invitations are the very first impression your guests will have of what to expect at your destination wedding. When they open that invitation, you want them to be so excited that they'll invest thousands of dollars and their precious vacation time, just to attend your wedding. There are some really amazing designs such as die cut boarding pass invites or passport invitations that will blow away your guests, but are better left to the professionals.
You should also never, ever skimp on photography. This is not the time to have your uncle, cousin or BFF practice their photography skills. Your photography is the only tangible memory you'll have of your wedding day. If you want to capture the joy, love, emotions and all that amazing scenery that destination weddings have to offer, then you should hire the best professional wedding photographer your budget can handle.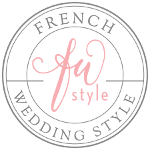 Planning a wedding is daunting, but planning a destination wedding can come with even more stress. Before deciding which elements of your destination wedding you want to create yourself, one of the main factors to consider is logistics.
If you are travelling by plane to your wedding abroad, then luggage allowance is going to play a large factor in your decision. Not forgetting that your wedding dress also comes into the luggage allowance equation.
Travelling by car via ferry or the EuroTunnel to France opens up a world of possibilities, depending on your vehicle size.
Logistics considered, above all, task yourself DIY projects that you will enjoy, that will enhance your wedding planning experience, rather than becoming a task you wish you had never started.
If you are planning on DIY elements for your wedding day that you are sourcing once in France, flowers from a local flower market or catering from local produce available in French stores and patisseries, don't be fixed in your ideas, but be creative with what is available.