For The Love of Cake
Vendors Similar to For The Love of Cake
This vendor does not yet have any EventSource reviews. Be the first to leave one!
Samiya Hirji
February 2021
The cake I ordered was delicious and everyone enjoyed it. However, it arrived in a thick industrial brown box that smelled horrible - the kind of smell you dont want anywhere near your cake. It was really difficult to take the cake out of the box and I had to cut open the side of the box which caused speckles of cardboard to fall on the cake. Because of the bad smell of the box my partner - whose birthday it was - lost all excitement about the cake. I will not be buying from this cake shop again.
Very prompt and helpful customer service. The cake was just as I wanted. Cant thank them enough for making such a lovely cake for my gfs birthday. Money well-spent.
I have been surprised with this cake for my birthday. It is stunning, realized perfectly and of course very good ! The delivery was also perfect.Thank you again :)
Fanny Luo Elgar
January 2021
I ordered a cake and cupcakes for my wedding a couple of years ago and the guests loved it. I've been recommending the bakery ever since. My most recent order of cupcakes brought back so many memories and once again everyone I shared the cupcakes with raved about them. The Guinness chocolate flavour is the perfect combination and you can really taste the Guinness. The chocolate hazelnut cake had great chocolate flavour and the hazelnut buttercream was not too sweet. I don't normally like vanilla cake because it's usually really dry but the funfetti cake was so moist and really pretty! The carrot cake was probably my favorite. Everything tasted so fresh and was such a delight. I'm looking for more reasons to have cake!
I got the small box of cakes that has like 8 or so together. They were a big hit with the guys I bought em for, they ate em all like crazy fast. And they looked very nicely packaged and presented as well. Also don't rely too much on google maps to find the shop, I ended up in some weird back alley. Call ahead to the shop to get directions from them, they are pretty helpful in terms of giving you directions. All in all, a great place. Will try to get something from them again for Christmas or office parties once the pandemic slows down a bit.
For The Love of Cake has been mentioned inside these other vendor profiles:
Blog Posts featuring For The Love of Cake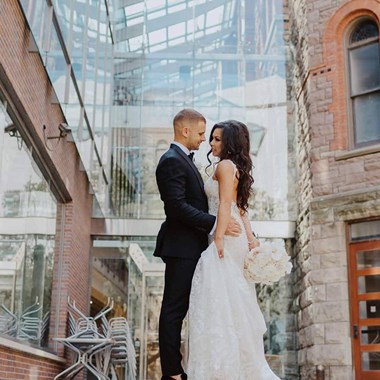 Read more