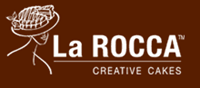 LaRocca Cakes
Vendors Similar to LaRocca Cakes
This vendor does not yet have any EventSource reviews. Be the first to leave one!
Omg.. The chocolate fudge cake is out of this world delicious... Probably the best cake I've even had (not home made)... The truffle cakes are delicious as well.. Be very disappointed if these are discontinued at the superstore.
Monashkay_ Diary
December 2019
Best cakes Ive ever tasted here in Canada. I always bought La Rocca Cakes every celebrations. My kids and the guests love it.
Mohammed Azeem
April 2019
This bakery does not make cakes just to fulfill our timely desire. It produces cakes to make the memories more wonderful than they were before. Cakes are so delicious and mouth- watering that even the diabetic patient cannot control if presented before. Maybe, the name of the bakery is sufficient to say that, This bakery is in the process of making our memories more special and more delightful due to their exceptional varieties of available cakes.
Cakes at La Rocca are always fresh, moist, and delicious!! I have never purchased the same pastry twice, only because so far all their pastries are magnificent! I often grab coffee on the go, it's smooth, strong, and exactly what I need to kick off my day.
Cakes are amazing and the cafe layout is great! Love the open kitchen style (able to see the desserts being made).
LaRocca Cakes has been mentioned inside these other vendor profiles:
Blog Posts featuring LaRocca Cakes