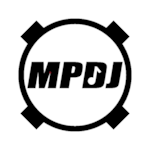 You know how everyone who is planning a party, whether it's a wedding, school dance, or a social event struggles to find the right DJ that can personalize something just for them? They usually get overwhelmed by all the choices, or worse they get assigned a DJ, and that DJ doesn't really care about them or what their needs are. The DJ just plays the same thing every single time. So what I do at Mr. Productions DJ Service is I'm the person that actually performs as a DJ for you. I meet with you and personalize the music to whatever mood you're in, whatever your favourite songs are, and whatever your guests' favourite songs are. After I DJ an event, the people who hired me get rave reviews from everyone attending, saying it was the best event and music, and it made it so much fun and memorable.
Michael was awesome! Very accommodating, brought all the equipment needed for ceremony and reception, was super attentive, took requests, and kept us dancing. Plus he's a very nice guy. 10/10 would recommend!
Dianne Velasco
October 2022
Michael was a great DJ to work with. His willingness to work with the wedding planner on the timing and details of the program helped with the smooth flow of the reception. He was on time for set up and he came prepared with the couple's choice of songs. He was professional and worked well with other vendors; furthermore, he was easy going and focused on the job throughout the evening. Once the dance party began, the crowd got excited as he played the songs that appealed to the guests at the wedding! Everyone had a great time because of his music. Highly recommend Michael!
Rheanne King
October 2022
Mike was amazing he was able to find all of our songs and was so helpful with everything we needed.
I would absolutely recommend his services to anyone in need 😊
Katelynn Greenough
October 2022
Mike followed what I wanted completely and made the music selection easy. He even provided the sound system for my band and impromptu concert! Highly recommend!
Mike was our DJ for our stag & doe and wedding 11 years ago and was absolutely amazing! He was very accommodating and listened to all of our needs.
Mr. Productions DJ Service has been mentioned inside these other vendor profiles:
Company Overview
Pros I Know
Wedding Photography by Alexandra J.
Deals & Packages
Party Package
Includes a DJ, two speakers, and 5 lights on a stand. Dinner music and dance.