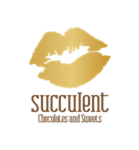 Succulent Chocolates and Sweets specializes in creating the ultimate chocolate experience through our chocolate gifting, team building events, chocolate pairing and death by chocolate events. Our passion for chocolate and quality guarantees that our locally hand crafted, decadent chocolates and confections will leave you longing for more. We want you to taste and understand chocolate in a whole new way.
Specialties Include:
- Hand Painted, Award Winning Chocolates
- Chocolate and Wine/Scotch Pairing Parties
- Private Chocolate Workshops
- Corporate Team Building
- Gift Baskets & Corporate Gifts
- Custom Logo Chocolate bars or 3D chocolate
- Wedding/Party Favours
Why Choose Succulent Chocolates:
- Our chocolates are hand crafted and produced locally
- Our chocolates are created with natural ingredients and bold flavours
- Our chocolates look beautiful and taste event better!
- Our chocolates have won multiple national awards
- You don't have to worry about our chocolates going stale before your event date
- Customize the colour of your chocolate
- Customize the packaging with your own ribbon and tag to enhance the theme of your special event
Gallery
of Succulent Chocolates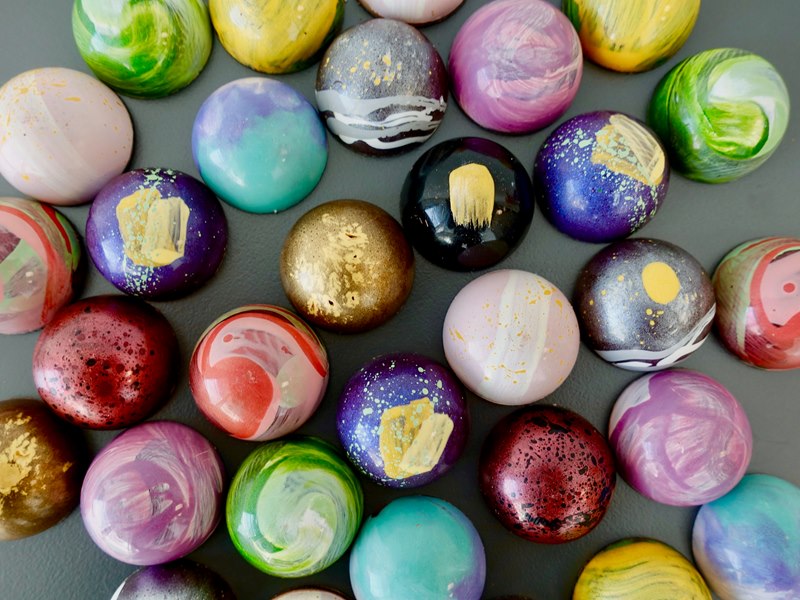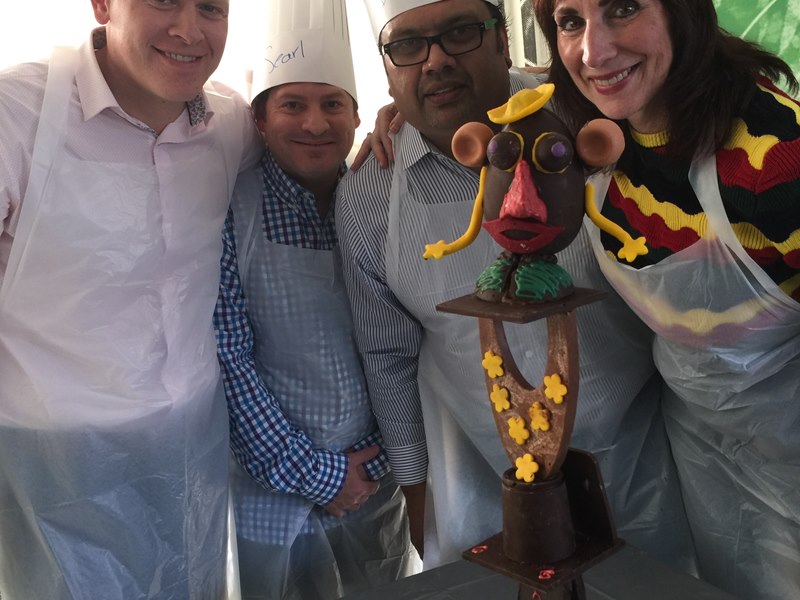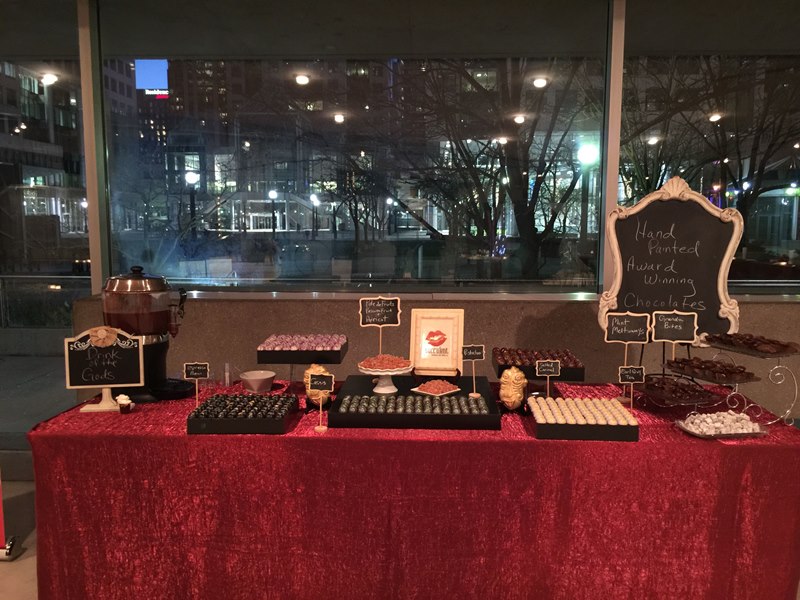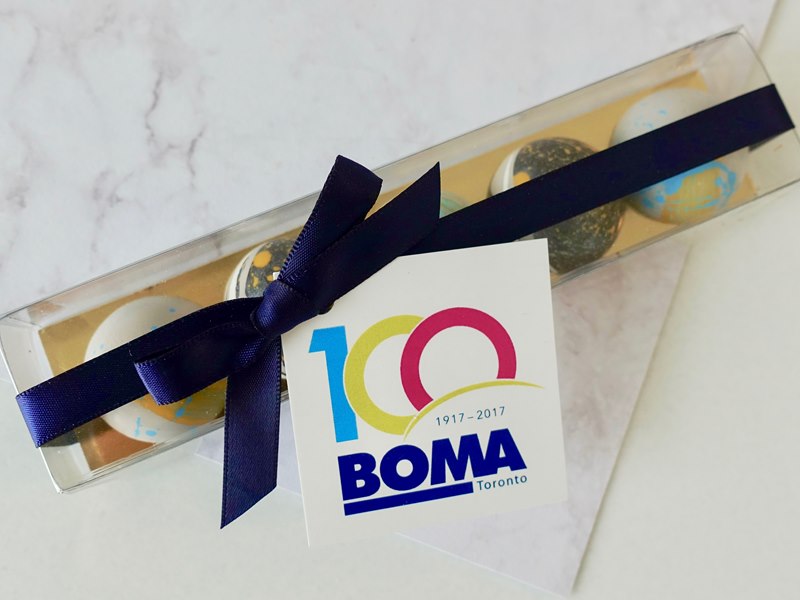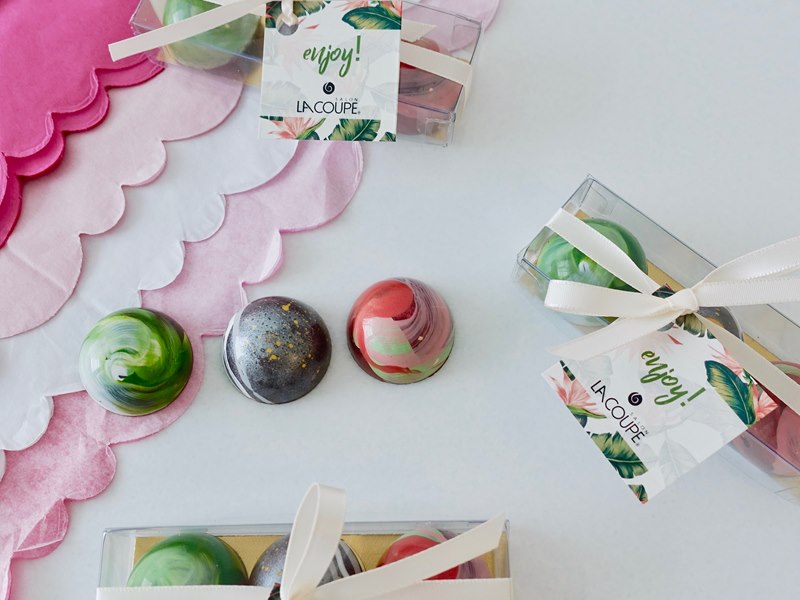 Vendors Similar to Succulent Chocolates
This vendor does not yet have any EventSource reviews. Be the first to leave one!
Tina Louise Ciotti
May 2020
As an event planner I recommend Sandras chocolates to both corporate and wedding clients. The espresso is hands down my favourite. The packaging can be customized to suit not only the theme but even logos if needed. Check out her corporate team building activities as well. They are so much fun to be apart of!
I've been dealing with Sandra and Michelle for many years now. They are great to deal with! I've ordered chocolates on numerous occasions for corporate events throughout the year and Christmas. The chocolates are amazing! I also regularly order custom made chocolates with my company logo on them to deliver to my clients when we meet. Since getting a taste of these chocolates, my clients have told me not to visit without these delicious treats! It's real chocolate and real ingredients...nothing but the best! No special storing instructions needed, but obviously not a good idea to leave in your car on a warm day or next to an oven. :0)
We ordered 120 chocolate lollipops as favours for our wedding this past weekend. Everyone absolutely loved them and took them home. They were amazing. Thank you so much! Definitely recommending you to everyone I know!
Bailey and Evan Babins
July 2019
Michelle and the entire Succulent Chocolates and Sweets team are AMAZING. They we're amazing to work with from conception to execution. The pricing for the workshops are very reasonable and they worked with our budget to make things work. Having them as a trusted partner is the best decision you will make!
Daniela Maria
February 2019
The Richmond-Adelaide Centre management team presented a special gift for our Customers at EY Tower in 2017. We decided to team up with Succulent Chocolates to create a chocolate sculpture replicating the building. The chocolate sculpture is hand crafted with 40lbs of pure Belgian 54% Dark Chocolate. It is painted with edible cocoa butter colour. It took over a week for the Succulent Chocolate team to build all five buildings. This past year in 2018, we wanted to keep the theme consistent by using Succulent Chocolates but wanted to create something different and exciting for our customers. Succulent Chocolates created a tree trio of hand-crafted espresso flavoured truffles. Each trio came with a serving plate of truffles that were shared amongst each organization. Amazing service, fantastic chocolates, would use again and again for our customers!
Succulent Chocolates has been mentioned inside these other vendor profiles:
Blog Posts featuring Succulent Chocolates