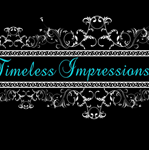 Timeless Impressions Decor
This company has been reported as closed.
Vendors Similar to Timeless Impressions Decor
Marc-Anthony Racco
April 2019
WOW! Go with Timeless Impressions!Our experience with Timeless Impressions was beyond what we expected. We have never received this kind of professionalism from a company.Timeless Impressions worked within our budget and made the venue to die for. We had met with other vendors and had even be told by several of them that they were unwilling to work with us due to this low budget... looks like it was a miracle after all.What makes them so amazing?- They came to see our venue prior to our wedding to ensure they could make it looks it's best.- They fight for you and attend to your needs. Our venue had pushed back on some of the things we wanted to be done, but they made sure it happened while we were not there.- The decor is phenomenal. Many available rentals that adhere to your style.- Kindness and respect. We were always informed when a change was made, no matter how small.
Fanisha Mukherjee
January 2019
Wonderful experience, great people, dedicated to serve your needs.I am very thankful to Ismet and his team with my tight budget they surprised me with a beautiful service.He works for you like a family not a customer and they do more than you asked for. I was surprised seeing so many different things in my wedding which I wanted but couldn't afford but as i said they work as a family and they surprised me, I can't just explain more in my words how lucky I was.I would recommned Ismet and his team without any hesitation.
Timeless Impressions team did a wonderful job for our event. The work was done beyond our expectations. The decorations were so appropriate for the event that all the guests were highly impressed. Staff had an excellent understanding of what our needs were and suggested the dcor that fit in very well with our requirements. Their punctuality and customer satisfaction are exemplary. Would highly recommend them for any social event small or large. Great job!!!!
Fazeena Haniff
December 2017
The Timeless Impressions Decor team are incredibly gifted designers, who are committed to their craft and making sure their clients' wedding decor needs and vision come alive. My husband and I hired Timeless Impressions Decor for our two-day wedding earlier this year. The team spent a lot of time at the beginning listening to our vision, showing us decor pieces that fit that vision and making thoughtful recommendations throughout the process.Our first venue was inside a mosque, which required a fair amount of decoration -- the team completely transformed the space into a stunning setting that our guests couldn't stop talking about! Timeless Impressions Decor takes great pride in making sure they have a wide variety of decor items for clients to choose from and it was from this selection that we found the centrepieces and front table decor that we had envisioned within our budget for our reception at our second venue.Planning a wedding becomes stressful at different points and it's important to work with people who are responsive and deliver on their word, which is exactly what we got with TImeless Impressions Decor on top of reasonable pricing and decor that surpassed our expectations!
Cheryl Gordon
October 2017
Working with Timeless Impressions Decor was an absolute pleasure! They were very responsive and went above and beyonde to ensure that everything was exactly the way we wanted on the day of the wedding. We ran into some challenges but nothing that their team wasn't able to resolve. My guest were blown away when they arrived at our reception . And the team even stayed back to ensure that we were happy with the room prior to our guest coming into the hall. My wedding was everything I dreamed of and more thanks to their amazing taste and attention to the smallest of details. If your looking for someone who will take all your ideas and bring them to life please choose Timeless Impressions!"
Timeless Impressions Decor has been mentioned inside these other vendor profiles: