Veriation Music
Vendors Similar to Veriation Music
Jessica, Gabe and the staff at Veriation Music were absolutely amazing! From day 1, we felt so comfortable and knew we had to book them. Right from our first meeting, they knew exactly what we wanted for the night of our wedding and they absolutely delivered!!! Jessica and Gabe both worked with us, even when we presented them with our first dance idea, challenging bridal party entrance and our pre-planned garter execution! DJ Marco and MC Gabe were phenomenal the night of our wedding! We still have guests telling us how amazing the music was and how much they enjoyed dancing! We will definitely recommend Veriation Music to everyone we know. Thank you so much for making our day so special - you provided the party atmosphere we wanted!
Veriation Music made sure that everything was taken care of. Every time I called or emailed - they got back to me right away. Gabe sat down with us at the meeting and went through everything with us. He was really helpful and gave us great suggestions. Everyone that we had to deal with was helpful and very professional. We had the best party ever!! The hall had to kick us out because we danced until the very last second. We are so happy and grateful to have worked with this company. Thank you for everything!!!
Do NOT use this DJ service! They will seem really great at the beginning. They will make big promises but let me assure you they do not follow through. Once you hand over that deposit you are nothing to them. We used them to DJ our wedding and the DJ was a disaster. He played music we specifically asked him not to play, he for some odd reason played Islamic music and to add insult to injury, he played the wrong song for our first dance. We had such a wonderful experience with all our other vendors but Veriation music was a huge mistake. Do NOT hire them. Even if they own the sound system at your venue, pay the plug in fee and go with a better DJ. We tried to talk to them after the wedding and they were of no help.
Veriation Music has been mentioned inside these other vendor profiles:
Blog Posts featuring Veriation Music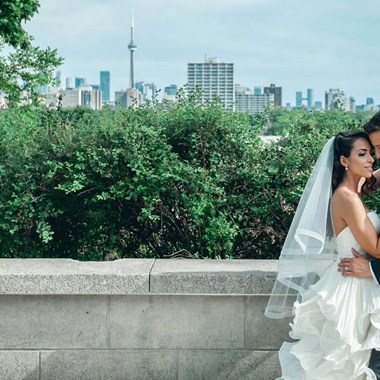 Read more