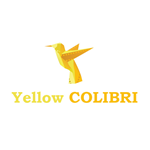 Yellow Colibri Media
Profile information for "Yellow Colibri Media" could not be found.
Vendors Similar to Yellow Colibri Media
Alex and Shebby
February 2019
Lev and his team covered our wedding. We are extremely happy with their professionalism and high quality of work. They were never in the way but at the same time captured all the greatest moments. We could not recommend them enough
Highly recommended!!! We are so happy Lev made our video clip, he did an incredible job. I can watch this clip over and over again hundred times (and did it already, so as my friends and relatives). Why a video clip? It was so convenient to send this clip to my friends and relatives who are overseas and couldn't join our party, people don't get bored and they can totally get a sense of the celebration and the mood. Wedding is such a special day, you don't want some random person to spoil the joy and atmosphere. Lev is professional, very creative and talented. He feels the couple's character, he worked not for us, but with us as a team. It was very easy to work with him adn the result turned out to be great.
He made the most perfect and fantastic highlights reel of our wedding

Nadya Vaintroub
February 2017
Lev Tsivian and Yellow Colibri team has covered our Prestige Toronto Awards ceremony. We wanted to have something special and unique and the choice we made was right! Through the clip he created you can feel the whole festive atmosphere of the event, see beautiful details via unexpected perspective. Lev is a very easygoing person and a high-caliber professional.

Katerina Simonova
February 2017
I am a Creative Director and Event Organizer, as such I had an opportunity to work with Lev Tsivian and Yellow Colibri team on numerous occasions and seen not only his results (as many of you can see by watching his videos), but seen him in action. He sees things like no other. He can capture that very moment and then transforms it into the video production – unique, short and to the point. I am amazed how does it! His videos will definitely last in your memories.
Yellow Colibri videographer made clip and photography at our Halloween Party.
He was able to capture every moment of our party in such a creative way. Thinks out of the box and has some unique and beautiful shots. Very professional !!! Highly recommend.

I have had the opportunity to work with Yellow Colibri Media at a couple of weddings. It has always been a pleasure to watch them work. The bridal couple always appears to be having fun during the photo shoot. I certainly look forward to seeing this team at my next wedding.
Yellow Colibri Media has been mentioned inside these other vendor profiles: