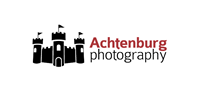 Achtenburg Photography
Profile information for "Achtenburg Photography" could not be found.
Vendors Similar to Achtenburg Photography
I highly highly recommend Nick and his team for your wedding and engagment pictures! The main reason why we choose Achtenburg Photography in the first place was because Nick loves his job and very passionate with his work. Everyone loved our engagment pics from Banff and our wedding pictures :) He sincerely cares for the couples and will go out of his way to make ur day go smooth. I recommend Archtenburg Photography without question!!!!
My wife and I weren't hesitant even a second to hire Nigol to be the photographer of our wedding. Not only did he demonstrate creativity and patience, but also a great deal of unique vintage photos. The sites that he chose to shoot our engagement photos and the vision he had for our wedding theme, made the photos so phenomenal. Grateful and honoured working with Nigol and highly recommend to my friends and family. THANK YOU
One of my best decision for my engagement photo/wedding photo.
Nick(Achtenburg) is very telented and great guy, once you get a sneak picture from him after, its full of surpise.
best service, best quality ever !!
highly recommend for any photo session !!
Achtenburg Photography handled our engagement and wedding photos and we could not have been happier with the service! We got absolutely beautiful pictures and are SO greatful for the professionalism and promptness that Nicholas exhibited! I recommend Achtenburg Photography to everyone that I can!!!!
Very happy we chose Achtenburg for our wedding. The photos are very crisp and clean, the compositions are perfect. You can not find the best photo as they are all awesome. We loved working with Achtenburg, and I would highly recommend him to anyone.
Achtenburg Photography has been mentioned inside these other vendor profiles: