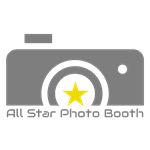 All Star Photo Booth is a Magic Mirror Photo Booth rental company that serves Toronto and surrounding areas. It utilizes a beautiful touch-screen kiosk which allows couples and guests to take selfies. It produces high-quality photos, using the combination of a state-of-the-art computer, printer, and digital camera. Guests can also leave their messages or sign during the picture-taking session. Services Offered Many Props are available for guests to achieve fun and crazy photos. We take care of everything from set up to clean up. We offer below items for no extra charge: On-site attendant Backdrop(s) Personalized print layout Red carpet & Stanchions Unlimited prints Lots of Fun Props Digital copies of all photos Photo signing
Helen Oakley
January 2020
We had All Star Photo Booth at SAP event in Toronto and it was so much fun! People enjoyed the setup and props - it was popular. The photos were professionally customized to fit our event theme and branding. The preparation and execution of the photo booth was excellent! I definitely recommend it for anyone who wants to add memorable fun to their event!
Phillip was absolutely amazing! We had our entertainment for an event cancel the day of and Phillip was able to go above and beyond to give us more than we could ask for. He was professional, extremely responsive, accommodating and was able to work with us to tailor his services to meet our every need. We will definitely be using Phillip for our future events! Definitely worth it to give your event that extra touch.
Nadine Lamanna
December 2019
The entire process from booking until event day was seamless, and the outcome was excellent! Very affordable. I'd HIGHLY recommend!
Wonderful service, great communication! Excellent quality photos and online gallery is perfect. Can't recommend enough. Definitely made our wedding even more fabulous. Thank you guys!!!
I was really happy with the Photo booth guys! The quality of the pictures were great My guests thoroughly enjoyed it and commented on how they preferred the open style For me the look and professionalism was perfect and fitted my wedding theme brilliantly Phillip was great really professional and was on hand to help but also let guests get on with it I will definitely recommend and hopefully get to use your company again! Thanks again for all your help Nancy & Tyler
All Star Photo Booth has been mentioned inside these other vendor profiles:
Company Overview
Company Overview
What photobooth items are available?
Backdrop(s), CD/DVD of Images, Prints, Props, Social Media Integration
What is the starting price for your photobooth?
$599
What is the price of your most popular package?
$899
Deals & Packages
What services are included with this Package:
On site attendant
Choice of backdrop
Personalized print layout
Red carpet & stanchions
Unlimited prints
Photo signing
Lots of Fun props
Digital copies of all photos
---
What services are included with this Package:
On site attendant
Choice of backdrop
Personalized print layout
Red carpet & stanchions
Unlimited prints
Photo signing
Lots of Fun props
Digital copies of all photos
---
What services are included with this Package:
On site attendant
Choice of backdrop
Personalized print layout
Red carpet & stanchions
Unlimited prints
Photo signing
Lots of Fun props
Digital copies of all photos
---