Asian Fusion Weddings
Vendors Similar to Asian Fusion Weddings
Before meeting Wendy, I thought wedding planners were an unnecessary expense. Oh boy, was I wrong! Wendy was an invaluable part of the wedding planning process. She found amazing vendors within our budget, re-negotiated a bad contract I had signed before meeting her, and gave us guidance on how we could incorporate Chinese wedding traditions into what was a very Western wedding including having a personal translator for my husband's grandmother from Taiwan. Wendy planned an all-around perfect wedding all while my husband and I weren't even in Toronto until the week of the wedding!
The greatest testament to Wendy's professionalism, expertise, and compassion is the fact that when my MIL became very ill in the month leading up to the wedding and all our plans were quickly falling apart nothing seemed to phase her. She had back up plan after back up plan and was constantly adapting to the new situation. Even when my MIL was too ill to leave her hospital bed Wendy found many ways to include her in the wedding giving us a few more sweet memories from that bittersweet day.
Wendy's support did not end after the wedding. Unfortunately, my MIL had passed away that same night. Wendy attended her funeral the next week and even explained some of the Chinese funeral practices. It's been over a year and she still checks up on us every once and a while to see how we're doing. I am very grateful for her kindness and her calm demeanor through all the chaos.
My wife and I had an amazing experience working with Wendy, lead wedding planner and event designer from Asian Fusion Weddings for our wedding. We selected to work with Wendy after interviewing with several other planners.

Her knowledge and professionalism was very apparent from the first consultation meeting we had with her, as she was able to point out numerous details right away that we had not considered. Throughout the entire planning stages, we benefited greatly from her ideas and suggestions in every aspect of the wedding planning, including vendor selections, correspondence, agendas, decorations, rental etc. Wendy was always able to see the big picture, one example being that she took into consideration the lodging and accommodation of our outstation guests right from their arrival in Canada, up till the day of the wedding.

We had a minor setback in one of our discussions with the venue rep, and Wendy responded by putting in additional effort to fight to get us the ideal conditions. This was something that we had not expected her to do, and we were greatly appreciative of her doing so. Due to delays on the wedding day, Wendy suggested some last-minute adjustments, which ended up buying some time back in our schedule. The best part was that the adjustment was done so seamlessly that our guests did not realize the change at all. This greatly attest to her ability to adapt on the fly.

All in all, we felt truly secured having Wendy as our planner. She was someone that we were able to rely on throughout our journey and we felt that Wendy truly puts us in her best interest at all times.
Thank you Wendy! It had been a great pleasure having you plan the biggest day of our lives.
Asian Fusion Weddings has been mentioned inside these other vendor profiles:
Blog Posts featuring Asian Fusion Weddings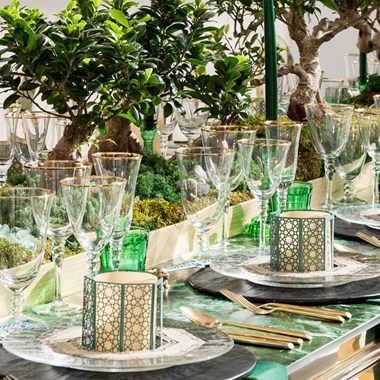 Read more