Beautiful Life Studios
Vendors Similar to Beautiful Life Studios
This vendor does not yet have any EventSource reviews. Be the first to leave one!
Yusra Sultan Makeup Artist
December 2020
I met with Bryan Bravo on a recent wedding. I am so delighted that I got such an amazing pictures... he covered the event so professionally and the pictures turned out so awesome!! He has beautifully captured precious and emotional moments behind the scenes with the bride and her family... In addition; as a professional, I must say that he has a deep esthetic sense and a great command on his wedding photography skills. Highly recommended.
We chose to go with Beautiful Life Studios for our wedding photography based on their studio reputation, impressive portfolio, and photography style. Having spoken with other photography professionals, I immediately noticed how well organized they were. From the booking of the first appointment, it really felt like they went the extra step to take on the hard work and ensure that I as the customer, was looked after. Emily Ferris was the lead photographer we had the pleasure of working with. As a person that is not a fan of taking pictures or being photographed, she was great at putting me at ease, at the same time as my husband who is the opposite and loves it. Somehow Emily turned it into a fun experience for the both of us. She comes across as a highly emotionally intelligent professional, attuned to her client's personalities, with the wisdom to adjust her style accordingly. In addition to being a great person to be around, I was very impressed with how in depth her planning was, on all aspects. I consider myself an intensive planner but she exceeded my expectations and made it seem like I was her only client for those several weeks leading up to the event, with the razor-sharp focus and attention she provided. We incurred a few last minute changes, and she was very accommodating, which is rare with premium photographers and worth a mention. On the day of the event, we had other vendors that were not as organized, and she showed great leadership in courteously dealing with stressful situations and leading resolutions without impeding her ability to provide excellent service as a photographer. I was in for such a surprise when I received the photos, I cannot believe how she captured so many of the moments so artistically and naturally. All of the shots were candid and captured emotions at their best. The most amazing feature about her photography style is the ability to capture real emotions very powerfully through her work, and authentic story telling through images. I was amazed at how many of the little moments she paid attention to and immortalized, all of the little moments that thanks to her, I can vividly keep forever. I've finally compiled the album, and it is astounding how well it allows you to re-live the full day without missing any of the magic. Not through posed pictures, but the heartfelt shots of emotions and love exchanged throughout the day. I feel I could not have had a better experience on all fronts. I'm very grateful to have secured a photographer of her caliber, I feel I hit the photographer lottery with her. Thank you Emily, you are not just an artist but a magician!
Sarah Kavanagh
April 2020
Highly recommend Beautiful Life for your wedding! Very organized and responsive studio. We had Emily as our photographer last August and she was nothing short of amazing. She captured our day so beautifully and we couldnt have asked for better photos! Thank you Emily and Beautiful Life Studios! Xo
Rachel Coutinho
December 2019
An amazing experience all around, the crew at Beautiful Life Studios are professionals through and through.We worked with Johnny who was absolutley a blast to work with. He's not only professional but is also a lot of fun. Johnny helped all our shoots flow with natural chemistry and made sure he captured all the moments we will cherish forever on our wedding day.The photos were very well edited and given to us in a timely manner. I would highly recommend Beautiful Life Studios to any of my friends and family!
Johnny, Mo and their team captured every moment without being intrusive, or in the view of our guests. From start to finish they made my husband and I feel so comfortable, and the end photos and videos turned out even better than we had imagined. Not to mention they were a great group of guys who were so positive and fun that they added to the vibe of the day.
We worked with Beautiful Life Studios on a photoshoot and had such a great time. Austin and Tiffany were absolutely fabulous and fun to work with- inviting and collaborative! Luckily for us Tiffany photographed one of the recent weddings we had the pleasure of flowering and I already can't wait to see the pictures! Wonderful team, good vibes!!
Beautiful Life Studios has been mentioned inside these other vendor profiles:
Blog Posts featuring Beautiful Life Studios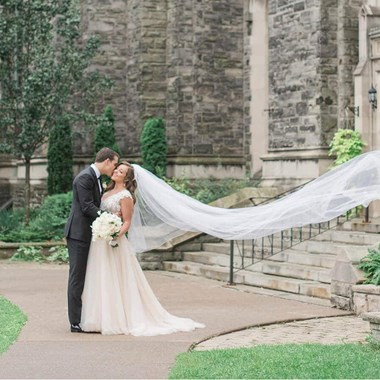 Read more