Beautiful Life Studios
Vendors Similar to Beautiful Life Studios
This vendor does not yet have any EventSource reviews. Be the first to leave one!
Cynthia Rivera
January 2020
My husband and I did a wedding anniversary photoshoot with Ana from Beautifulll Life Studios, and she left us in awe! During the shoot, Ana directed us so well and she helped us be silly, romantic, and fun. The photos were so beautiful and it was just the perfect way to celebrate our second wedding anniversary together . We're so incredibly grateful for Ana's patience, creativity, and passion for photography!
Jen Schnitzer
December 2019
Although we had a difficult start with this photography company, I did appreciate the effort by Emily to resolve our concerns. We booked this company with an engagement session that was with a photographer who was not happy in his job and lacking any passion for the work, with the resulting photos that were average at best. After having another photographer Emily do our dinner rehearsal it was a very different experience. She is very pleasant friendly and personable. Unfortunately the photos did take a significant amount of time to receive however I am happy with them and Emilys willingness to ensure our satisfaction.
Rachel Coutinho
December 2019
An amazing experience all around, the crew at Beautiful Life Studios are professionals through and through.We worked with Johnny who was absolutley a blast to work with. He's not only professional but is also a lot of fun. Johnny helped all our shoots flow with natural chemistry and made sure he captured all the moments we will cherish forever on our wedding day.The photos were very well edited and given to us in a timely manner. I would highly recommend Beautiful Life Studios to any of my friends and family!
We hired Beautiful Life for our wedding and we were overjoyed with the experience. We had Brenton as our photographer and he really was the best we could have asked for. He was super professional and also very easygoing, and he made us all feel comfortable. He was able to direct us (something my husband definitely needed) and the photos turned out beautifully! My entire family commented on how great he was, asking if maybe I had known him previously because of how well he got along with everyone. His demeanor really helped set a nice calm vibe to what could have been a stressful day. I would ABSOLUTELY RECOMMEND Brenton and the Beautiful Life team!
Austin (in Toronto) shot our engagement and wedding photos and he was nothing short of amazing! Both hubby and I rarely take any photos and we're so awkward that we were nervous how this whole wedding photos thing was gonna go. Hiring Austin was the best decision we made! We were blown away by our engagement photos, and so far got the teasers from our wedding and they were also incredible. He has such a good eye! He managed to make us look not awkward which I'm sure wasn't an easy thing to do. Worth every penny! Not only is he an amazing photographer, he is also super fun and friendly and just a pleasure to work with. We had a blast taking photos with him and can't recommend him enough.
We worked with Beautiful Life Studios on a photoshoot and had such a great time. Austin and Tiffany were absolutely fabulous and fun to work with- inviting and collaborative! Luckily for us Tiffany photographed one of the recent weddings we had the pleasure of flowering and I already can't wait to see the pictures! Wonderful team, good vibes!!
Beautiful Life Studios has been mentioned inside these other vendor profiles:
Blog Posts featuring Beautiful Life Studios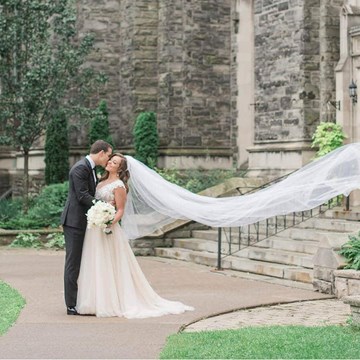 Read more