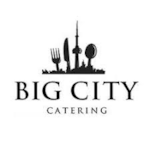 Big City Catering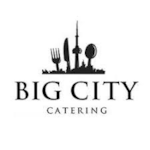 Big City Catering is a full-service Catering Company and we've been proudly serving the Greater Toronto Area (GTA) since 2007.
We specialize in catering to Corporate Functions, Office Catering, Weddings, Boxed Meals, BBQ Events, Family Gatherings, Festivals, Cocktail receptions, and much more!
You'll find that our menus and packages are among the most reasonably priced in the industry.
For more than 20 years Big City Catering has made its mark as a leading catering company in Toronto. Our team of caterers delivers quality, skill, and professionalism in the kitchen and thousands of venues around the GTA.
Our goal is to provide all of our customers with exceptional events and memorable experiences. At Big City Catering, we take pride in using only the freshest and highest quality ingredients to create delicious meals that are sure to impress your guests. The Big City Catering team works hard to source the best produce, meats, seafood, and other ingredients.
Big City Catering operates out of a 12,000-square-foot facility with a kitchen equipped with the best culinary tools, and the most advanced technology to create efficiencies, improve sustainability, and ensure our team always delivers quality. Over the years we have provided thousands of customers around the region with delicious food, professional staff, and reliable services, establishing our reputation as one of the top catering companies in the city.
At Big City Catering, our team understands that every event is unique, and that's why we take the time to work closely with our clients to ensure that each detail is accounted for. From the initial consultation to the event itself, the Big City Catering team is dedicated to providing exceptional service and ensuring that every guest is well taken care of. In addition to a vast range of catering services, from special event catering to office catering, Big City Catering also offers event planning services to help clients put together a well-executed event.
We invite you to enjoy the Big City Experience and we look forward to serving you!
Big City Catering has been mentioned inside these other vendor profiles:
Map
707 Dundas St W, Toronto, ON M5T 2W6