Once you have found your dress, it's time to start thinking about what accessories you will wear on the day. While this may seem simple, the wrong accessories can completely throw off your look, or worse, make you uncomfortable on your wedding day. Here are 3 major things to consider when picking your accessories: 
Comfort:


The last thing you want on your big day is to be constantly aware of your jewelry or other accessories. Overall, you should focus on comfort first, and fashion second because you want to enjoy your day. This means:
Working in your shoes well before the wedding

Wearing any jewelry for an extended period of time to make sure you don't react to it, and that it's not too heavy

Practice walking in your shoes and veil to make sure you avoid tripping or catching anything

Having a backup plan in case you want to switch out anything on the day
You May Also Be Interested In
Personality & Vibe:


If you are a bohemian at heart, your accessories should match! Similarly, if you are a minimalist who hates dangly earrings, now is not the time to wear long, heavy jewels! When picking your wedding day accessories, be sure to balance the vibe of your wedding (modern, rustic etc.) with who you are as a human (casual, high fashion etc.).




If you choose accessories that don't fit with your personality or vibe, you risk spending your whole day focused on how uncomfortable you are in them rather than on what's important– getting married. This means picking shoes and jewelry that you like, not that you think you should wear:
Not a heels person? Chill out in flats.

Known for your collection of statement necklaces? Now is the time to Bring. It. On.

Beach wedding? Maybe avoid stilettos and opt for some wedges instead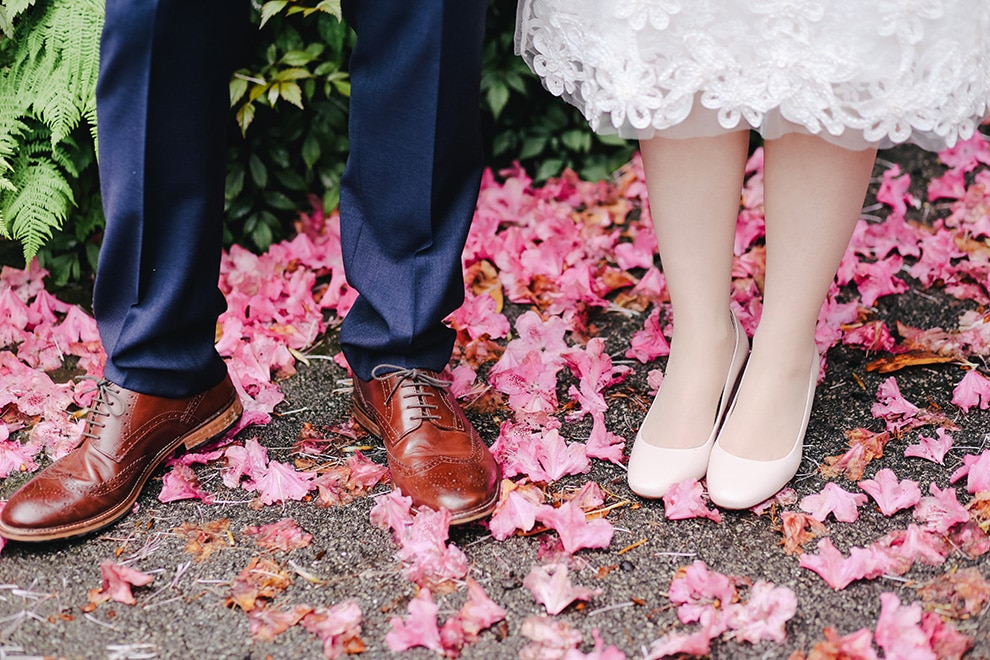 Your Dress:


Anyone who has heard of 'What not to Wear' knows that the wrong accessories can destroy an outfit. When choosing your accessories, be sure to keep your dress in mind and choose accordingly. Your stylist would likely be happy to help you select accessories that suit you and your dress.

 

Keep in mind:
Your neckline

The length of your dress

The details on your dress. Simple dress? Play up the jewels. Statement dress? Complement with simple, understated accessories.
Your Hair:


How you choose to wear your hair will also have an impact on what accessories you wear. This means:
If you want your hair down and long, consider earrings that won't get caught in your hair on the day

Choosing colours that won't clash with your hair

It's always a good idea to bring any potential accessories to your dress appointments so you can get a feel for your overall wedding day look! It is important that you feel comfortable and at your best so you can enjoy your day.