Anyone who says that planning a wedding is easy, has never planned a wedding. Careful thought and consideration go into planning every aspect of a wedding to make sure that things run smoothly. However, not every bride is a planner and may have no idea where to start when it comes to planning their wedding. If this sounds like you, and you're planning your wedding without a planner, don't worry. Here are some basic steps to get you off on the right foot. The first step is recognizing that you are not a planner.
---
1. Decide on your budget FIRST: Before you do anything, even before you pick a date, decide on how much you and your future spouse are comfortable spending, and how much money you will be getting from your family to help out. This will give you a clear idea of how much you have to spend on each aspect of the wedding, from florals, to photography and of course, the venue.
2. Decide on your venue:  Before you book anything else, decide on your venue. Venues tend to book up faster than other vendors so make sure you book this as soon as possible to avoid missing out on your preferred date.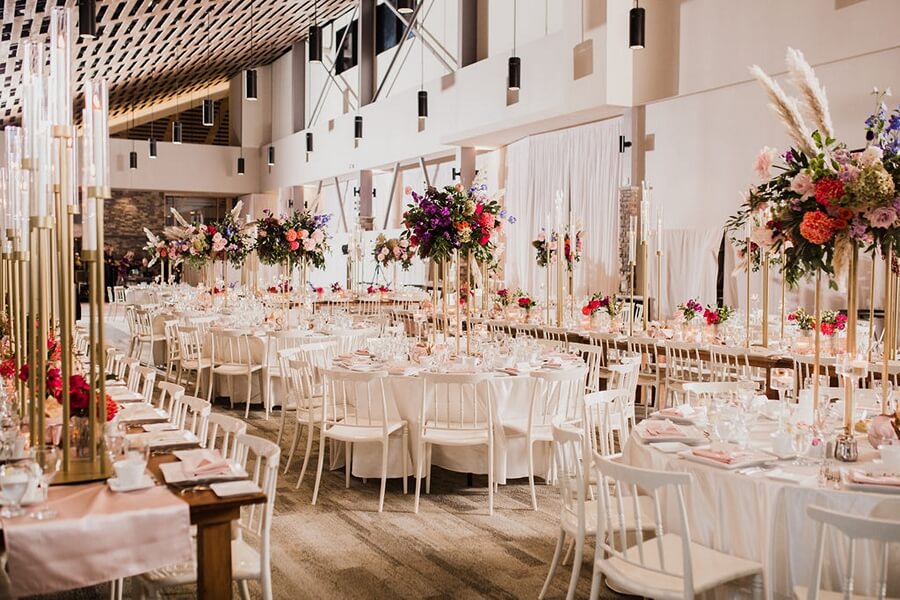 Photo Courtesy of Luminous Weddings
3. Don't try for DIY:  If you are not a planner and the thought of orchestrating multiple vendors makes you nauseous, don't try for a DIY wedding. Yes, these can be less expensive than a 'regular' wedding but, they also require a lot more planning and preparation.

4. Delegate early:  Don't wait until the last minute to ask your friends and family for help. Chances are you have a friend who loves weddings and also happens to be super organized– use them. Give them tasks and let them help you while you still have time to prepare. The best way to do this is to figure out what it is you don't want to plan or deal with and give that task to someone. This way, you can plan what you want to do and won't procrastinate by avoiding tasks you don't want to do.

You May Also Be Interested In
5. Hire a wedding planner: This is the easiest way to go if you have the budget and are seriously not a planner. Find a wedding planner that has great vendor connections and has planned weddings that fit in with your style. Then sit back while your perfect wedding unfolds around you – just note that you will still need to make final decisions!
---
If you are a non-planner planning a wedding, the first thing you should do is find people who will help you plan and then get clear on what you want. Don't worry, even if wedding planning isn't your thing – you can do it!