Even if you know nothing about weddings, you have probably heard of the age-old tradition, 'something old, something new, something borrowed, something blue', wherein brides wear each of these on their wedding day for good luck.
One of the most popular things brides wear for their something old is their mother's wedding dress. While some brides opt to wear their mother's dress in its entirety, this is not the case for most brides. Fashions change, and tastes can vary so it makes sense that brides might not want to wear their mother's dress. Even if you choose your own dress, there are still plenty of other ways you can incorporate your mom's dress in your special day.
---
1. Wrap your bouquet: Use a piece of your mom's dress to wrap your bouquet. It's okay if the shade of white is different from your dress, it will not be noticeable.
2. Have it made into a custom veil or hair piece: If your mom's dress has some interesting details or a sheer overlay, turn those elements into your veil or headpiece. There are so many creative ways to turn fabric into hair accessories, even if the dress isn't your style, you can alter it to work with your dress.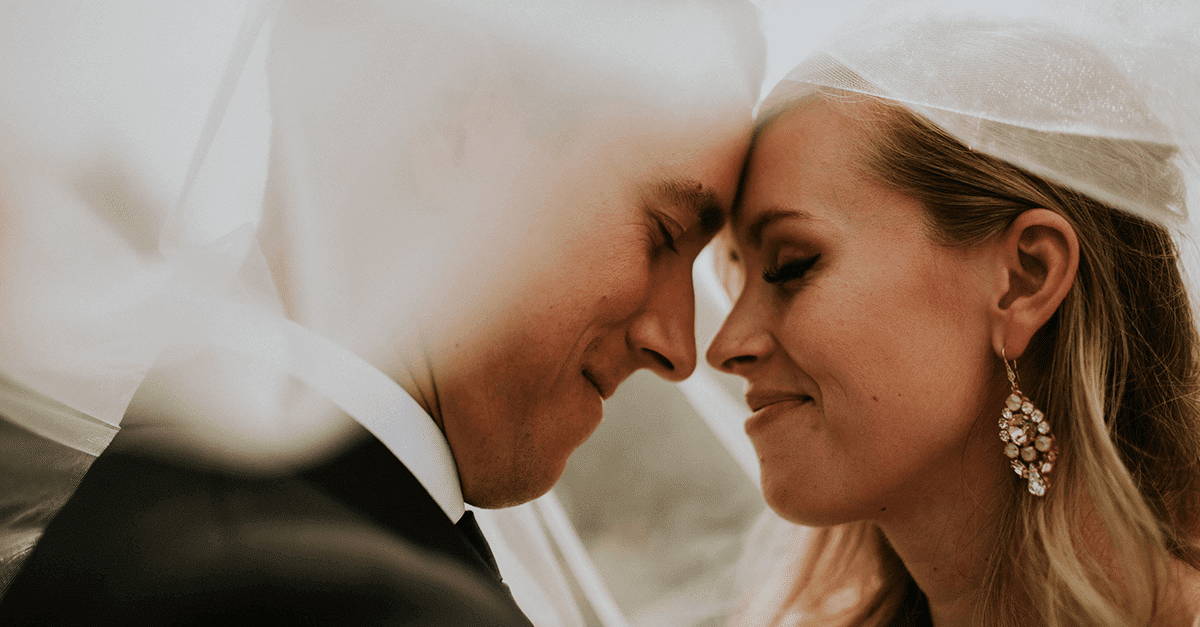 Photo Courtesy of Amos Photography
3. Have it made into your garter: A fun little way to keep a piece of your mom with you is to have her dress made into your garter. If you do decide to use her dress for the garter, we suggest also purchasing a cheaper garter to use for the garter toss.
4. Create an accent belt: Combine some fabric from your mom's dress with your favourite beads or even her wedding day jewelry to make an accent belt for your dress. This way, your style shines through while at the same time honouring your mom.
5. Ring pillow: If you don't want to actually wear a part of our mom's dress, you can always incorporate it into the ceremony by turning it into the ring pillow that the ring bearer carries down the aisle. Bonus: DIY pillows are fairly easy to make so you can do this yourself!
You May Also Be Interested In
6. Flower girl dress: This is a lovely way to honour your mom, especially if your flower girl is also family. Have your mom's dress altered to make your flower girl dress. This way, you can maintain the style of the dress and carry it down to the next generation without feeling obligated to wear it yourself!
---
As you can see, there are plenty of ways to incorporate your mother's wedding dress into your big day even if you don't want to wear it. If you are opting for one of these options, make sure you have a talk with your mom before cutting her dress up though!