Brandon Taylor Photography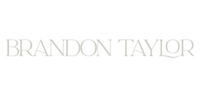 *** this profile does not represent Brandon Taylor Photography***
Vendors Similar to Brandon Taylor Photography
Where to start. Should have zero stars. A few quick points. -Showed up hung over to our wedding -Took 8 months for wedding photos that our contract promised would take less than a month for (various excuses -More concerned with looking fashionable to a 20 year old than proper wedding attire -Sneak peek of the video was MUCH different from what we recieved. Sneak peek was good, his video was not. He blamed his videographer -Last minute change of his second photographer (original didn't know she was supposed to do it, had stopped doing business with him (we reached out to her for her meal options) -Album we were given is awful and nearly a year late (he blamed this on his etsy order) -Communication throughout this was brutal. -Blocked my wife on social media and would only answer my calls when I would call from a different phone -Arrogant, condescending and pretentious demeanor on this young man -We had to file a Better Business Beureau review to get our pictures in the end.. read up on this guy before you use him. It is unfortunate because he is a talented photographer with things/people that he WANTS to do Advice to him is get out of the wedding photography business. You play with people's hearts and they deserve better.
We booked Brandon for our summer wedding and I would give zero stars if I could. He lacks communication skills and professionalism. It took multiple emails and social media messages to get a response to book an engagement shoot. In the months leading up to the wedding we had several important questions for him regarding scheduling, accommodations, COVID restrictions etc. that were blatantly ignored. He wouldn't send our wedding contract when we asked for it. Looking back I have a total of almost 15 unanswered messages between emails and social media. We ended up booking someone else for our day, we were truly worried he was not going to show up. I would not recommend booking Brandon Taylor.
Blake Scott
September 2021
We recently had Brandon and his team shoot our wedding in September. We also had him shoot our engagement photos over two years ago (covid wedding postponed). Over the last 2 years Brandon communicated with us effectively and regularly. We had a long phone call with Brandon a few days before the wedding where we discussed timelines, aesthetics, vision, etc… He created a Pinterest board for the mood of the wedding shortly after. The day of the wedding Brandon and his team were professional, organized and charismatic. We had numerous compliments from our wedding party and guests. Following the wedding we had sample photos within 24 hours that we were able to post and share with our friends and family. Many of the comments we have been getting are that they are the best wedding photos they have ever seen (humble brag). I would highly recommend Brandon to our friends and family!
Brandon is a great photographer and extremely talented. His pictures speaks volume and how amazing his work is. Highly recommended
Extremely unprofessional, was considering booking him for a shoot but saw his post on Instagram pushing anti-vaccine rhetoric. No thanks, I feel unsafe.
Brandon Taylor Photography has been mentioned inside these other vendor profiles:
Blog Posts featuring Brandon Taylor Photography