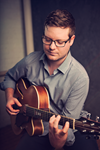 Chris Platt Music
Profile information for "Chris Platt Music" could not be found.
Vendors Similar to Chris Platt Music
Elena Natalizio
February 2019
Thank you again for performing at our Annual Tenant Breakfast this morning.
Everyone had glowing reviews for your Trio, and my manager was thrilled! Christopher Platt trio was able to bring contemporary jazz together with the holiday spirit and shined. Looking forward to the 2019 holidays!

Chris and his band played at our small wedding reception and it was phenomenal. Their music transformed the night into a romantic and dreamy evening full of dancing and love. Chris is quick to reply to e-mails and communication with him is smooth. I would highly recommend him and his band for both intimate and big weddings/events.
I'm a big fan of contemporary jazz and Chris Platt delivers in spades. Most if not all of Chris' music is original and very enjoyable. So much so I purchased his new CD. Platt is part of a dynamic group of young jazz musicians in the Toronto area. Well worth a listen.
I first heard Chris and his trio performing at ROM Friday Night Live and spent better part of the night listening to them perform, absolutely mesmerized. We were lucky to have Chriss trio perform at our weddings cocktail hour and they absolutely lived up to all the anticipation. Chris was great to work with, his communication always prompt, clear and professional. The band sounded fantastic, looked classy and was an absolute highlight of the reception for us and according to many of our guests. We requested a few classics that arent all that easy to cover (Killing me softly, Nature Boy, and My baby shot me down) and they did so beautifully. I only hope I get a chance to listen to them perform in the future.
Chris has great communication and flexibility. He was the only wedding musician who could offer a solo guitarist for the ceremony and a light jazz band for the cocktail.
Chris Platt Music has been mentioned inside these other vendor profiles: