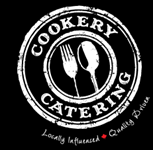 Cookery Catering
Vendors Similar to Cookery Catering
This vendor does not yet have any EventSource reviews. Be the first to leave one!
Every week, I look forward to ordering & receiving delicious meals from Cookery Catering. The service is very professional from order to delivery, the weekly menu is thoughtfully planned, and the quality of food is simply superb. The whole experience has been easy and immensely enjoyable. Thank you, the team at Cookery Catering!
Marie Lampropoulos
May 2020
I look forward to these deliveries every week! The menu is always great and the food is flavourful and delicious. I am currently enjoying the flank steak which is my favourite item I've ordered to date! I can't get over how juicy and tender it is! Highly recommend to all!
We love everything about Cookery Catering. The quality, taste, and freshness of their food, the friendly and professional manner they do business, and their weekly order drop off has been perfect for our family while quarantining! We have been enjoying their food for years, and always look forward to a Cookery meal!
Chris Kotsopoulos
November 2019
As a photographer, I had the pleasure of working with Andrew & his team for an event last weekend. I've shot hundreds of events and Cookery Catering really stands out among the countless other catering or food vendors I've worked with. Not only was the food selections out of this world (likely the most tender beef I've ever had!) but the presentation and professionalism of his team were really exceptional as well. I remember specifically thinking how picture perfect the display was in terms of arrangement and lighting and had to ask if the lighting was like that beforehand and was informed that they re-arranged the venue's lighting themselves after seeing how poorly lit the food table was. It's little details like that and printing up custom menus that include the event name that go a long way in my eyes. And how could I forget that all the delicious leftovers were portioned into containers for guests to take home with them!! I can't believe I haven't seen this before when it seems so obvious after seeing it. I really hope I get to work another event with Cookery Catering soon because now I know what I'm missing!
Cristina Corlito Figueiredo
August 2018
Chef Andrew is extremely talented. He designed an incredibly thoughtful and delicious pintxos/tapas-inspired menu for a large birthday party we threw at our home. Chef Andrew was so accommodating to our particular needs, he was extremely professional, and he was wonderful to work with. His team's service was nothing short of stellar. Everyone was so impressed with not only the food, but the presentation and service as well. Fantastic experience, will hire them again for our future events!
Cookery Catering has been mentioned inside these other vendor profiles:
Blog Posts featuring Cookery Catering