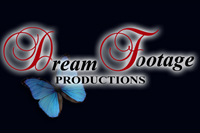 Photography & film is a priceless investment that will provide everlasting memories once your wedding day has come and gone. After the wedding gown is put away & the flowers have wilted, Dreamfootage Photo & film will provide lasting memories for generations to enjoy. To appreciate the quality of our work and the finished product you will receive, you must first become acquainted with our work process and design. Please come check out our custom made photo albums & enjoy our edited high definition videos.
Shaun and his team captured my wedding day and put together a quality wedding video and photos! We are greatful for Shaun and his team for all their dedication and hard work ..... will be recommending them to all my engaged friends :)
Has done a very good outstanding job on his wedding jobs and video footage. Keep it up Shaun and partners!!
Shaun, My Wedding Day was so nice, although it was raining, the pictures looked fantastic!! I was totally relaxed and happy with your job that completed my day. The Wedding and Album Book was amazing and all my family and friends loved the Wedding day and the Wedding Album!! I will give you 5 Stars for the job done very well and organized!! Keep up the Good Work that you and your crew do!! Cheers!!
Pattie Defern
October 2015
Shaun , You and your Small BUT mighty Team are a never ending wealth of Resources and ideas from the moment one makes contact. Its not just the engagement , the wedding follows and now the christening and Birthdays, my office virtual tours and MORE! Wow - what a Company -like the name - one can just keep Dreaming and One Gets IT! Dream footage way to go! Thanks Shaun & Team.
Dream Footage has been mentioned inside these other vendor profiles:
Company Overview
Company Overview
Map
5800 Ambler Drive, Mississauga, ON