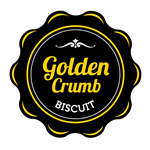 Golden Crumb Biscuit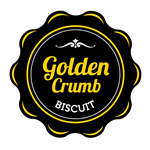 Golden Crumb Biscuit is all about cookies! Our recipes have been tried and tested until we've reached peak flavour. We pride ourselves on using high quality ingredients and producing everything we make from scratch.
Our Ice Cream Cookie Sandwich Bar is by far our most popular service. With this service, we setup an elegant booth on-site, at your wedding or event and serve your guests. A set number of ice cream cookie sandwiches are purchased, with the option of selecting different flavours as well as ice cream flavours and toppings. The magic happens on site when we serve your guests. All our staff are dressed and groomed well, ready to serve with a smile. We are flexible fitting in with your theme, be it in our attire, table covers, etc.
We work with Corporate groups, family owned businesses as well as Food Service providers. Give us a shout if you'd like to create a buzz at your next event or wedding. We promise we won't disappoint!


We also have a Juice/Mocktail Bar service available from our sister company Saaf Juice (www.instagram.com/saafjuice). Pictures can be found below.
Habeebah Patel
October 2019
Golden Crumb Biscuit's variety of flavours and desserts is just one of the many amazing things about this company. Their delicious desserts paired with their phenomenal service is what makes Golden Crumb so unforgettable. Husain and his team are always seen with a smile on their faces as they serve the mouthwatering treats that I and many others have come to love.
Golden Crumb Biscuit has been a part of all of our events, be it small or big events, family dinners, hostess gifts, Eid parties, bday parties, etc.
The wide range of choices and flavours is just amazing and absolutely fantastic and mouthwatering.
And not to mention the ice cream sandwiches that are over the top! A must and fabulous dessert!
Husain and his team are a delight to work with! Created a great buzz at my wedding as all the guests were going crazy over the ice cream sandwiches! Definitely worth it. His professionalism stands out in this industry, very transparent, and makes sure he does everything to make your booking with him a pleasant and exciting experience.
Absolutely mouth watering cookies and ice cream sandwiches. You can taste the quality in their ingredients. Always a pleasure to have and can't wait until their next pop up!
Golden Crumb was an absolute hit at my wedding! I am a big cookie buff. Having first tried their products at the RBC Food Market last summer, I was intrigued by the ice cream cookie sandwiches. The team was super nice to deal with and sat down with my husband and I to do a full tasting. Prices were very fair compared to other vendors. Overall would definitely recommend their services.
Golden Crumb Biscuit has been mentioned inside these other vendor profiles:
Company Overview
Company Overview
Contact Information
Title:Operations Director
Deals & Packages
Wedding package
Price $5 /person
---
---
What services are included with this Package:
Five cookie flavours
Two Ice cream flavours
Unlimited toppings
Nutella!
---