Gourmandissimo Catering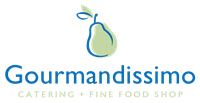 At Gourmandissimo, we're deeply devoted to our culinary roots and take great pride in bringing a passion for food and service to our customers and the residents of Headwaters. It's our pleasure to serve you, with fresh flavourful menus using locally sourced ingredients.
Vendors Similar to Gourmandissimo Catering
This vendor does not yet have any EventSource reviews. Be the first to leave one!
Rene Kaufman
December 2020
Best food, very nice employees, regularly excellent vibes. They charge reasonable rates and the food quality is very good. Highly recommended.
Sally Armstrong
December 2020
We ordered takeout and everything was delicious! The prices are very reasonable for the portion size you receive! Mine was enough for dinner and lunch today. 100% recommend!
My husband and I have been living in the Caledon community for 3 years now and having a business in the area for almost 7 years, I wish I found this quaint family owned place before. We had our first meal tonight; shrimp risotto, crab cakes and lobster bisque soup - this meal was incredibly tasteful, mouth savouring incredible. Such a welcoming environment. We will be loyal clients from now on - they have been in business for 20+ years; Congratulations on thriving. We will be happy to support your business and family and refer all our friends and family to you. Sincerely Rita & Giuseppe Parziale and baby Giacomo
Cristina Cadete
September 2020
Simply amazing! We had the pleasure of having Gourmandissino cater our wedding. Adriana was such a pleasure to work with. We had many changes especially with COVID, & Adriana was so accommodating. The food & staff were amazing, we received so many complements on both! 100% would recommend to anyone. Thank you again!
HnB W (On the road, again?!)
September 2020
We want to add our recommendation to the recent ones for Gourmandissimo, and also for a "COVID" backyard wedding. The food was superb and thank goodness for Pierre who just calmly and professionally took care of everything while we focused on the ceremony once the weather "declared itself"! We whole-heartedly recommend Gourmandissimo. Local talent, but with quality and service that would stand out anywhere! Bravo!
Gourmandissimo Catering has been mentioned inside these other vendor profiles:
Blog Posts featuring Gourmandissimo Catering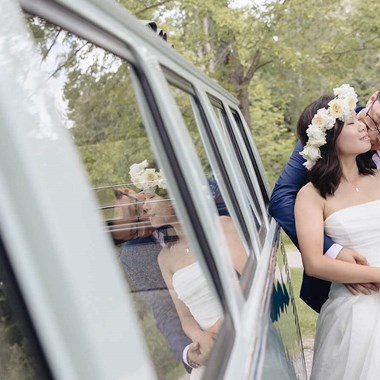 Read more